Slab Secrets: Part 1
Where to Find Spring and Early-summer Slabs, and How to Hook 'em
#3 Search the Reeds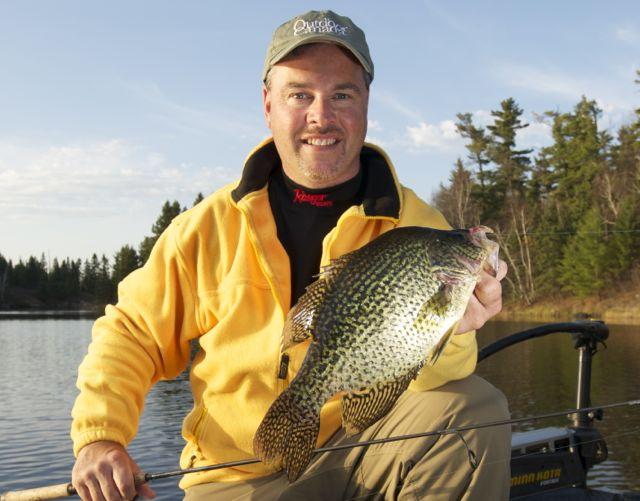 The folks in the southern U.S., where crappie fishing is more of a religion than a sport, refer to reeds as cane. The crappies themselves couldn't care less what name we give to this emergent vegetation; to them, the green stalks are simply heaven. That's why newly emerging pencil reeds—true bulrushes, actually—are where you'll find crappies once the shallows have warmed up sufficiently for the fish to begin spawning.
Having said this, however, not all pencil reed beds are created equally. Indeed, the very best aren't made up solely of reeds. Instead, they're spiced with other ingredients like submerged rock piles, scattered boulders, weeds and trees—complex cover that attracts swarms of minnows and baitfish. Pencil reeds also typically grow on hard sand bottoms, a bonanza to the mayfly, caddisfly and chironomid larvae that crappies devour. As a result, pencil reeds not only serve as intimate crappie bedrooms in the spring, they also make for busy banquet halls.
My favourite plan of attack is to tip a 1/16- to 1/8-ounce jig with a lively nose-hooked minnow or soft-plastic dressing, then suspend it under a slip float so that I can quickly adjust the depth. I carefully position my boat so that I can make short underhanded pitches along the outside face of the reeds, as well as down the alleys and passageways. As for those rock piles, isolated boulders, weeds and trees sprinkled among the reeds, they're the real spots on the spot at this time of the year.