Game of bones
Do you dream of fighting the fabled bonefish on the fly? In the tropical paradise of Mexico's Yucatán Peninsula, it's easier than you might think.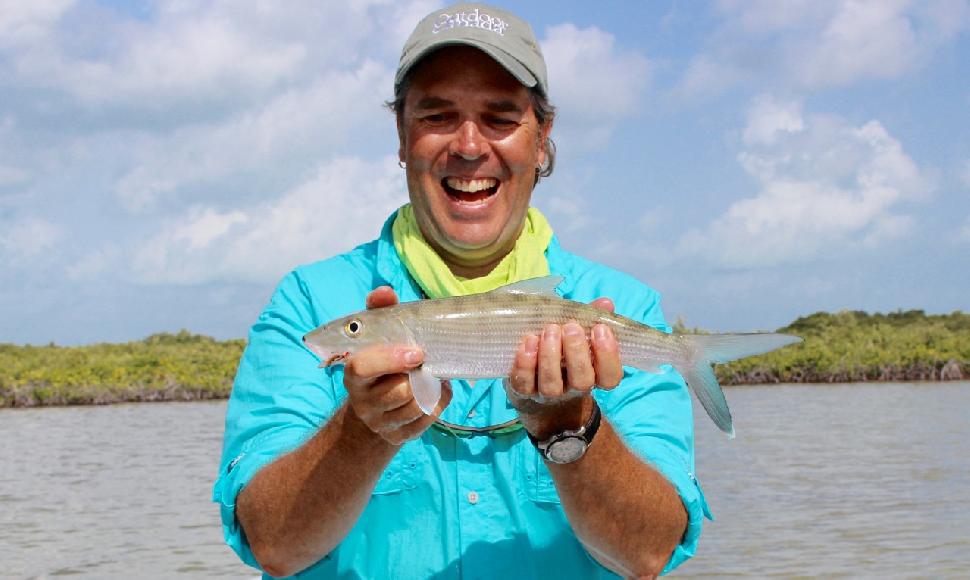 At 8:30 a.m. on my second-ever day of flats fly fishing in the Caribbean, I'm already so hot my shins are sweating. Yesterday, the weather here, near the Mayan village of Xcalak at the southern tip of Mexico's Yucatán Peninsula, was as unsettled as my intestines. I'd spent the morning laid up with Montezuma's revenge, and when I recovered in the afternoon, we were hit by squalls, leaving the fish scarce, skittish and uncooperative. The scent of skunk hung in the humid air.
But today I'm standing tall on the bow platform of a 24-foot fibreglass panga. My guide, Alejandro Batun, is gently poling us into a hockey rink-sized mangrove lagoon. And when he spots a few bonefish slurping shrimp in 18 inches of gin-clear water, I'm ready, confident and intensely focused, despite the heat. In a low, calm voice, Alejandro says, "Fifty feet, 11 o'clock, cast now." I haven't actually seen the fish—these grey ghosts are perfectly camouflaged against the sand—but I drop my size 6 Mini Puff fly right on target.
"Wait now," says Alejandro, as the fly slowly sinks to the bottom. A few heart-pounding seconds pass, then he says, "Strip the fly once…dey see it, strip…strip…now streep fast!" Then I finally see the fish as it accelerates toward my fly. It hits, and I hit back with a final sharp pull. Immediately, the line flies through my fingers and my reel starts singing its sweetest song.