Game of bones
Do you dream of fighting the fabled bonefish on the fly? In the tropical paradise of Mexico's Yucatán Peninsula, it's easier than you might think.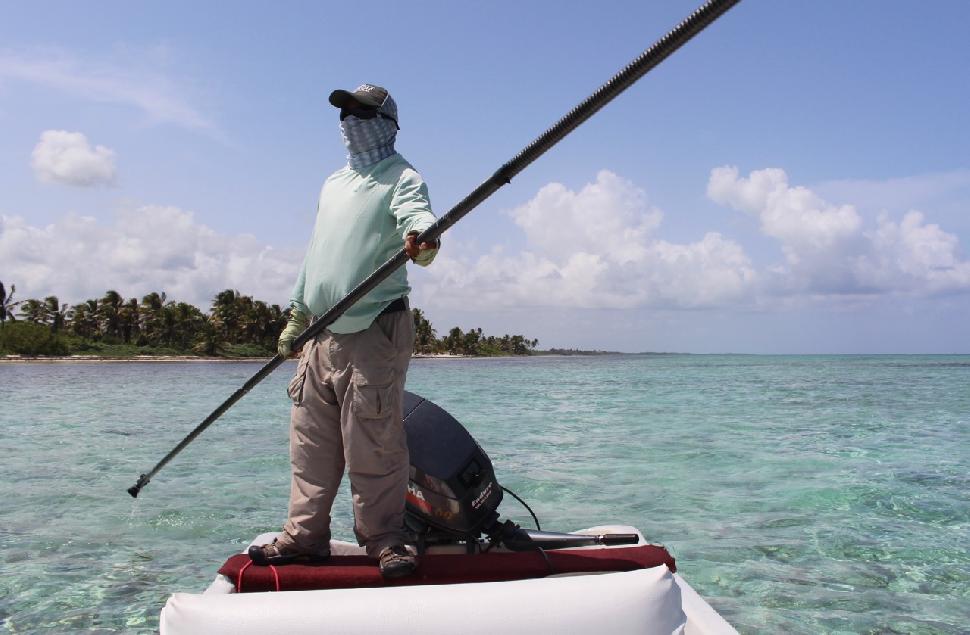 Once You're There
When meeting your guide for the first time, be perfectly frank about your abilities. If you can only cast 30 feet into the wind, admit it. You'll have better odds if the guide moves you in close—even at the risk of spooking the fish—than by attempting an impossible cast.
One thing you can't practise is learning how to spot fish. The eagle-eyed Alejandro (above) sometimes saw bones 100 feet out, but I would be lucky to spot one at half that distance. But there are a few tricks. In Spanish, bonefish are sometimes called by the accurate, if undignified, nickname ratons—rats—for the way they dart and scurry. And being paranoid gluttons, they are rarely idle. So, the first thing to look for is a flicker of underwater movement of any kind. Also watch for a shadow on the bottom. You'll see that long before you spy the fish's greyish outline.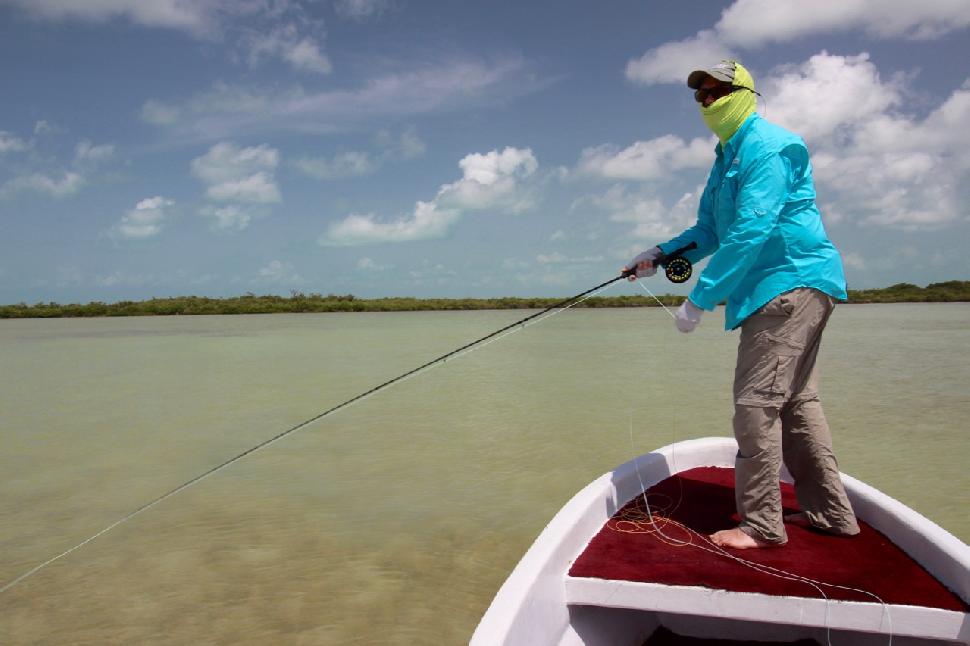 Like many saltwater species, bonefish require a stout hookset. Local conditions will dictate how you move your fly, but to set the hook, you must keep your rod tip in the water and point it at the fly during your retrieve (above). This keeps slack out of the line and encourages you to strip-strike—set the hook with a long, firm pull—rather than lift the rod to set; rearing back on the rod in the dreaded trout strike is death in saltwater. Breaking this habit isn't easy, and every saltwater novice struggles with it. But keeping your rod tip in the water makes a lift-strike awkward, helping you resist the impulse.
Finally, don't forget how harsh saltwater is on gear. Rinse everything in freshwater every single night, and leave your fly boxes open to dry. Salt caked on your rod guides can hamper your casting, and even high-end reels need care. You want your gear to last, after all, because once you get a taste for chasing bonefish, I guarantee your first trip will not be your last.