Destination: St. Marys River
Hitting the water with TV'S Fish'n Canada Show
By Angelo Viola & Pete Bowman
Can you name a single waterbody in this gorgeous, fish-filled nation of ours that can produce Atlantic salmon, steelhead, rainbows, lakers and walleye, as well as chinook, coho and pink salmon? We can—it's the St. Marys River, which starts at the end of Lake Superior's Whitefish Bay and flows 120 kilometres into Lake Huron, forming the boundary between Michigan and Ontario along the way.
Last season, we filmed an episode of Fish'n Canada on the St. Marys, with Pete joining Sault Ste. Marie guide Tyler Dunn to fish for largemouth bass, a species Pete was surprised to find so far north. The show went extremely well, with the guys catching loads of fish on everything from spinnerbaits to jigs and soft-plastics. Tyler's friend and fellow local guide Adam Vallee, who specializes in bass, caught some absolute giants while scouting during Pete's visit.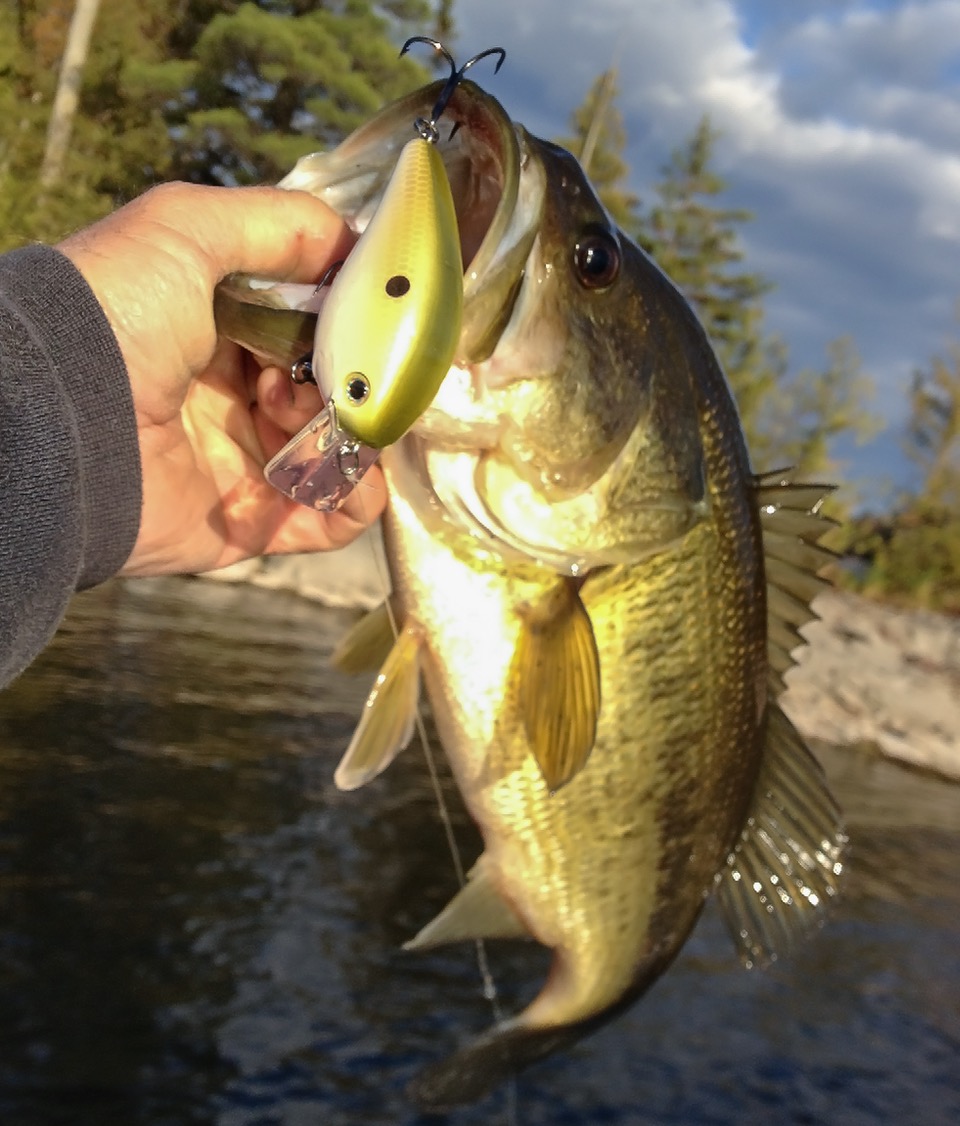 As a bonus adventure, Pete and Tyler also headed up the famous St. Marys Rapids near Sault Ste. Marie to fish for steelhead, one of Tyler's favourite species to target on the river. "Steelhead are present on the river throughout the entire season, with fall being the best time to catch some of the biggest fish of the year," Tyler says, noting that prime time at the rapids is mid-October into December.
As for salmon fishing on the St. Marys, the Atlantics run from mid-June to November, the chinook from the last week of August to the end of October, the coho from mid-October to December and the pinks from the end of August to the end of September. But as far as the largemouth go, the St. Marys River is definitely one sleeper of a fishery.
Learn more about fishing opportunities on the St. Marys River at www.tylerdunnguiding.ca, www.anglingalgoma.com, www.ontariotravel.net/en/play/fishing and www.algomacountry.com.
For a complete guide to Fish'n Canada Show episodes, TV channels and show times, go to www.fishncanada.com or www.facebook.com/fishncanada.