THE TOP 10 OF 2018
Our most popular online stories of the year, as clicked on by you—our loyal readers!
As 2018 winds down, it's a great time to revisit our website's top stories of the year. Highlights include catch-and-release science, big-buck secrets, black spot disease, pimping your hunt camp, new hunting, bowhunting and fishing gear, and more.
For the second year in a row, www.outdoorcanada.ca's most popular story of 2018 came from our esteemed fishing editor, Gord Pyzer. In the piece below, he explains exactly how and why big fish are so critical to our fisheries. Hopefully, the article sparked a few campfire discussions and reminded us all to carefully return those precious trophy spawners.
Our top picks included blades, packs, blinds, decoys, targets and much more
2018's best new hunting gear: 11 must-have accessories for heading afield
Our exclusive guide to Canada's best big-game hunting—and the places to avoid
2018 Canadian hunting forecast: top spots for deer, moose, elk and more
The latest swimbaits, topwaters, soft-plastics, spinners, jerkbaits, and jigs for Canadian anglers
Tackle Week 2018: 14 New Lures for Walleye, Bass, Trout, Muskies and More
Rifles, shotguns and loads for Canadian big game, small game, waterfowl and upland birds
2018's best new hunting gear: Fantastic firearms and innovative ammo
Instead of waiting for the rut, hunt big bucks in the early archery season
What new gear should Canadian bowhunters carry afield this year? Here are our top suggestions
2018's best new hunting gear: Everything for the Canadian bowhunter
Presenting the winning hunting, fishing, family & wildlife shots from Outdoor Canada's 7th annual photo contest
13 unforgettable and inspiring images of outdoor adventure in Canada
New products to transform your backwoods cabin into a luxury chalet
It's common across North America, and the science behind it is amazing
The Real Truth About Black Spot Disease, and How It Affects Fish
And the runners-up are: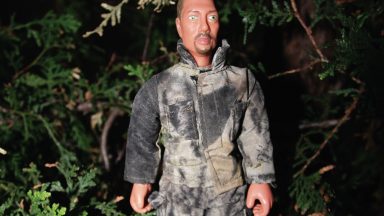 Hunter Dan's 5 crucial safety rules for Canadian outdoor adventures
Gun review: X-Bolt Hell's Canyon Speed rifle is made for tough conditions
2018's best new fishing boats for Canadian anglers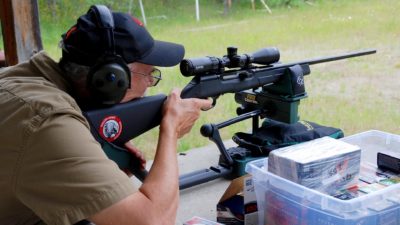 Gun review: How Savage's semi-auto A17 and A22 magnum did in our tests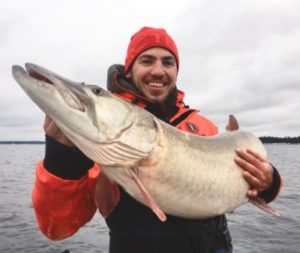 6 of Canada's top muskie hunters share their late-season secrets
5 expert tips for hunting with whitetail decoys
2018's best new ATVs for Canadian outdoor adventurers
Secret lures and tactics for big fall walleye, trout, bass and crappies
Pro smallmouth secret revealed: The incredible marabou jig
Tackle Week 2018: The Best New Rods, Reels and Combos for Canadian Anglers