Bass intentions
A long-time Outdoor Canada contributor's exclusive report from the Superbowl of bass fishing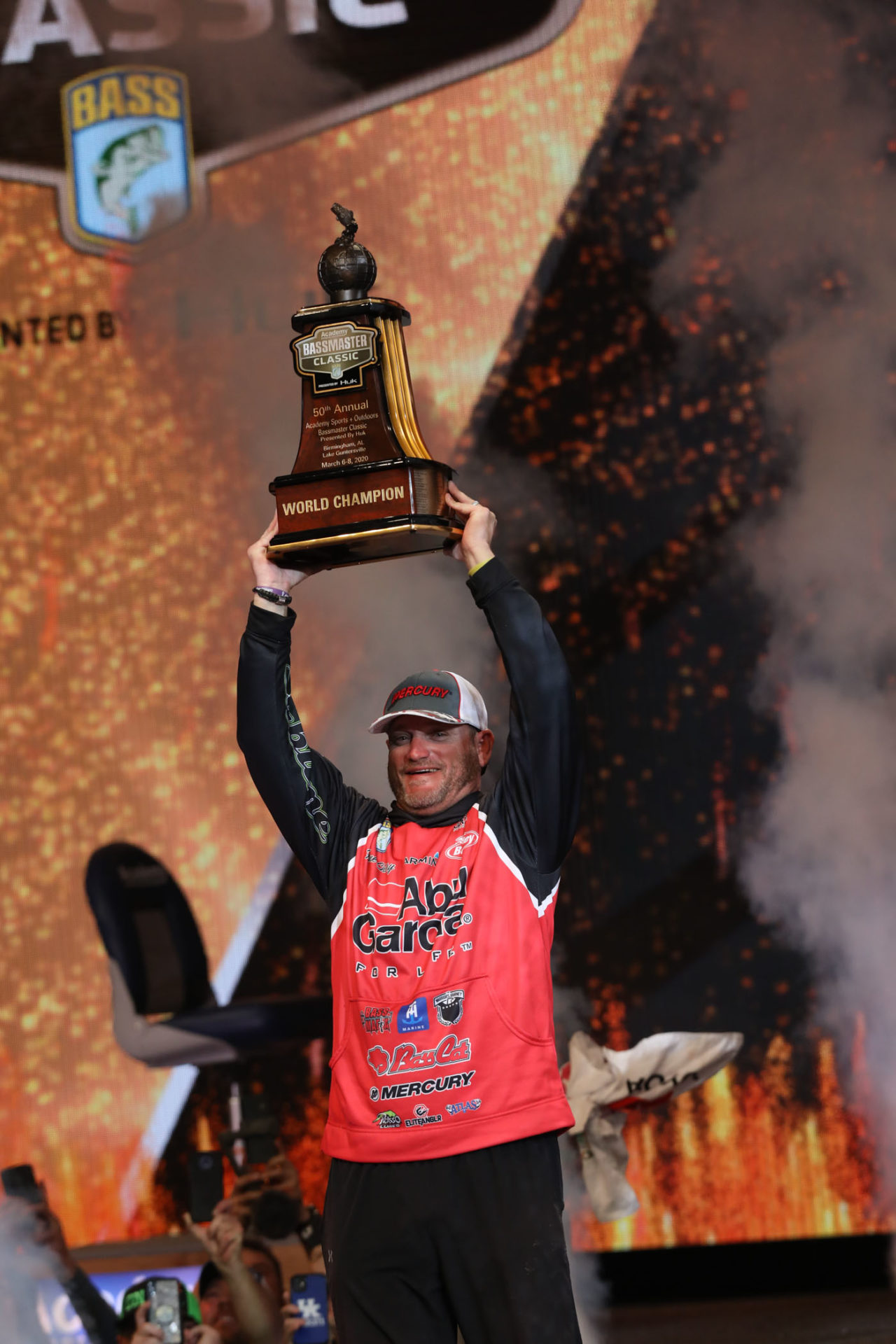 FINAL RESULTS
As we all know by now, Hank Cherry won the 50thBassmaster Classic in remarkable fashion. The 46-year-old pro from Lincolnton, North Carolina, and an eight-year veteran of the Bassmaster Elite Series, caught a five-bass limit all three days beginning with a seemingly insurmountable lead on day one with 29lbs, 3oz. He faltered just enough on day two with 16lbs, 10oz, to give some anglers hope (there are plenty of double digit bass in Guntersville) but bounced back with 19lbs, 8oz on day three to claim the victory. It gave him a three-day total of 65lbs, 5oz, and put the exclamation point on a dominant performance that netted him a $307,500 first-place prize. In 2020, there were 53 anglers competing in total and those who placed between 26 and 53 still earned a $10,000 cheque.
Meanwhile, here's how the Canadians fared overall, along with some other notable Canadian Bassmaster classic qualifier stats.
Jeff Gustafson caught five bass on day one weighing 12lbs, 12oz. On day two, he had two bass weighing 9lbs, 7oz, including the Berkley Big Bass of the day weighing 7lbs, 3oz. This is the biggest bass ever weighed in by a Canadian angler at a Bassmaster Classic. Gussy finished in 31stplace; 3lbs, 10oz out of the top 25 to make the day-three cut.
Chris Johnston caught four fish on day 1 for 9lbs, 14oz and a five fish limit on day two for 11lbs, 11oz. His two-day total was nine fish for 21lbs, 9oz pounds and he placed in 34thspot
Corey Johnston had two fish on day one for 4lbs, 10 oz. He had four bass for 8lbs, 15oz on day two and his total for six bass was 13lbs, 9oz. He placed in 47thspot
In 1990, Hank Gibson from Keswick, Ontario, was the first non-American to ever qualify for the Bassmaster Classic. He came last in a field of 41 and did not weigh in a limit. He had just 3lbs, 7oz total.
In 2016 Charles Sim was the first Canadian to qualify for the Classic via the B.A.S.S. Nation ranks. In it, he had two bass for 5 lbs on day one and four bass for 13 pounds on day two. He finished in 31stspot, just one pound short of the cut for day three. That's still the closest any Canadian has come to making a prestigious day three appearance.