HOLD THE SALT
Though designed for ocean fishing, these eight exotic fly patterns are just as deadly on Canada's freshwater fish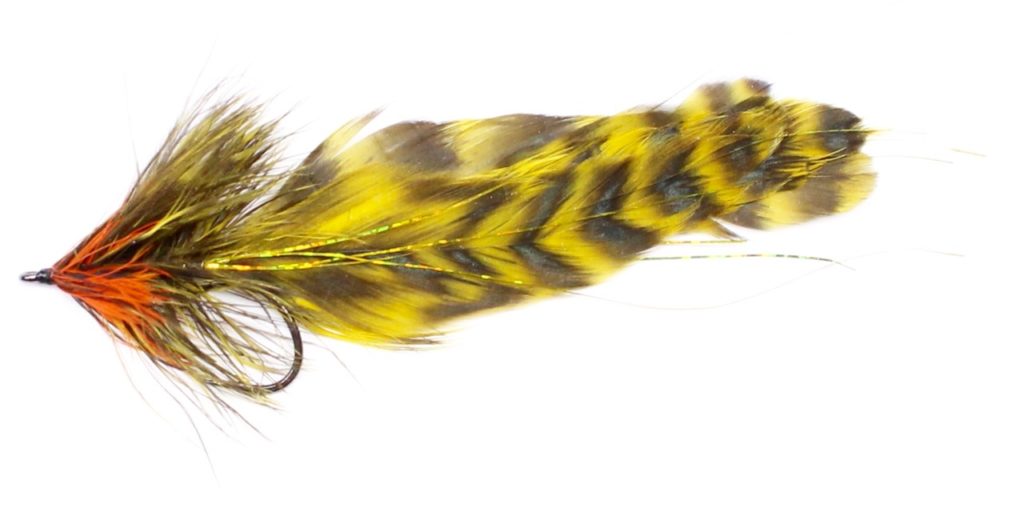 #8  SEADUCER
Simplicity, thy name is Seaducer. I don't know of any other four- to six-inch-long fly that that is so attractive to big fish, while also being this rudimentary to tie. Even a novice can tie a Seaducer in just minutes. The secret is in the schlappen—the longest, softest and webbiest feathers on a rooster.
Schlappen has several unique merits: it's inexpensive, it's easy to work with, it looks amazing in the water and it's fun to say. Try a Seaducer when you want something big, subtle and slow-moving that suspends, either in shallow water or in deeper spots on a sink-tip line.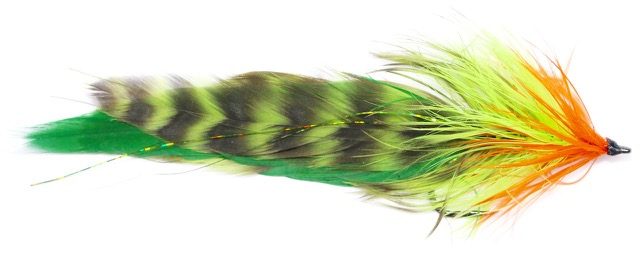 The fly's only drawback is that the body isn't super-durable, but the wire rib helps a lot. Just work it carefully through the schlappen without trapping too many fibres. And if or when the fly gets mangled, it's quite easy to cut away the broken feathers, and just tie on a fresh body. The retrofit might be a smidge sloppy looking, but the fish will not care. Typically, the tail and back of the body are the same colour, with a contrasting front, though I'm pretty sure that is more for aesthetic reasons than fishing effectiveness. I've recently developed a fondness for the mangy yellow grizzly colour pictured at the top, although white/red and white/chartreuse are hard to beat, as are yellow/red, all-black and firetiger.
HOOK: Gamakatsu B10S Stinger, Mustad 34007 or similar, size 1/0 to 3/0
TAIL: 4 to 6 schlappen feathers, with 2 to 10 strands of Flashabou on each side
BODY: 2 schlappen, paired and palmered
RIB (optional): Fine wire counter-wrapped over schlappen
DIFFICULTY: Easy