Dr. Marc Gaden from the Great Lakes Fishery Commission
Sharing the latest research on fish health, fishery management and invasive species
Outdoor Canada is pleased to present Blue Fish Radio—podcasts about the future of fish and fishing in Canada. The program, produced and hosted by Lawrence Gunther, is dedicated to sharing first-hand angling knowledge, scientific discoveries and supporting local champions who protect and enhance their waters.
In this episode, host Lawrence Gunther talks to Dr. Marc Gaden, communications director and legislative liaison for the Great Lakes Fishery Commission (GLFC), and an adjunct professor at the University of Michigan.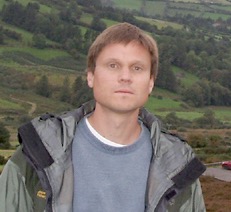 Established in 1955 by the Canadian/U.S. Convention on Great Lakes Fisheries, the GLFC coordinates fisheries research, controls the invasive sea lamprey, and facilitates cooperative fisheries management among state, provincial, tribal and federal management agencies. Listen in as Lawrence asks Dr. Gaden to answer the question: Just how heathy are the fish and fisheries of the Great Lakes?
To hear the interview now, press PLAY below. To download this podcast to your device, go to the Blue Fish Radio home page.