THE TROUT TAKERS
Tackle trout across the land with these spoons, spinners, jigs and plugs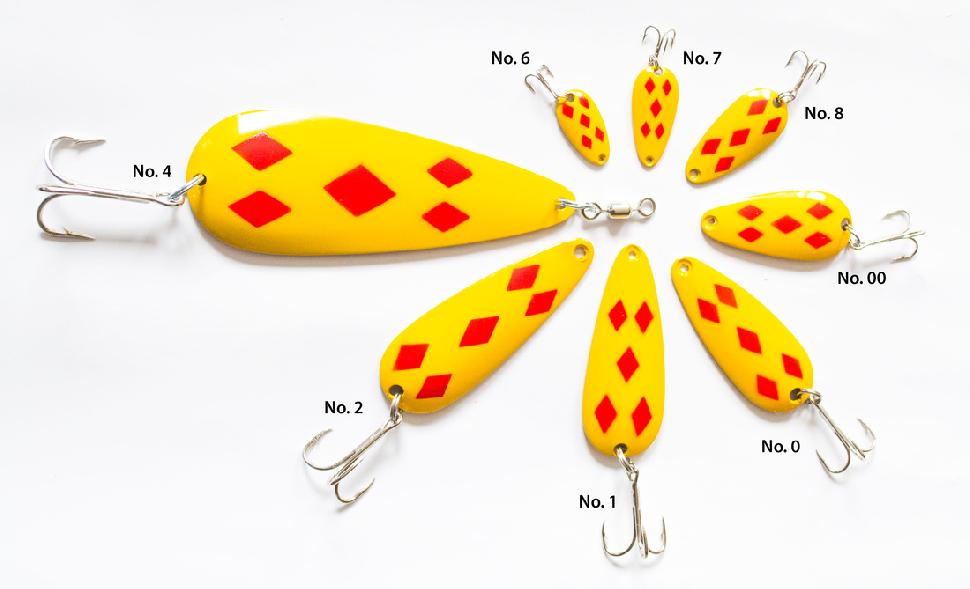 Len Thompson Yellow & Red
Ask around in any camp in northern Canada about the hottest lure for lake trout, and one answer you'll always hear is the Len Thompson Yellow & Red. Often called the Five of Diamonds, these brass spoons produce a legendary wide wobble, making them ideal for casting and trolling at a broad range of speeds. Savvy stream anglers, meanwhile, rely on tiny Yellow & Reds for brookies and rainbows. Alberta's Len Thompson has been producing these spoons since 1929, making them a true, made-in-Canada classic.
Catch: Brook, lake and rainbow trout
Where: Streams and rivers; lakes with populations of large fish
When: Throughout the open-water season
How: For lakers, troll at slow to moderate speeds, occasionally allowing the spoon to free-fall on an open spool; also cast over shoals or along rocky shorelines. In streams and rivers, cast across the current and retrieve slowly.