OFF THE GRID
Wild fishing adventures await at northern Ontario outfitters like the legendary Leuenberger Air Service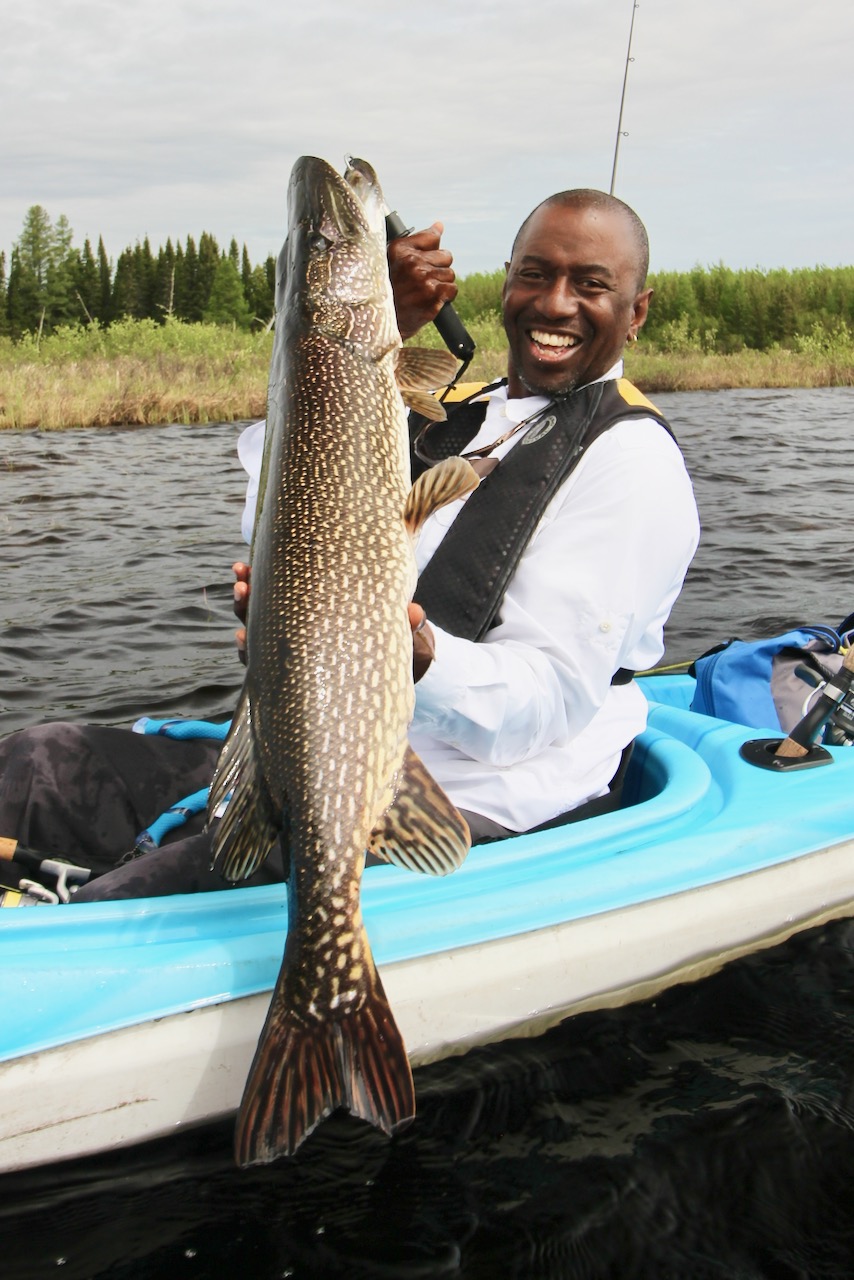 You might hook a trophy fish on any cast, drift or troll
It's an important mental adjustment, and it's not hype. If you want to land the fish of a lifetime at an outpost, you need to stay sharp and be aware that it could literally happen on any cast. It could be that moment when arrive at the fishiest-looking spot you've ever seen, ready for action. But it could also be off the darn dock. That's even more the case on lakes like Whittle, where the bigger fish tended to be roaming. In fact, there are so many fish, and so few anglers, that the usual rules of fish location you're used to at home don't always apply. (And of course, the fish don't read Outdoor Canada, even though they should.)
The biggest fish of our trip was a 43½-inch pike landed by Wes (above). It was the biggest fish he's ever seen outside of the Ripley's Aquarium—let alone caught. It was a magnificent specimen of a northern, thick, well-fed and powerful. Wes also hooked it first thing in the morning, on about his 10th cast of the day, in the bay closest to our cabin. Fortunately he was ready for it. After some near misses on big fish in recent years, Wes knew five seconds after it hit that he had something special on the line. It was a bit of a rodeo, especially in a kayak, but that's part of the fun. If you're wondering, that pike annihilated a classic Johnson Silver Minnow weedless spoon, tipped with a 3" soft-plastic grub, which may be the one lure you should always have on big-pike water.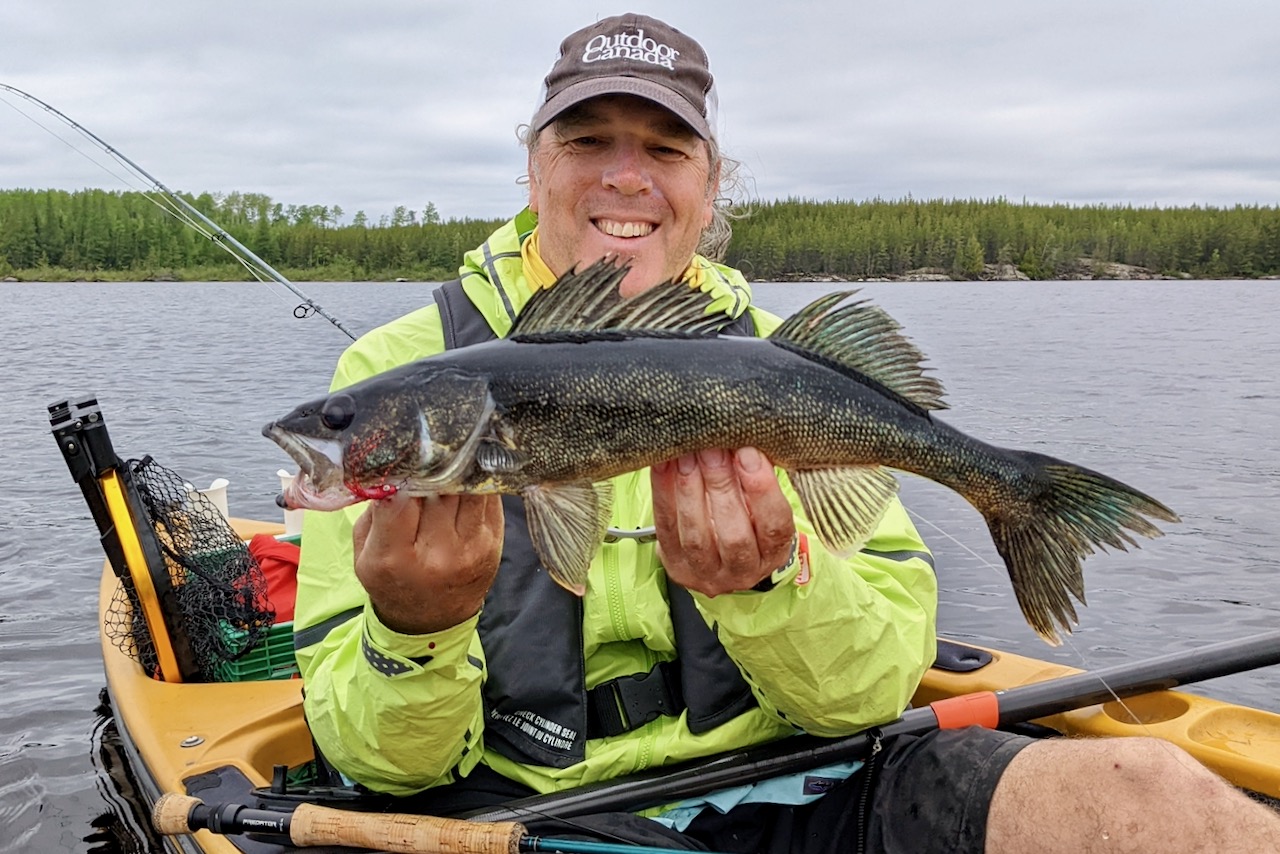 In addition, two days later Don was drifting across a basin where three channels met behind an island, and bouncing a jig along bottom, when he hooked something big—really big. I know, because I saw the bend in his rod and watched the fish tow his kayak around for about 10 minutes… until it pulled his hook straight. Unless some quirk of time and evolution left behind a mosasaur in the lake, it had to be a huge pike.
On a similar, if slightly less glamourous note, I landed my biggest walleye while casting a 5" long pike fly at the mouth of a bay where (a couple of days after Wes's triumph) I was certain there'd be a trophy pike. Still, I wasn't complaining about a nice walleye, which actually puts up a pretty good fight on a fly rod.