Birds on the brain
One turkey-crazed hunter's top 17 lessons from 17 years of gunning for wild gobblers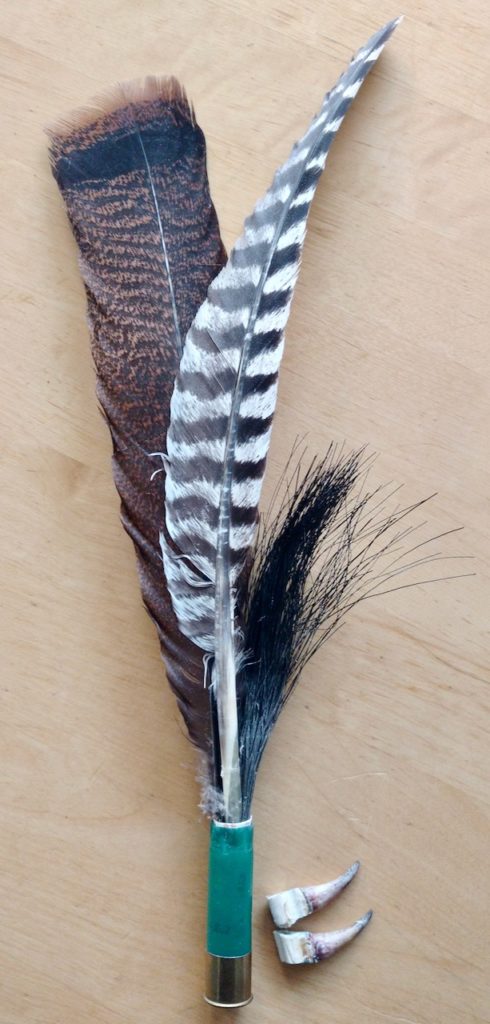 #10. YOU DON'T NEED A FULL-BODY MOUNT
A memento of a successful turkey hunt doesn't have to be elaborate. Along with a few photos, I also keep a wing, tail and chest feather, as well as the beard (and sometimes the spurs if they're nasty and long). I then place the feathers and beard in the spent shotshell, along with the cut tag, as my way of remembering the hunt long after the bird has been eaten. Bonus tip: Don't forget to cure the meaty nub of the beard with Borax.
#11. TURKEYS FOLLOW A ROUTINE
For several years, I had a sweet sunrise set-up on the edge of a farmer's field, where the birds would swoop down like clockwork from their roosts to begin their day. It was my top go-to spot for morning action thanks to the predictable nature of the birds.
#12. TURKEYS WILL CHANGE ROUTINES
That sweet sunrise spot I just mentioned? It hasn't produced for several years now. For whatever reason, the turkeys now head in the opposite direction when they fly down. Perhaps they finally learned their lesson, but who knows?