Birds on the brain
One turkey-crazed hunter's top 17 lessons from 17 years of gunning for wild gobblers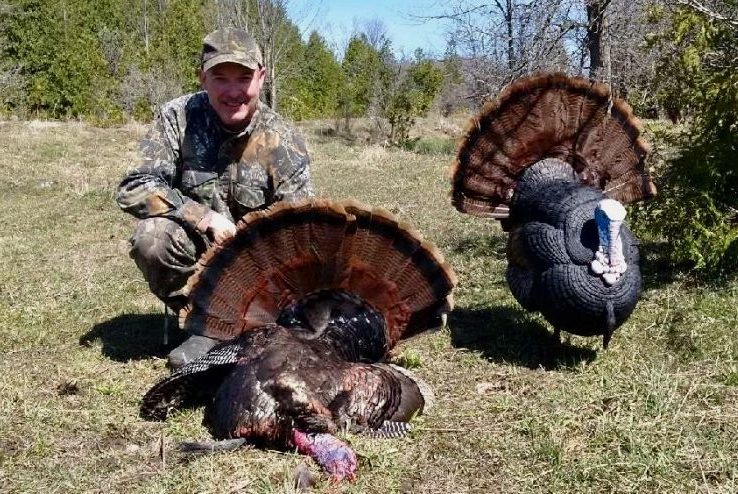 #1. DECOYS WORK
Conventional turkey wisdom has it that jakes will stay clear of boss toms. Tell that to the young fella that ignored the full-strut gobbler deke I had set out a few seasons back, beelining instead to my hen decoy—and a cloud of #5 shot. I've also had toms come in to challenge fake foes, only to end up in my slow cooker.
#2. SOMETIMES DECOYS DON'T WORK
My friend Tim McEachern chases turkeys out near Ontario's Greenock Swamp and he hunts almost exclusively without decoys, swearing they only serve to make wary toms even warier. Instead, he relies on the persuasive powers of his lusty hen calls. I've done likewise the last two seasons, with great success.

#3. WET BIRDS ARE UGLY
Last year, I knocked down a nice tom on the second day of the season when it was pouring rain. Unfortunately, my soggy gobbler resembled a wretched turkey vulture more than it did the king of upland game birds, making for a lousy keepsake photo. Ontario hunter Eric Belanger later reached out to me on Instagram with a most handy tip: Take a hair dryer to the bird before your photo session, carefully blowing with the grain of the feathers.