Wakami Lake Provincial Park
Drive-to camp/fish/paddle destinations in Ontario don't get much better than this

#1 The park is quiet and relaxed, with incredible waterfront sites
Wakami Lake Provincial Park is such a special place, that it's hard to know where to start. The facts are straightforward. Totally encompassing the 15-kilometere-long Wakami Lake, the park has 59 sites, some of which can accommodate large trailers or RVs, plus a few boat-in backcountry sites. There are no electrical sites or comfort stations (or showers), but there are drinking water taps, vault privies and laundry facilities, plus docks and a fish-cleaning station.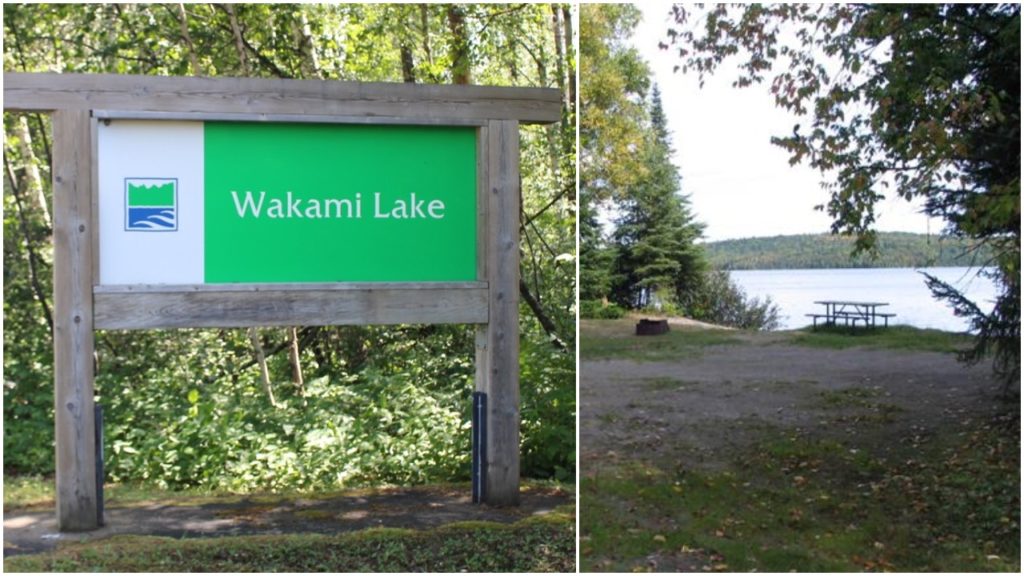 But more important is Wakami's location, near Sultan, Ontario, about halfway between Sudbury and Timmins, but way off the highway connecting those two cities (more about that on the next page). So, it's a quiet place, primarily catering to campers who come to stay for a while. Even more remarkable, a lot of the campsites are on the water, with many, including mine (above) opening right up to the shoreline. And that's where I kept my fishing kayak (top)—about 15 feet from my tent. This kind of water access at a drive-up campsite is incredibly rare. And wonderful.
@OntarioParksNE's Wakami Lake is about as good as drive-to camp/fish/paddle adventures get in Ontario. Simply put, it's a treasure.