PYZER'S HOT SPOTS
To commemorate Outdoor Canada's golden anniversary, our long-time fishing editor shares his 50 favourite places across the land to wet a line
#6 CAMPBELL RIVER, B.C.
In 1984 during the then Daiwa World Salmon Championships in Campbell River, I took home the British Columbia Trophy as a member of Team Canada. My winning pattern for catching huge salmon was motor mooching cutplug herring in a tidal whirlpool, but trolling for chum in the fall is just as effective and exciting.
CATCH: Chinook, chum, coho and pink salmon
WHEN TO GO: Mid-September through October for chum
TOP TACTIC: Troll a pink hootchie on a 25-pound leader three feet behind a silver flasher, which is essential to attract the gregarious chum. For the most fun, use a 10- to 12-foot mooching rod and single-action reel spooled with 25-pound Maxima.
LEARN MORE: www.theardentangler.com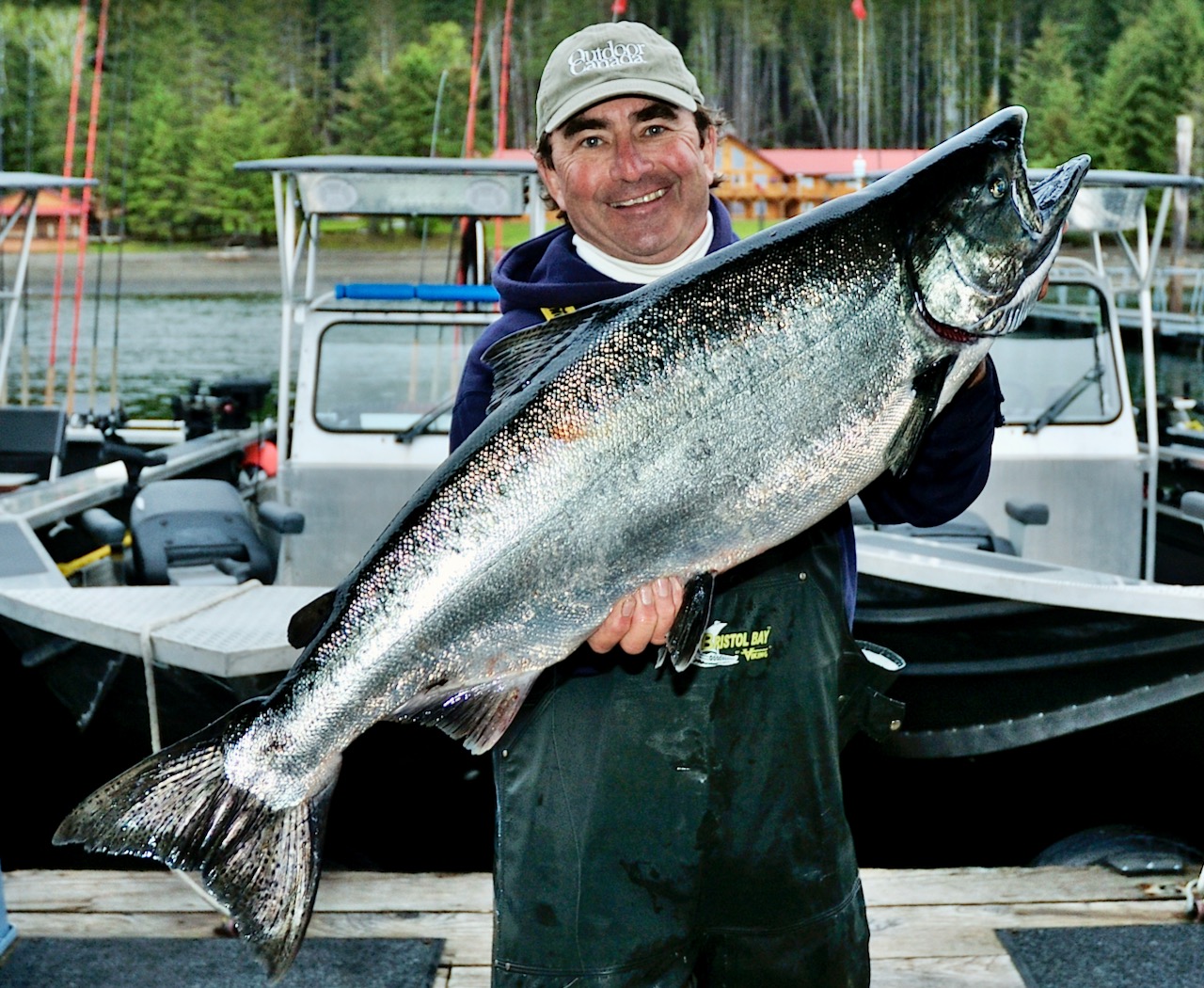 #7 HAIDA GWAII, B.C.
Combine lush rainforests with coastal mountains and incredible salmon and halibut fishing, and you'll understand why this Pacific archipelago is fishing heaven on earth. Salmon stocks stage here before heading home to almost every river along the West Coast, and the halibut are so big they threaten to pull your arms off.
CATCH: Halibut, lingcod, salmon (chinook, chum, coho and pink) and rockfish
WHEN TO GO: Mid-June for trophy chinook
TOP TACTIC: Troll a whole or cutplug herring ahead of a Williams Whitefish spoon as an attractor. That pattern accounted for our best day ever—50 chinook averaging more than 20 pounds each
LEARN MORE: www.queencharlottelodge.com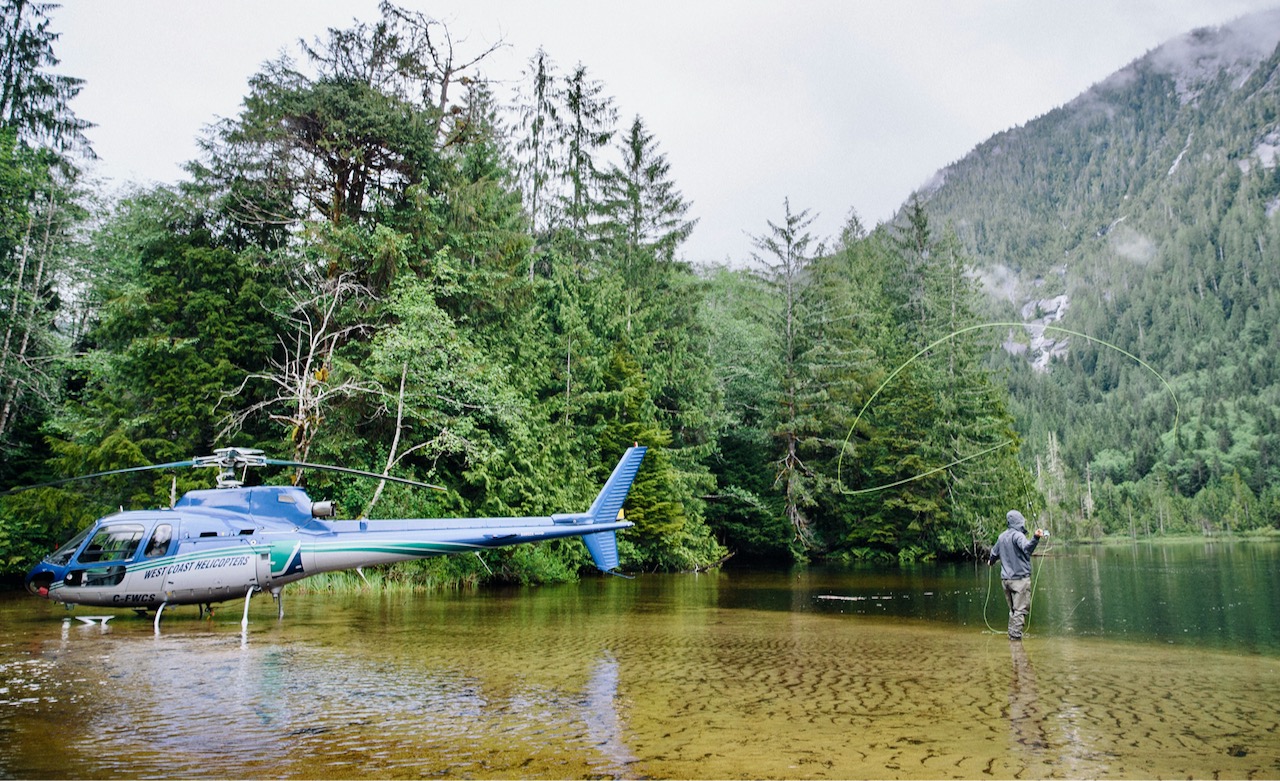 #8 NIMMO BAY, B.C.
Helicoptering into wilderness lakes nestled in the Great Bear Rainforest, we passed over white-as-snow billy goats perched on mountain cliffs. And when I hopped out of the hovering chopper, I stepped into fresh grizzly bear tracks. Then as I fly fished for cutthroat and Dolly Varden that had never seen a human, I remember thinking, *If this is a dream, don't wake me up.*
CATCH: Cutthroat, Dolly Varden and rainbow trout
WHEN TO GO: Late spring though early fall
TOP TACTIC: Bring a four-, five- or six-weight fly rod, floating line and your favourite dry flies. I love Comparaduns, because they're so versatile
LEARN MORE: www.nimmobay.com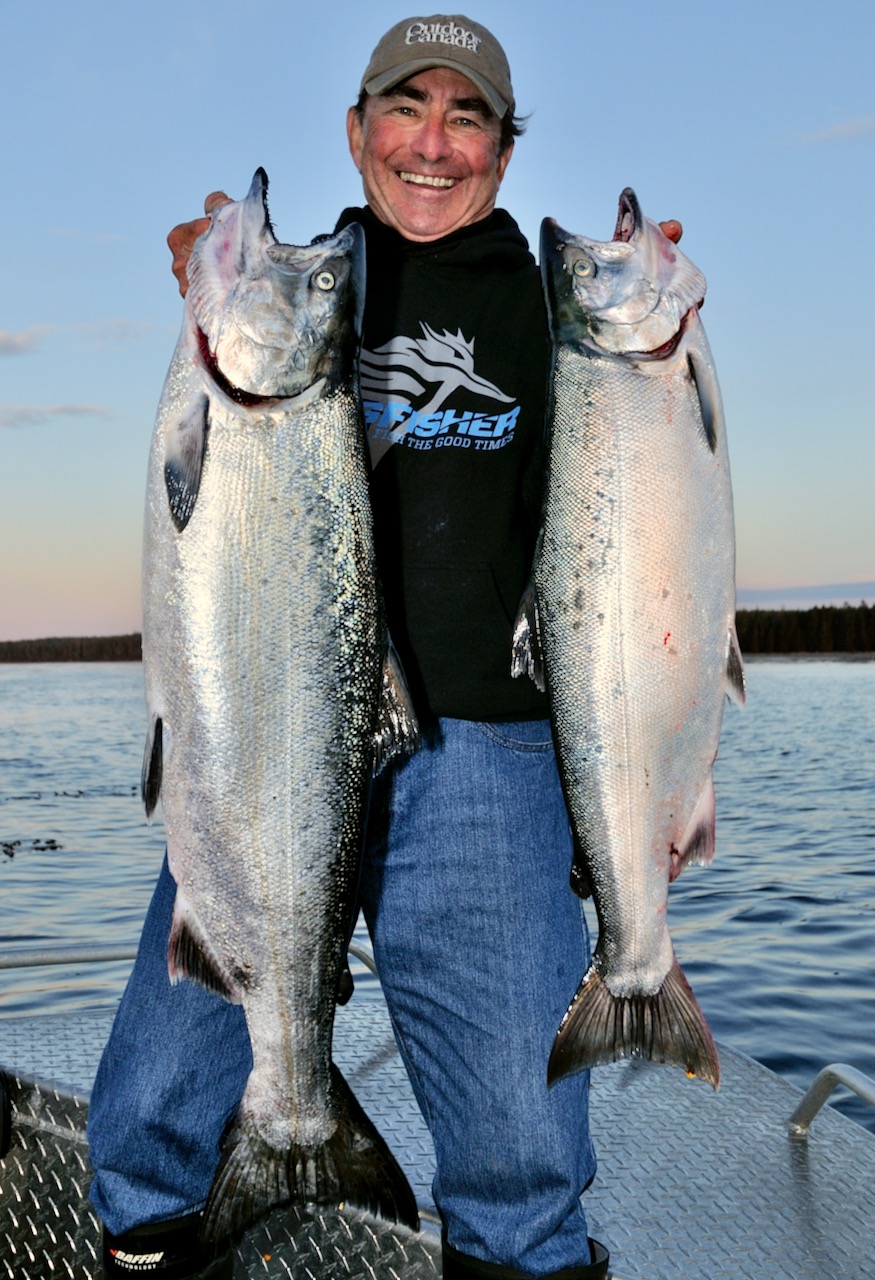 #9 SUNSHINE COAST, B.C.
One of my best family vacations ever was to B.C.'s Sunshine Coast, where I fished for salmon during the day while my wife and children swam in the ocean, combed the beaches for treasures and toured local First Nation sites. The highlight most nights was a bonfire on the beach, where we cooked fresh seafood and enjoyed spectacular sunsets.
CATCH: Chinook, chum, coho and pink salmon
WHEN TO GO: July and August
TOP TACTIC: Troll spoons or whole or cutplug herring behind a flasher using a 10- to 12-foot mooching rod and single-action reel spooled with 25-pound mono. The key is to find the sweet spot for your bait behind the downrigger cannonball in the depth the salmon are cruising
LEARN MORE: www.sunshinecoastcanada.com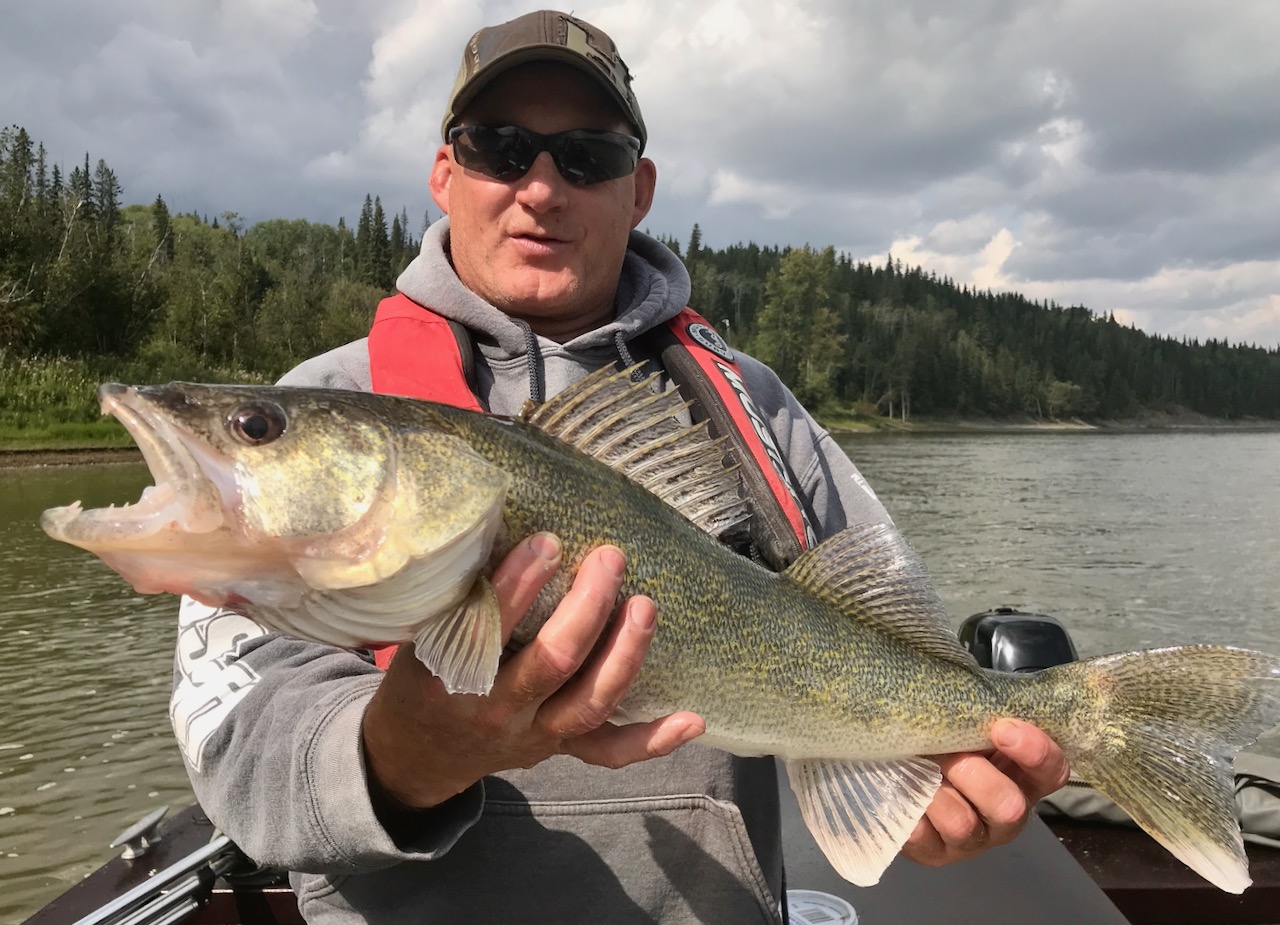 #10 FORT CHIPEWYAN, ALBERTA
Situated where the Slave and Peace Rivers flow into giant Lake Athabasca, history-steeped Fort Chipewyan is the gateway to Wood Buffalo National Park. When I ventured here years ago, I had heard about the fabulous fishing for lake trout and northern pike, but was surprised to also find good numbers of big, husky walleye
CATCH: Lake trout, northern pike and walleye
WHEN TO GO: Late June and July
TOP TACTIC: Most folks were casting and vertically presenting jigs, but I caught bigger walleye throwing a perch-coloured Rapala Shad Rap on a seven-foot, medium-action rod spooled with 10-pound braid and a mono leader
LEARN MORE: www.explorewoodbuffalo.ca