PYZER'S HOT SPOTS
To commemorate Outdoor Canada's golden anniversary, our long-time fishing editor shares his 50 favourite places across the land to wet a line
#11 LAKE ATHABASCA, SASKATCHEWAN
The best fishing for trophy lake trout I've ever experienced was on sprawling Lake Athabasca. During my visit, our small group set a new lodge record, hauling in a 54-pounder. We caught so many lakers topping 30 pounds, in fact, that we didn't even keep track of the smaller fish.
CATCH: Lake trout and northern pike
WHEN TO GO: July and August
TOP TACTIC: Spool a medium-heavy trolling rod with 65-pound braid and add an eight-ounce bead-chain weight and a four-foot, 80-pound fluoro leader. Then attach a snap and a Magnum Bondy Bait. Drop the lure to the bottom and snap jig it as you troll at 1.9 to 3.4 kilometres per hour
LEARN MORE: www.jugbaysportfishing.com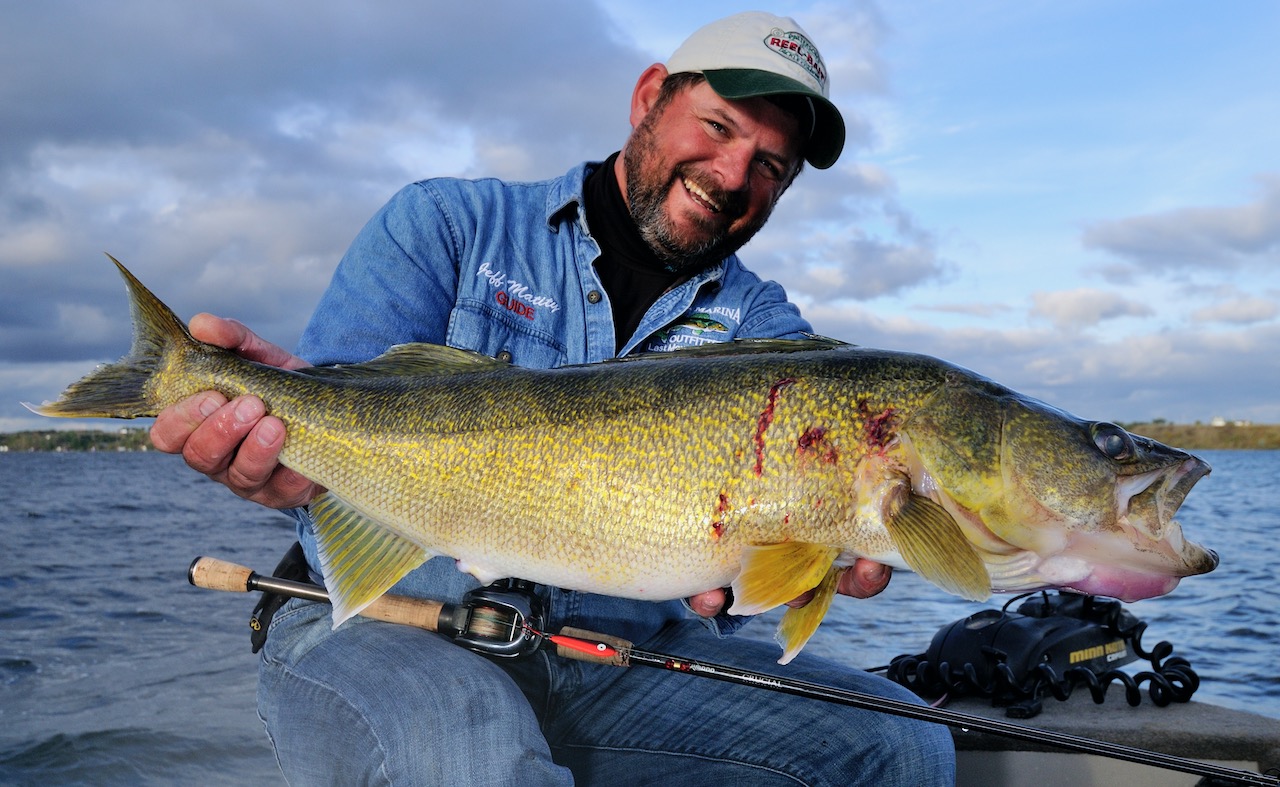 #12 LAST MOUNTAIN LAKE, SASKATCHEWAN
Giant walleye, gargantuan northern pike, jumbo yellow perch and arguably the finest winter burbot fishing in the country—what's not to like about this 93-kilometre-long prairie lake? It's easy to access, too, lying just 40 kilometres northwest of Regina.
CATCH: Burbot, ciscoes, northern pike, walleye and yellow perch
WHEN TO GO: Early spring and fall are prime times to tackle numbers of walleye, northern pike and yellow perch, including trophies
TOP TACTIC: This is where I learned how to catch double-digit walleye using Fergie spoons on a 6' 6" medium-heavy baitcasting rod and reel spooled with 20-pound braid. When you see a walleye on your sonar screen, vertically jig the compact lure, then let it fall to the bottom and hold on
LEARN MORE: www.matitysgetfishing.com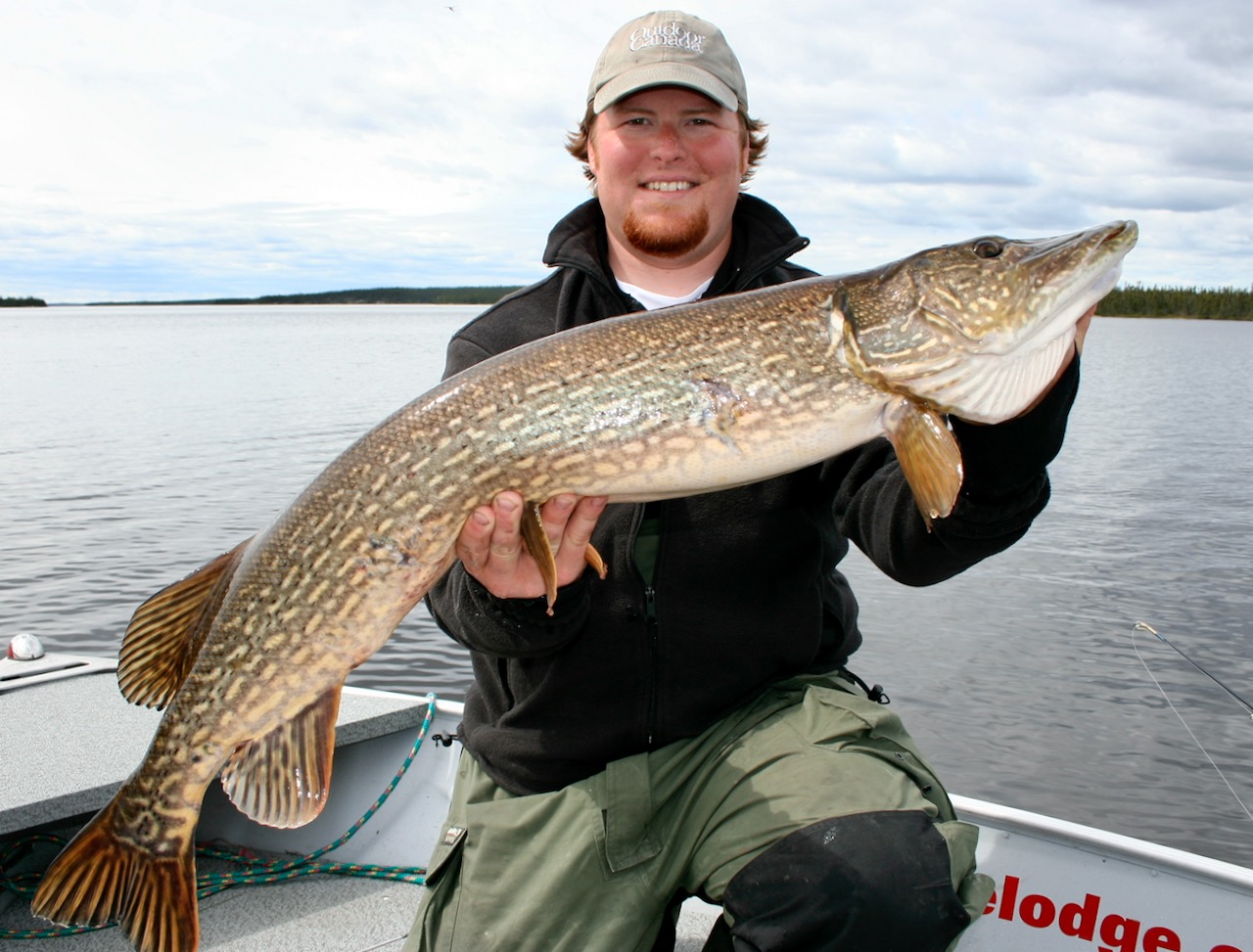 #13 MILTON LAKE, SASKATCHEWAN
Sight-fishing for uneducated northern pike in the mid-40-inch range is exhilarating, and Milton Lake offers just the ticket. Case in point was a giant we nicknamed Miltie—I dropped my soft-plastic fluke in front of his nose, then watched him kick his tail, flare his gills, open his mouth and inhale it. Needless to say, pandemonium ensued.
CATCH: Arctic grayling, lake trout and northern pike
WHEN TO GO: June
TOP TACTIC: Bring your favourite 8-, 9- or 10-weight fly rod and bushy streamer patterns, such as Lefty's Deceivers. Find a weedy stretch of shoreline and wade it slowly, making short casts as you go. These are unschooled fish, so savour the experience
LEARN MORE: www.miltonlakelodge.com
#14 REINDEER LAKE, SASKATCHEWAN
Imagine finding a small clump of cabbage, making 15 casts and landing seven gargantuan northern pike, including the biggest fish caught by any guest staying at the resort that season. We did just that on the Saskatchewan side of giant Reindeer Lake, which straddles the border with neighbouring Manitoba.
CATCH: Lake trout, northern pike and walleye
WHEN TO GO: June is most popular, but I like August
TOP TACTIC: Over the tops of weeds, briskly retrieve a C90 Williams Whitefish with the treblehook replaced by a siwash hook dressed with a white, six-inch, curly tail grub. Use a seven-foot heavy-action baitcasting rod and a fast-retrieve reel spooled with 40-pound braid and an 80-pound fluoro leader
LEARN MORE: www.arcticlodges.com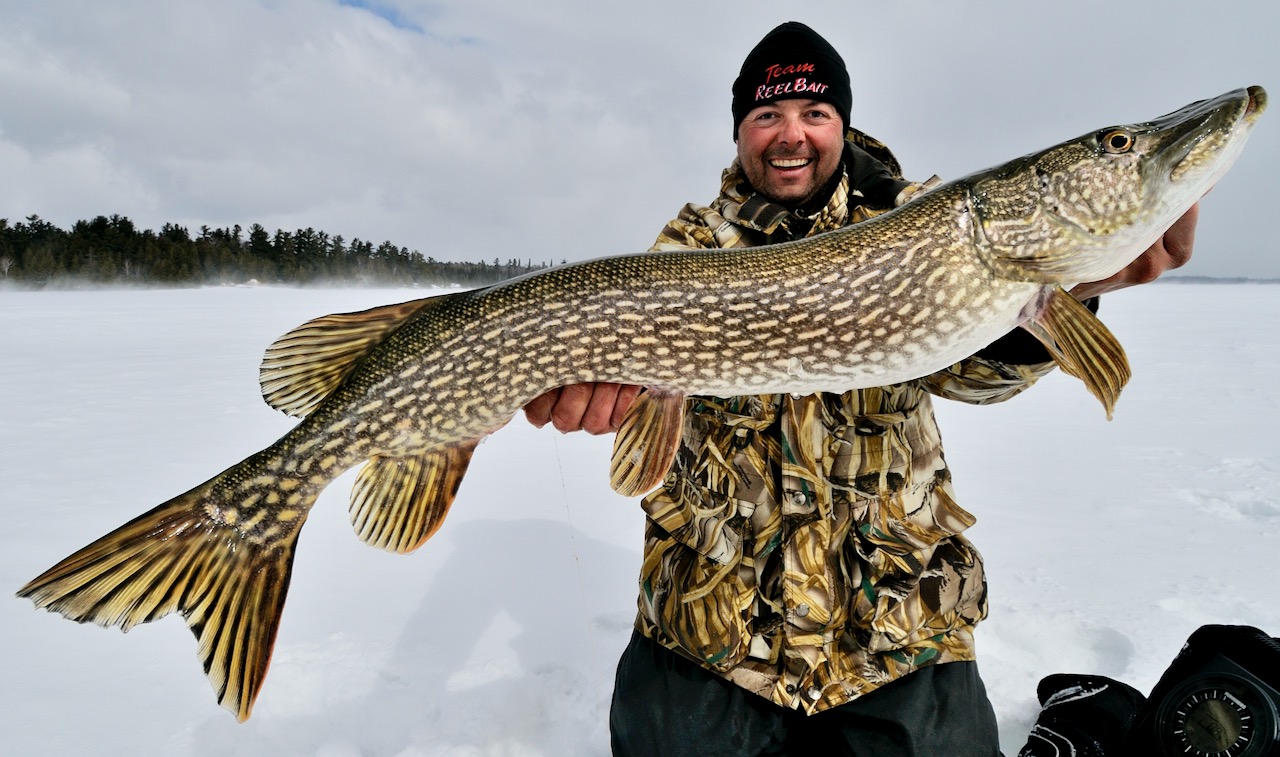 #15 BUFFALO BAY, MANITOBA
Here in the Manitoba portion of Lake of the Woods, this shallow, sandy, weedy bay offers huge northern pike ideal spawning habitat. In late-winter, access is easy via ATV or snow machine—you can even walk out—and finding an uncrowded spot to catch big fish in the spring-like conditions is a breeze.
CATCH: Northern pike
WHEN TO GO: March
TOP TACTIC: Tie a barrel swivel to one end of a three-foot piece of 50-pound fluoro, and a barbless 5/0 Gamakatsu circle hook to the other end, then attach it to your tip up. Slide the hook just behind the dorsal fin and along the backbone of a freshly thawed dead bait so that it suspends horizontally. Now hang it one to five feet off bottom and set your flag.
LEARN MORE: www.blackwatercats.com