PYZER'S HOT SPOTS
To commemorate Outdoor Canada's golden anniversary, our long-time fishing editor shares his 50 favourite places across the land to wet a line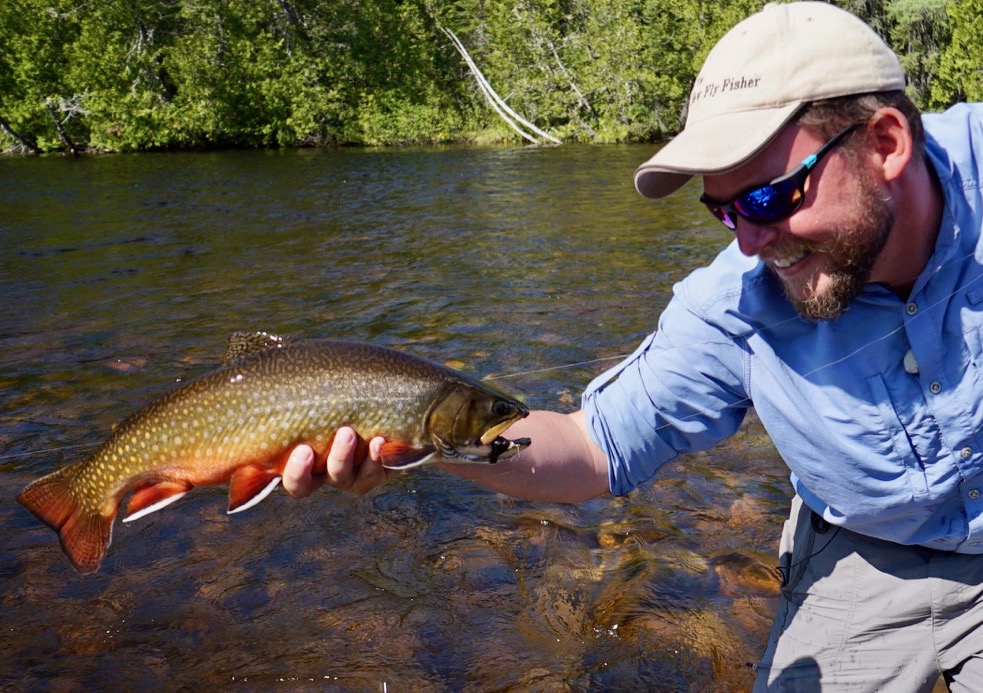 #21 ALBANY RIVER, ONTARIO
I enjoyed my best do-it-yourself fly-in fishing adventure for wild brook trout on the Albany. It was so rewarding to study topographic maps, find an expanse of river wide enough to land a floatplane and spend a week camping and catching brookies in one of the world's greatest trout rivers.
CATCH: Brook trout, northern pike and walleye
WHEN TO GO: Mid-summer
TOP TACTIC: The evening hatches made for spectacular dry-fly fishing, but during the day we drifted small deer-hair mouse patterns and relished the showy splashes from brook trout that had never before seen a human
LEARN MORE: www.slatefallsair.com/charters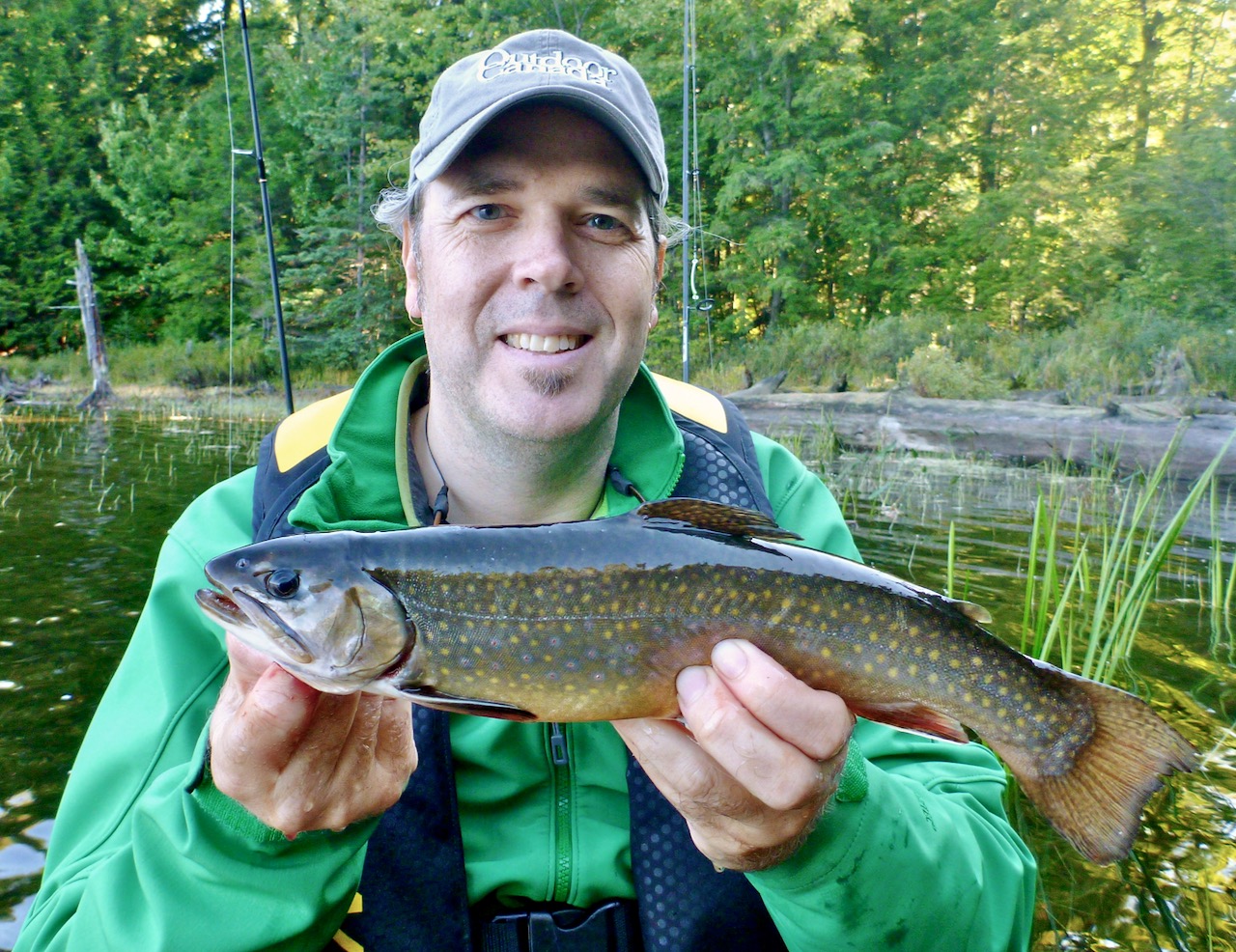 #22 ALGONQUIN PROVINCIAL PARK, ONTARIO
The Earth's southernmost population of wild brook trout can be found in many of the lakes within this 7,650-square-kilometre wilderness park. I got to know majestic Algonquin like home when I lived here out of a tent for six months doing my master's degree research. Trust me, when you paddle around an island in the early-morning mist, you half expect to meet God.
CATCH: Smallmouth bass and trout (brook and lake)
WHEN TO GO: September
TOP TACTIC: Bring a 6' 8" medium-light spinning rod and reel spooled with six-pound mono, and tie on a #3 Mepps Aglia. Cast into weathered old fallen trees along shore, pencil reeds, beaver lodges and weedy coves, and start retrieving as soon as the spinner hits the water
LEARN MORE: www.ontarioparks.com/park/algonquin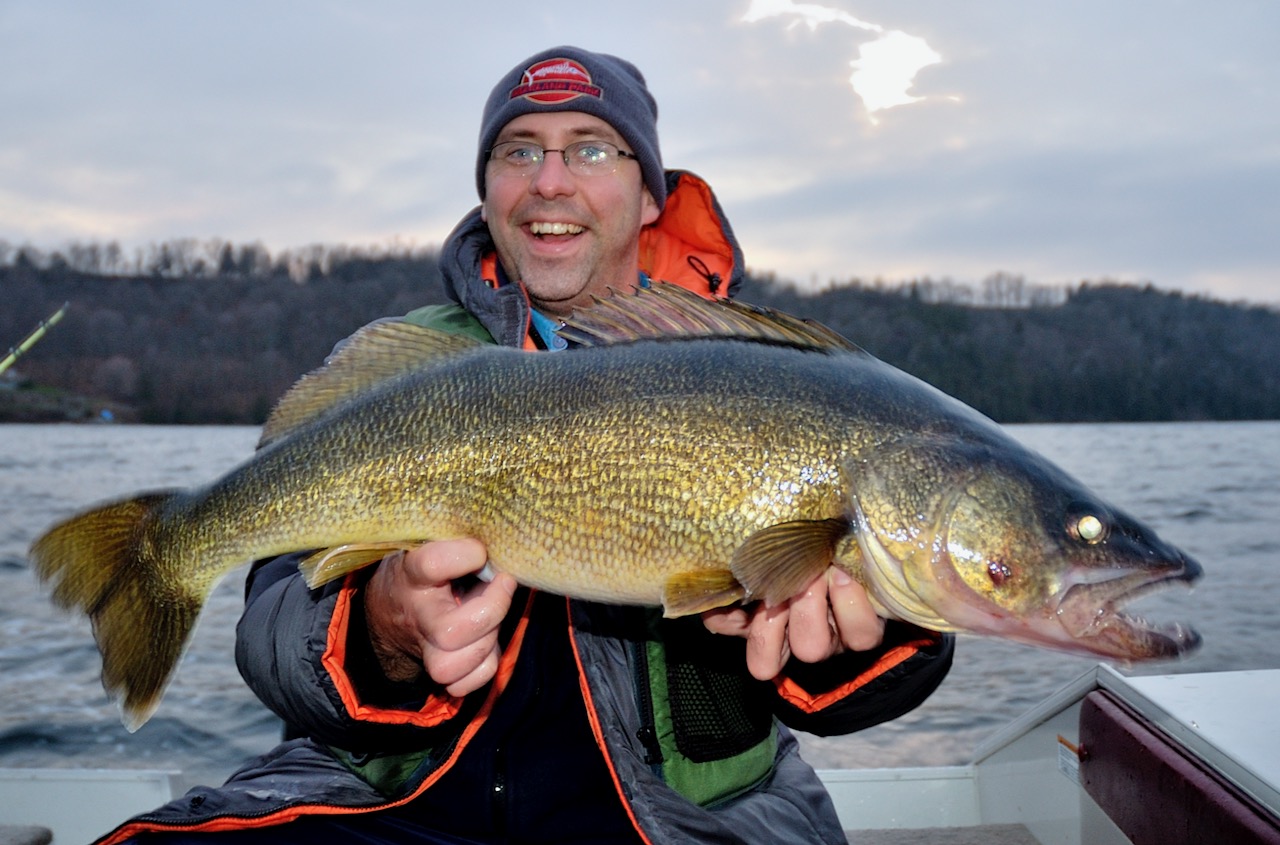 #23 BAY OF QUINTE, ONTARIO
The Bay of Quinte's open-water walleye fishing is comparable to Lake Winnipeg's winter-walleye action—simply outstanding. I've fished here since I was a kid, when I lost a mammoth walleye at the net during the annual opening-day derby (see my regular column on page 22 for the full story about that lost fish).
CATCH: Northern pike, walleye and yellow perch
WHEN TO GO: October to December
TOP TACTIC: Trolling crankbaits behind planer boards, snap weights and downriggers is the game in the fall. I've also enjoyed stunning success catching walleye on six-inch swimbaits attached to one-ounce saltwater bullet-head jigs. The key is to count them down to the depth the walleye are cruising at, then swim them back to the boat
LEARN MORE: www.fishing4tails.com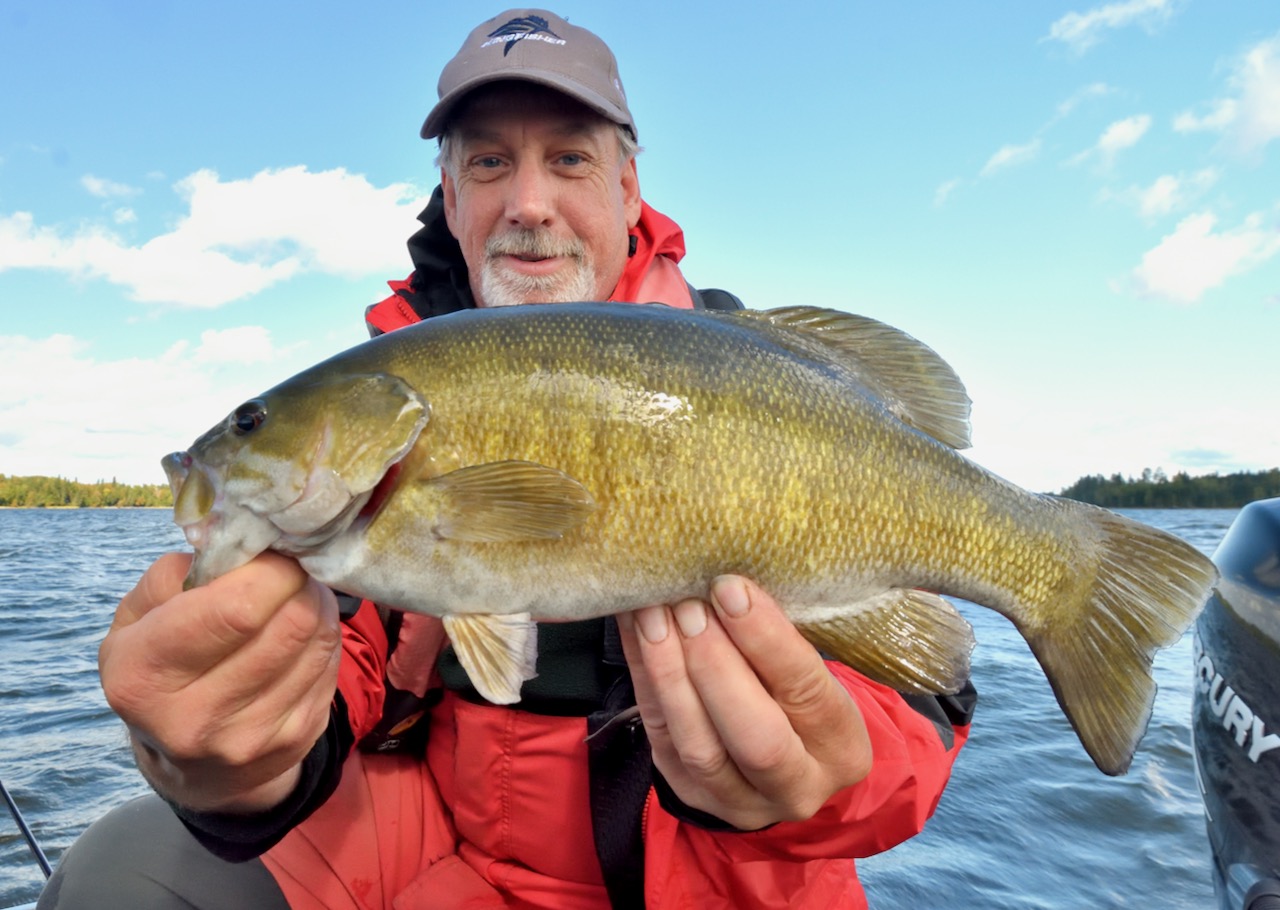 #24 EAGLE LAKE, ONTARIO
This is another huge multi-species treasure trove in northwestern Ontario. Here, you can expect to catch as many as 60 walleye a day and never get surprised when a giant muskie tries to eat the fish on your hook. In the deep and cold western part of the lake around Vermilion Bay, you can catch lakers and whitefish all summer long.
CATCH: Lake trout, muskies, northern pike, smallmouth bass, walleye and whitefish
WHEN TO GO: July
TOP TACTIC: This far north, it's always topwater time for smallmouth bass, even in the middle of summer under a blistering sun at high noon. I love burning a Whopper Plopper-style tail spinner using a fast-ratio reel spooled with 20-pound Maxima Ultragreen (the line floats to help keep your bait on the surface, and stretches just enough for over-excited hooksets)
LEARN MORE: www.calritchie.com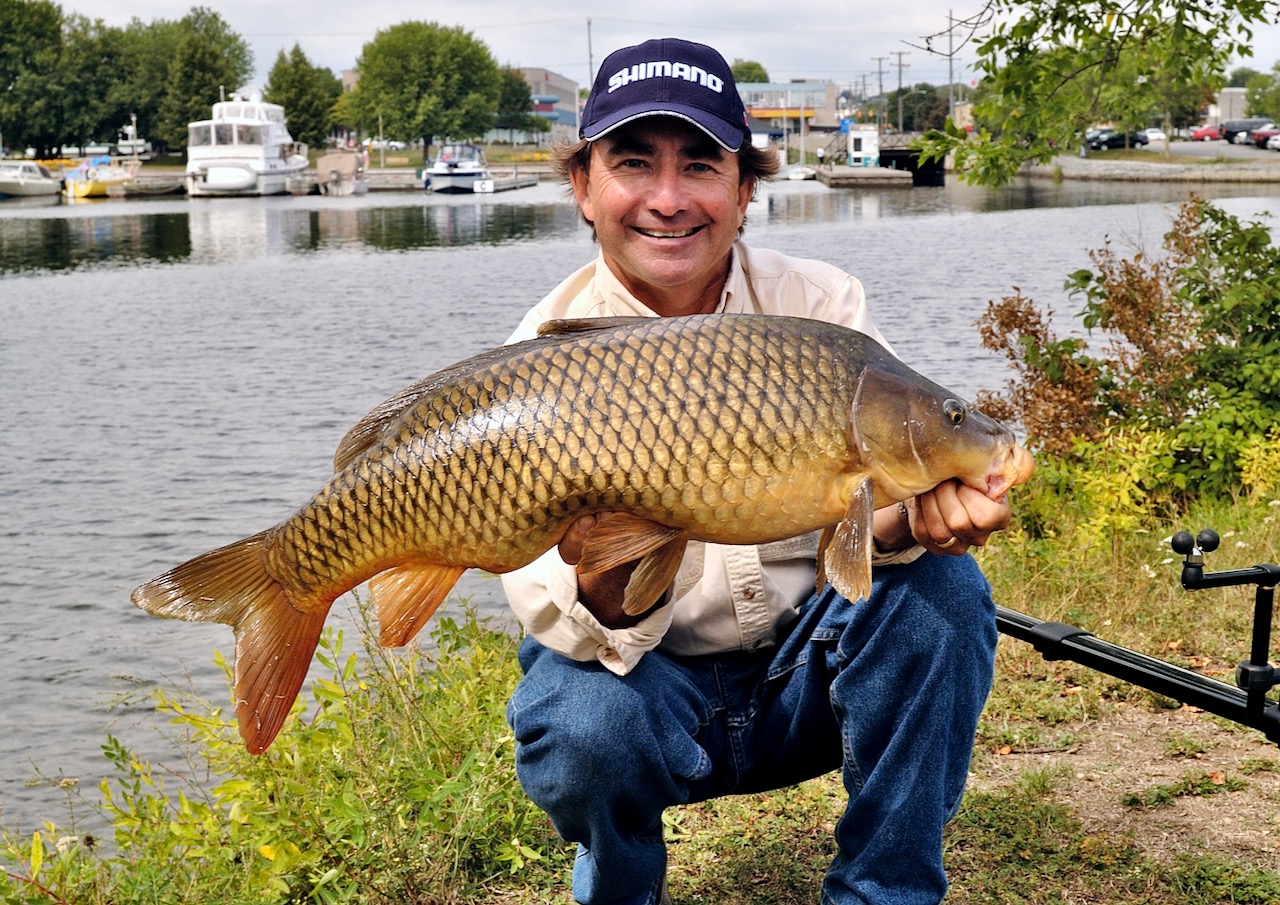 #25 KAWARTHA LAKES, ONTARIO
When I was a kid, I hooked my first muskie on Lake Scugog, wrestled crappies on Rice Lake, clobbered walleye on Balsam, caught huge smallmouth on Sturgeon and flipped for big buckets on Buckhorn. More recently, I enjoyed my best day ever of catching King Kong carp on the Otonabee River. This is one storied system of interconnected lakes and rivers.
CATCH: Carp, largemouth bass, muskies, panfish, pike, smallmouth bass, walleye and yellow perch
WHEN TO GO: September for carp
TOP TACTIC: Chum a clear bottom area with a mixture of softened cattle corn and chicken scratch, then return a day or two later with a hair rig baited with corn niblets four inches from a bolt rig. You won't believe the numbers and sizes of the fish you'll catch
LEARN MORE: www.lakeside-cottages.com