PYZER'S HOT SPOTS
To commemorate Outdoor Canada's golden anniversary, our long-time fishing editor shares his 50 favourite places across the land to wet a line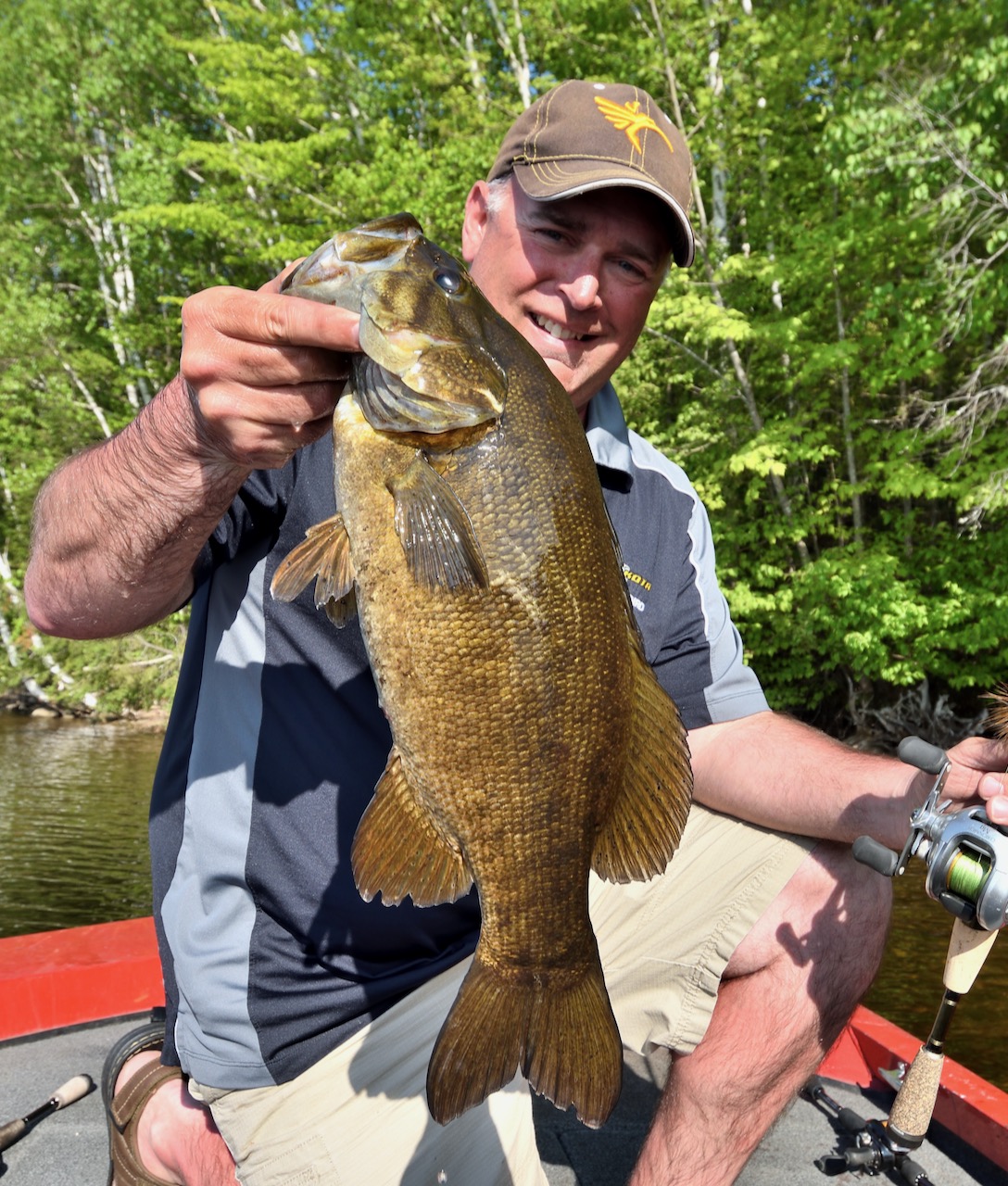 #46 SAINT JOHN RIVER, NEW BRUNSWICK
Here's the scenario: You're casting to the current breaks where the peaceful water flows against the concrete footings beneath the world's longest covered bridge. It's a gorgeous late spring afternoon, and you're catching feisty smallmouth bass almost at will. Even an errant Atlantic salmon takes the bait. Welcome to the Saint John River at Hartland.
CATCH: Atlantic salmon and smallmouth bass
WHEN TO GO: June
TOP TACTIC: I arrived armed with every trick in the book and wound up crushing the big bass casting #3 and #4 Mepps Aglia and Blue Fox spinners. River bass don't fight the flow, so look for ledges, eddies and current breaks
LEARN MORE: www.tourismnewbrunswick.ca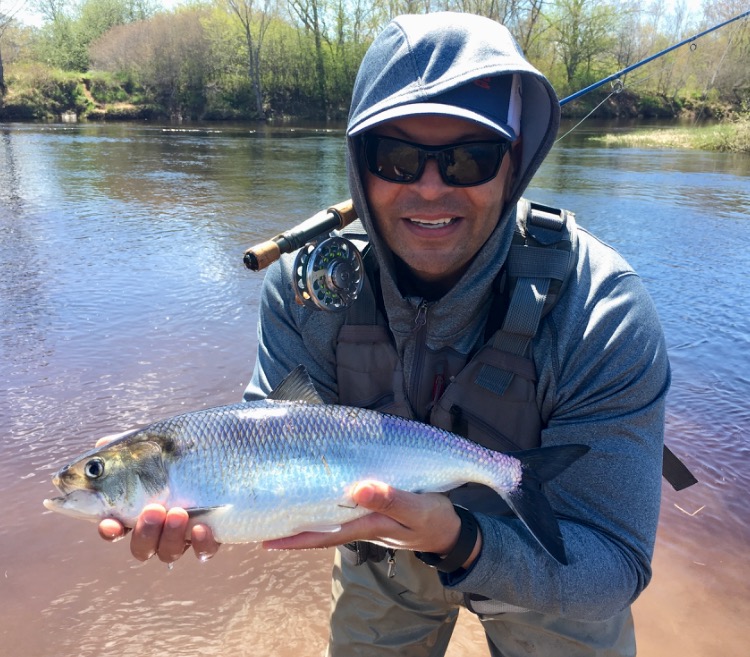 #47 ANNAPOLIS RIVER, NOVA SCOTIA
Tackle American shad just once and you'll wonder why so many anglers are missing out on such an exciting fishery. I was shocked at the numbers (30 to 50 a day) and sizes (up to eight pounds) of the fish we caught during my visit to the Annapolis—it was non-stop action. And the runs here are exponentially better than they are south of the U.S. border.
CATCH: American shad
WHEN TO GO: May and June
TOP TACTIC: As you wade the river, cast a shad dart into a current seam or deeper pool and retrieve it slowly with the occasional twitch. A medium-light or light-action spinning rod and reel spooled with six-pound line is perfect. Shad are plankton feeders, so they hit out of aggression.
LEARN MORE: www.perrymunro.com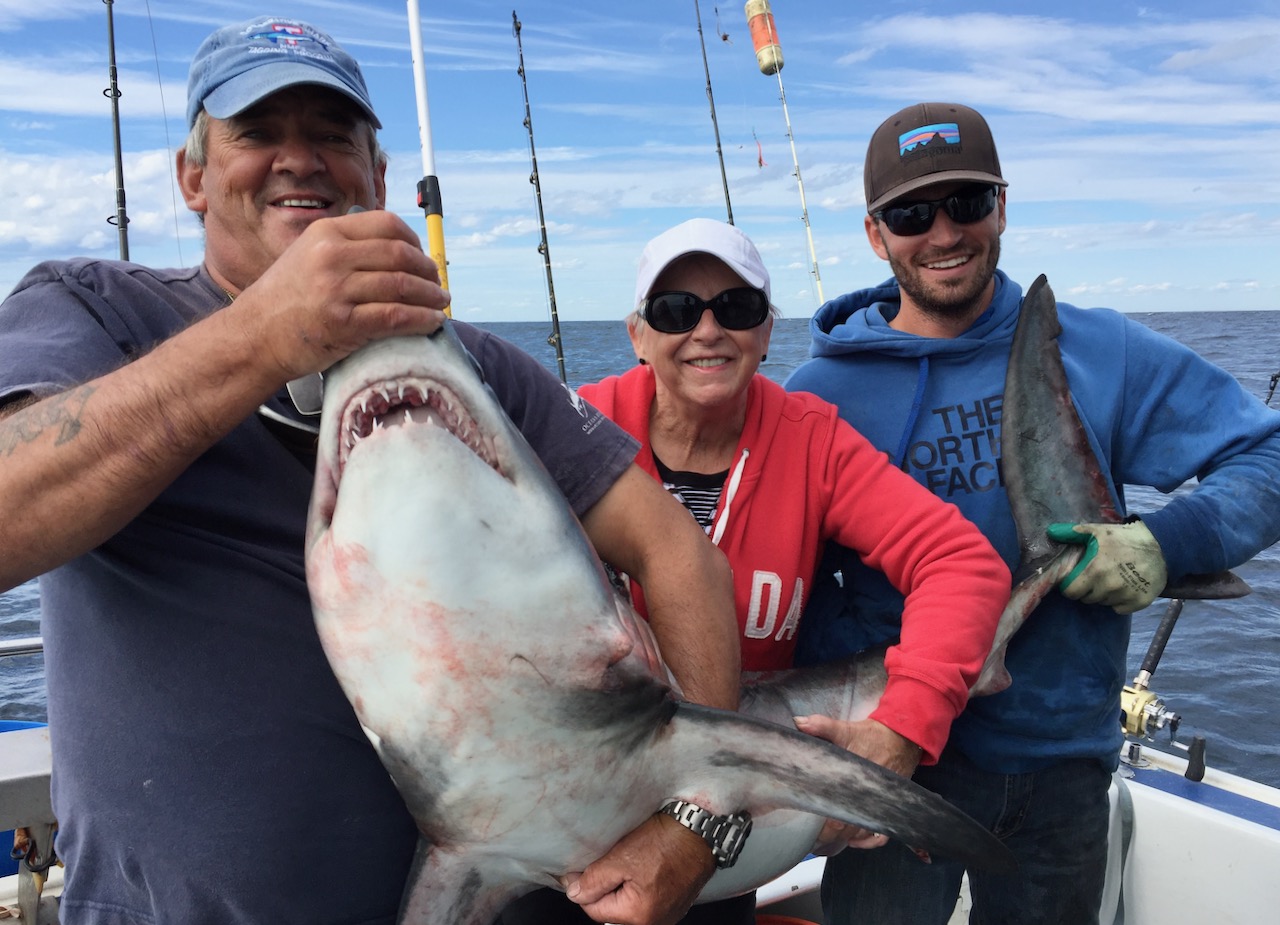 #48 EASTERN PASSAGE, NOVA SCOTIA
During our trip, we caught 17 blue sharks in just one day, capped by a 12-foot, 279-pound monster that we fought for 90 minutes on spinning gear. After finally pulling it into the boat, we tagged it then set it free to be tracked by researchers at Dartmouth's Bedford Institute of Oceanography. It was an unforgettable experience.
CATCH: Blue, great white and mako sharks
WHEN TO GO: July
TOP TACTIC: Armed with a baited circle hook tied to a heavy-action spinning or baitcasting set-up, sight fish for sharks circling the boat after luring them in with a steady stream of smelly chum
LEARN MORE: www.bluesharkcharters.com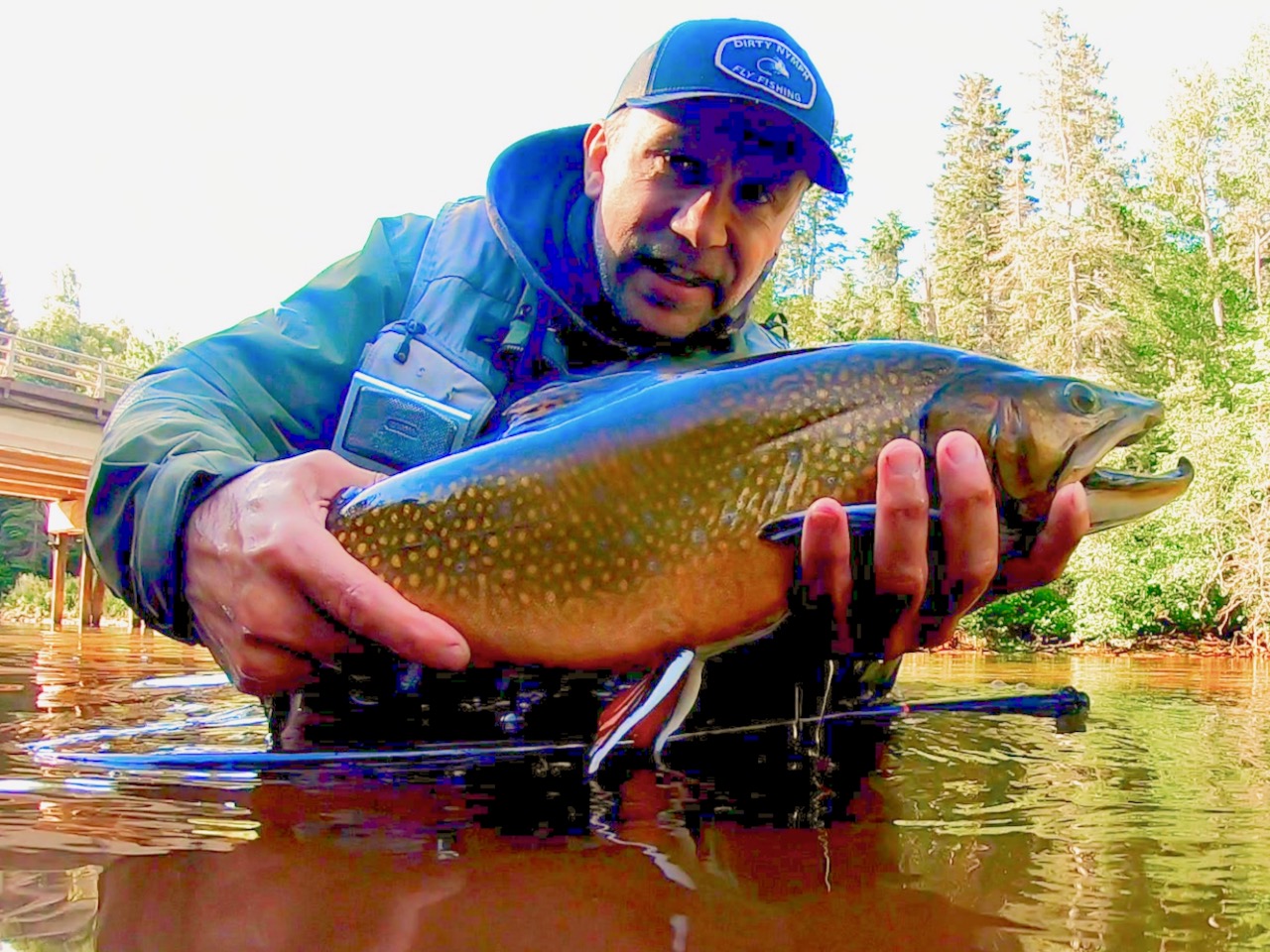 #49 MORELL RIVER, P.E.I
Picture this: It's the middle of the summer, and you're wading a beautiful, sandy beach at the mouth of the tiny Morell River, fly rod in hand. Brook trout, rainbows and Atlantic salmon are staging in the crystal-clear water in front of you. It's a sight to behold—and you're the only person in the picture.
CATCH: Atlantic salmon and trout (brook and rainbow)
WHEN TO GO: May through July
TOP TACTIC: Even if you're an inexperienced fly fisher, drift nymph patterns using a 5- or 6-weight outfit. The trout here are uneducated, so you don't need to make long casts. Bright-red shrimp patterns incorporating sparkling seal fur were the tickets when I fished here
LEARN MORE: www.tourismpei.com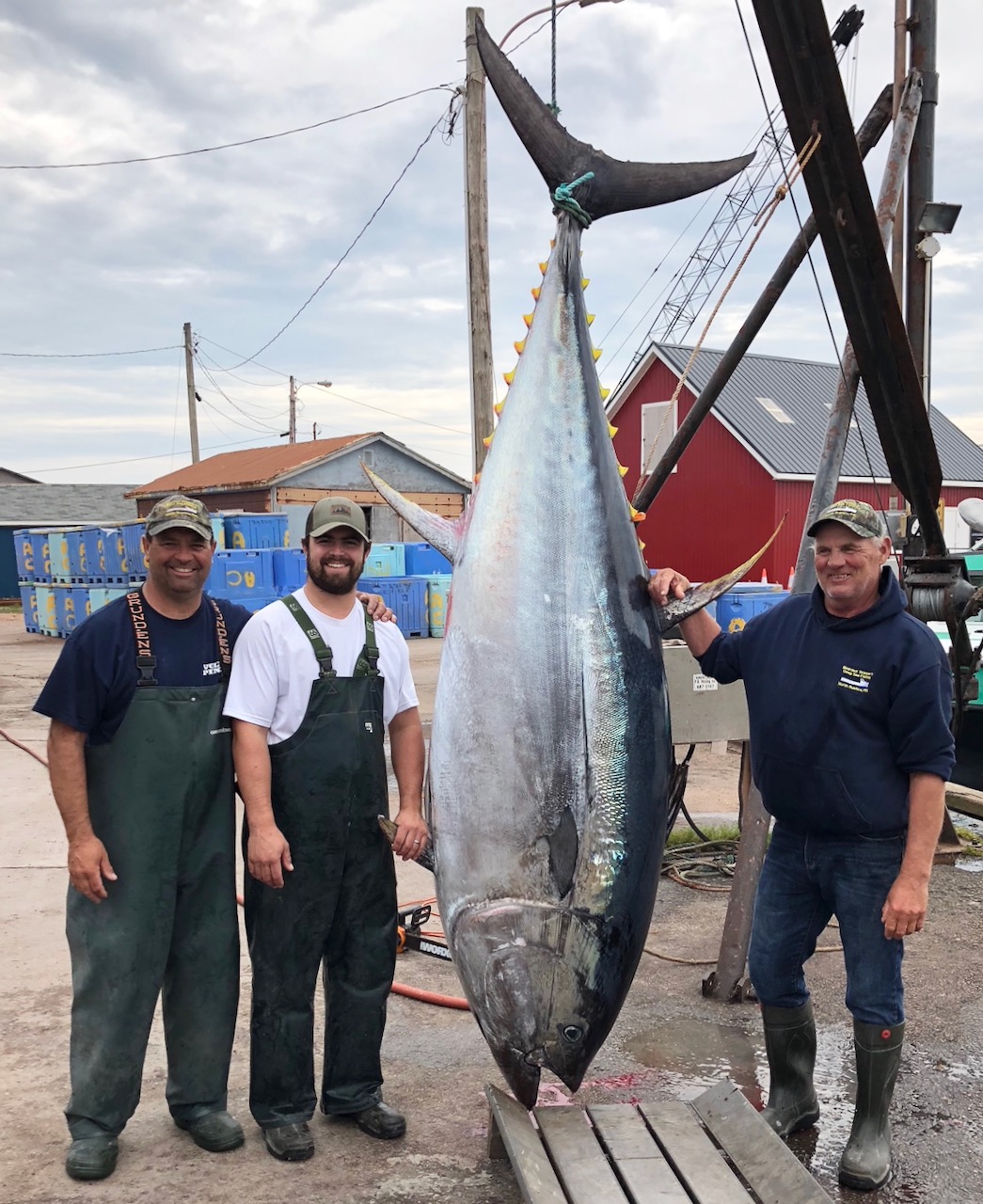 #50 NORTH RUSTICO, P.E.I
Fishing for mammoth bluefin tuna using kites? That's exactly what we did during one of the most unique and exciting fishing experiences I've ever had (see "Top tactic," below). And it worked a charm—we caught and released three bluefins weighing 850-, 900- and 950-pounds respectively. Just wow.
CATCH: Bluefin tuna, herring, mackerel
WHEN TO GO: August
TOP TACTIC: The game here is to skip a live mackerel across the surface of the ocean, held in position by a kite flying 100 feet overhead. First, you'll see a giant wall of whitewater envelope the frantic baitfish, then you'll hear your reel scream as the tuna dives. After that, you'll be measuring the fight in hours
LEARN MORE: www.beardedskippers.webs.com