PYZER'S HOT SPOTS
To commemorate Outdoor Canada's golden anniversary, our long-time fishing editor shares his 50 favourite places across the land to wet a line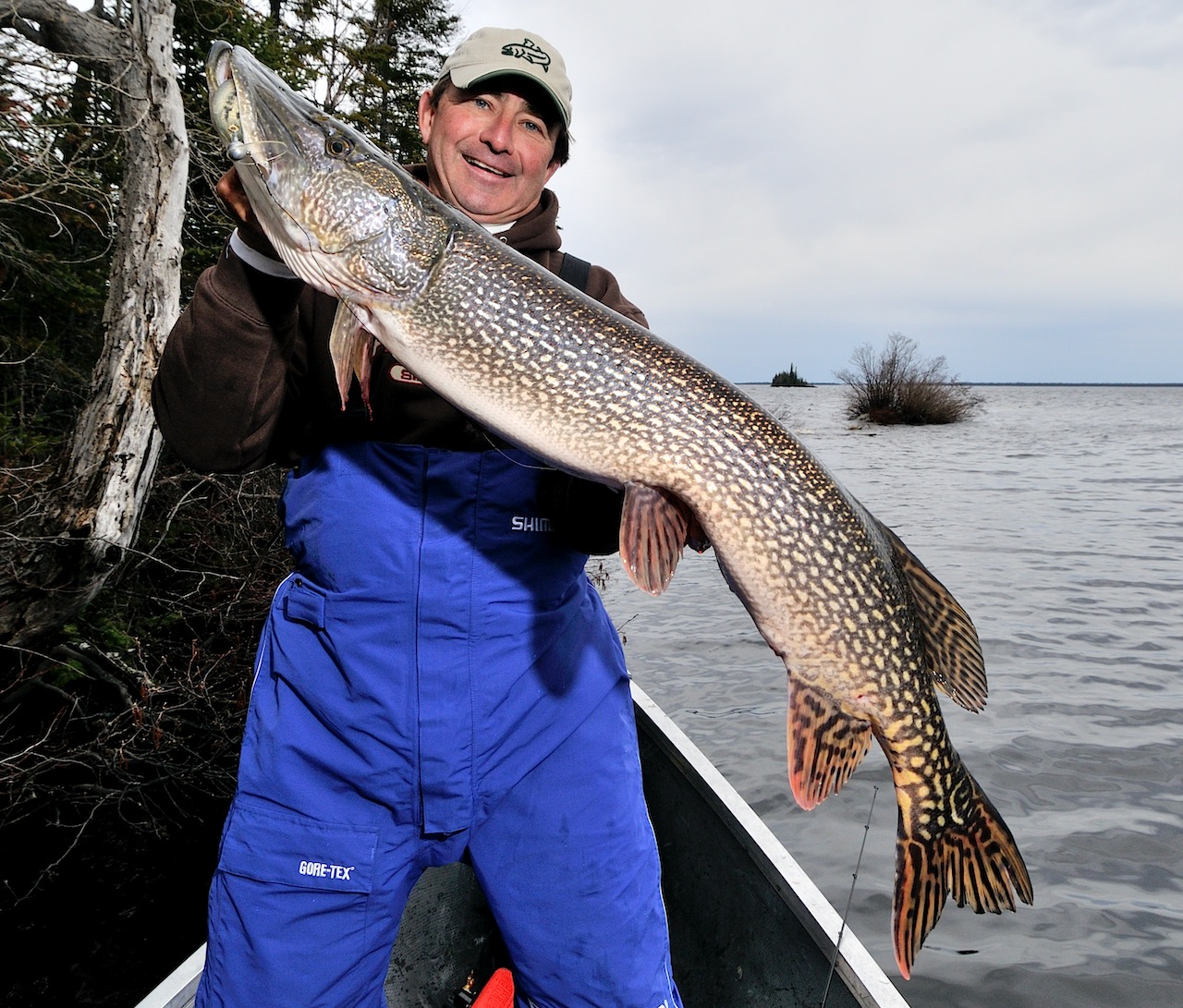 #26 KESAGAMI LAKE, ONTARIO
I caught my personal-best open-water northern pike on northern Ontario's Kesagami, along with several other pike that were only slightly smaller. Flying over the dramatic Hudson Bay lowlands to reach this remote wilderness lake only adds to the mystique.
CATCH: Northern pike and walleye
WHEN TO GO: Mid-May to mid-June
TOP TACTIC: The most exciting way to catch Kesagami's knee-knocking northerns is with a surface-sputtering buzzbait, although we had our best luck bulging Mepps Giant Killers just under the surface. Single barbless hooks are the rule here
LEARN MORE: www.kesagami.com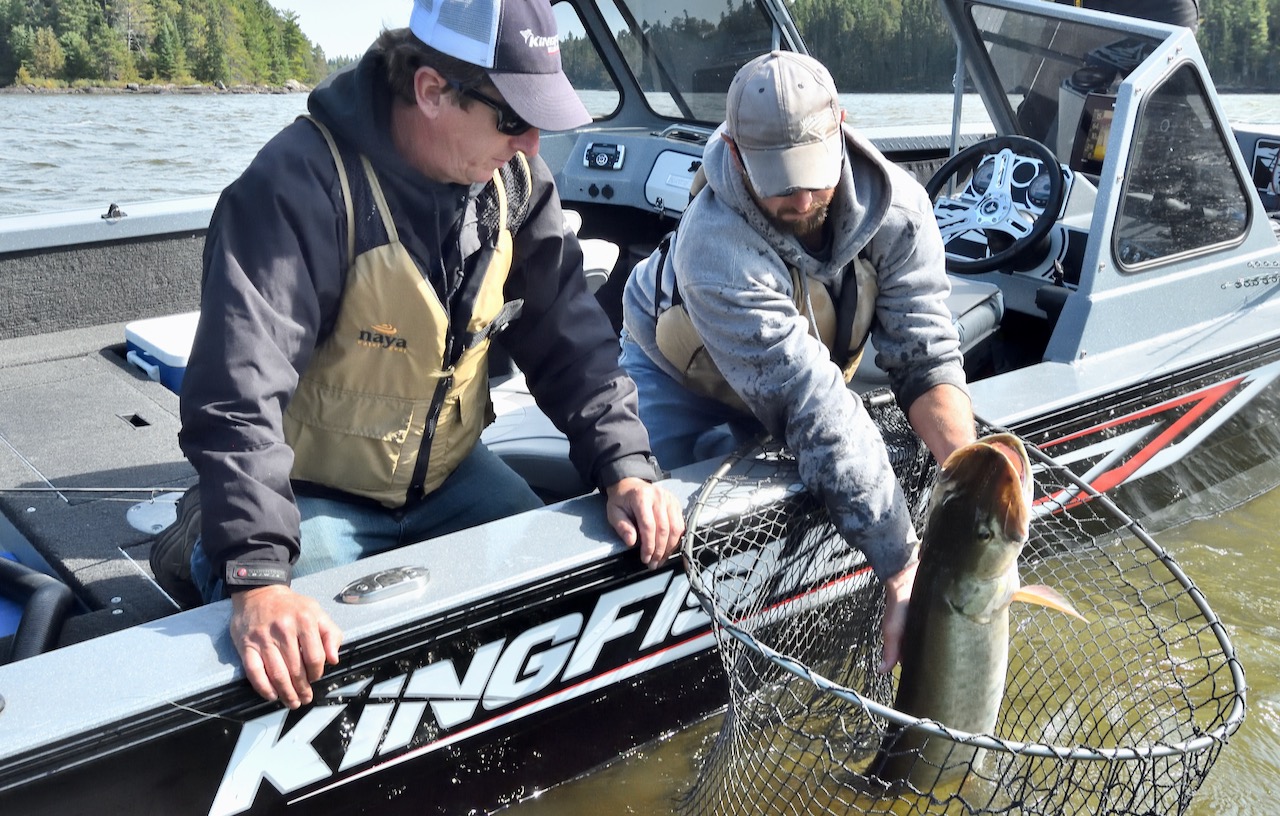 #27 LAC SEUL, ONTARIO
The fishing is so good on Lac Seul that you'll have trouble focusing on just one species. Special regulations ensure phenomenal angling for big walleye, with 100-fish days a possibility. The lake also sits at the top of almost every muskie angler's bucket list, and for good reason—the muskies here are the second-fastest growing strain in Ontario.
CATCH: Muskies, northern pike, smallmouth bass, walleye and yellow perch
WHEN TO GO: November
TOP TACTIC: Trolling in the fall with deep-diving crankbaits produces the biggest muskies of the year. Look for hard structures, keep your speed between 4.5 and five kilometres per hour and bang bottom. You'll watch your rod tip go crazy as you crash your lure into the rocks, then suddenly—fish on!
LEARN MORE: www.canadafish.com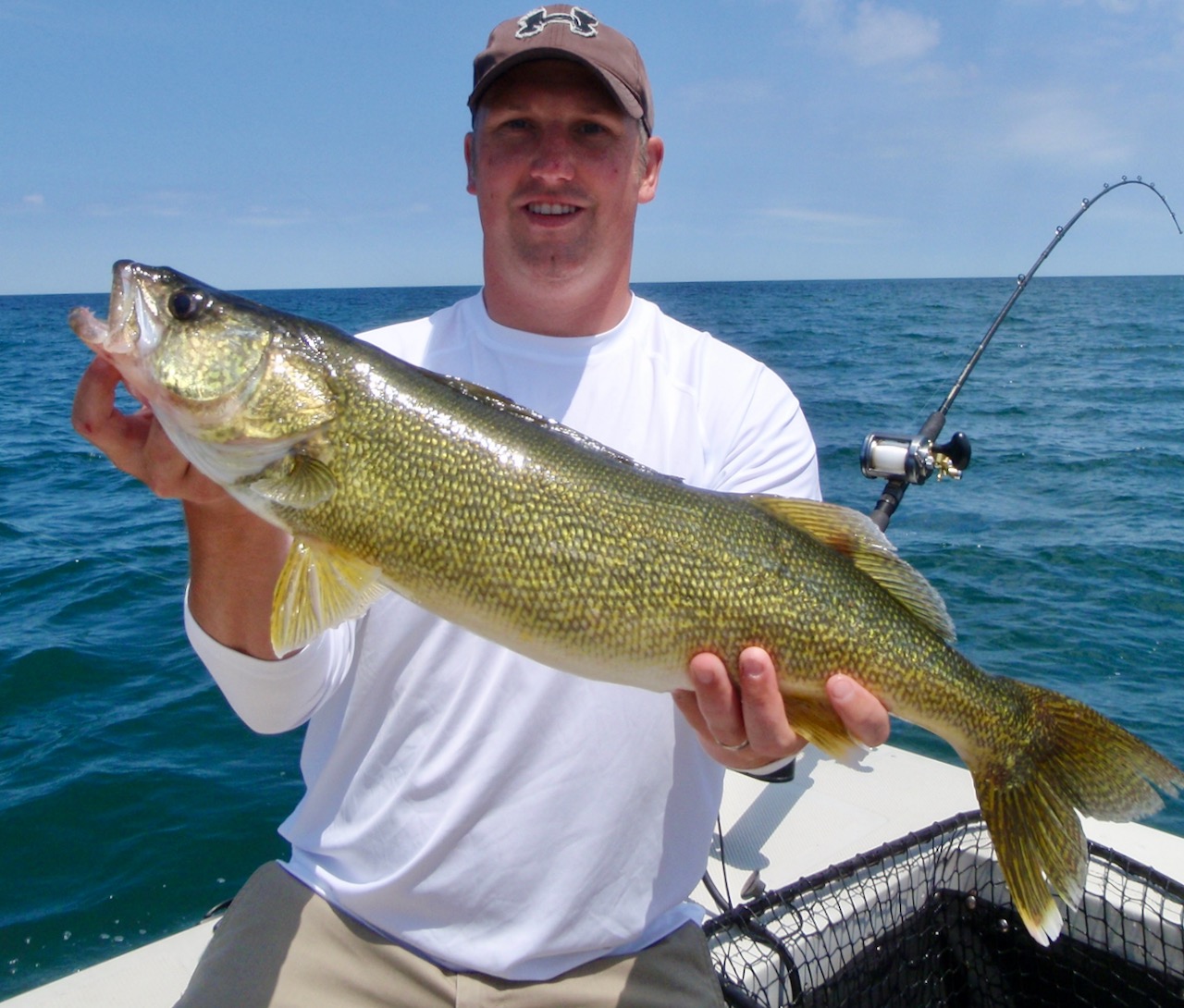 #28 LAKE ERIE, ONTARIO
You can catch four-, five- and six-pound smallmouth bass all day long on this Great Lake if you want to. Or, you can also easily change up and tap into Erie's near-unbelievable population of some 116 million walleye. Whatever the case, you're sure to get on the fish.
CATCH: Rainbow trout, smallmouth bass, walleye and yellow perch
WHEN TO GO: August
TOP TACTIC: Zebra mussels have turned the water clear, driving the light-sensitive walleye down deep. As a result, you need to troll deep-diving crankbaits, spoons and spinner rigs on lead-core line or behind dipsey divers, jet divers or downriggers. It's more than worth the effort.
LEARN MORE: www.jpfish.com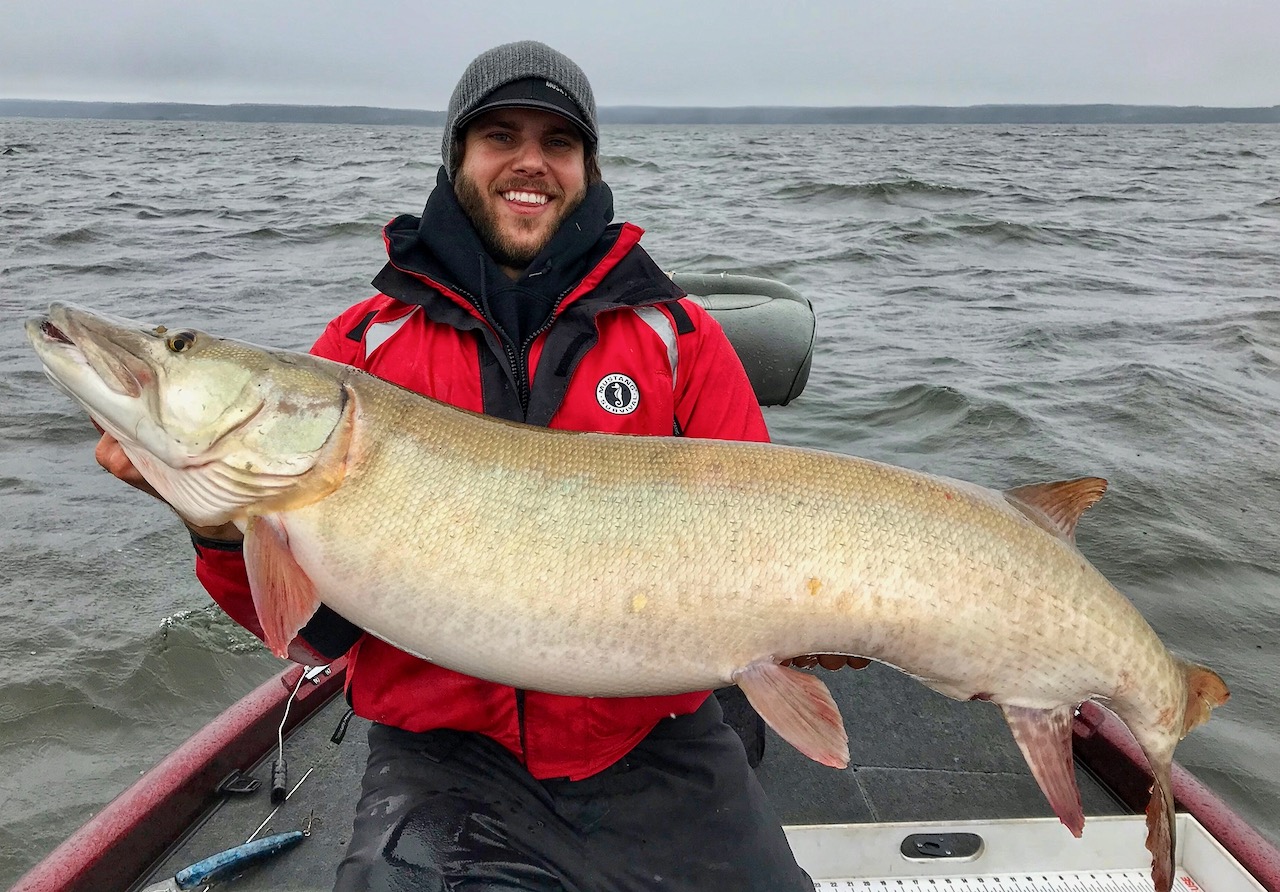 #29 LAKE NIPISSING, ONTARIO
When I first visited here as a little kid, I watched returning anglers take photos on the dock of the walleye and northern pike they'd caught that day. One time, as two anglers held their fish up on a stringer stretched between them, I stood underneath looking up in awe. Suddenly, the stringer broke, burying me in fish. Safe to say, it was a memorable experience!
CATCH: Largemouth bass, muskies, northern pike, smallmouth bass, walleye, whitefish and yellow perch
WHEN TO GO: November
TOP TACTIC: Instead of stuffing your muskie rod into a holder, hold it in your hands and impart a rip-and-pause rhythm as you troll at between 3.2 and four kilometres per hour. Five of my biggest muskies were caught doing this
LEARN MORE: www.tourismnorthbay.com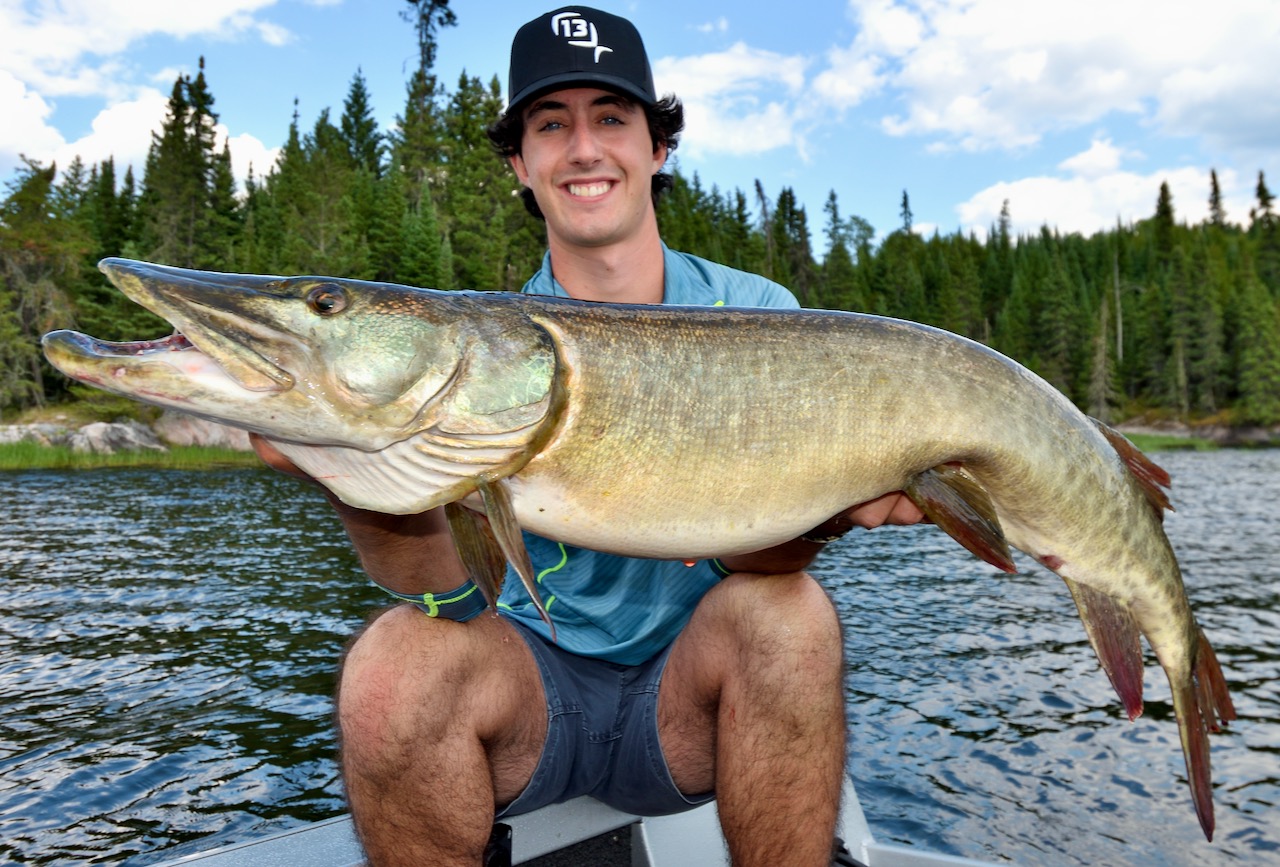 #30 LAKE OF THE WOODS, ONTARIO
Consider the following facts about Lake of the Woods, my home water. This 4,000-square-kilometre lake features 14,000 islands, 100,000-plus kilometres of shoreline, 47 different species of fish, 3,000 nesting pairs of bald eagles and one of the largest breeding populations of endangered white pelicans in the world. Now this is fishing paradise.
CATCH: Crappies, lake trout, largemouth bass, muskies, northern pike, sauger, smallmouth bass, walleye and whitefish
WHEN TO GO: Anytime
TOP TACTIC: This lake is so big that Ontario manages its portion as six separate waterbodies, so pick just one section and keep it simple. For do-it-yourselfers, every standard presentation works, but for immediate success, stay at one of the 70 fishing lodges or hire a top-notch local guide
LEARN MORE: www.visitsunsetcountry.com