PYZER'S HOT SPOTS
To commemorate Outdoor Canada's golden anniversary, our long-time fishing editor shares his 50 favourite places across the land to wet a line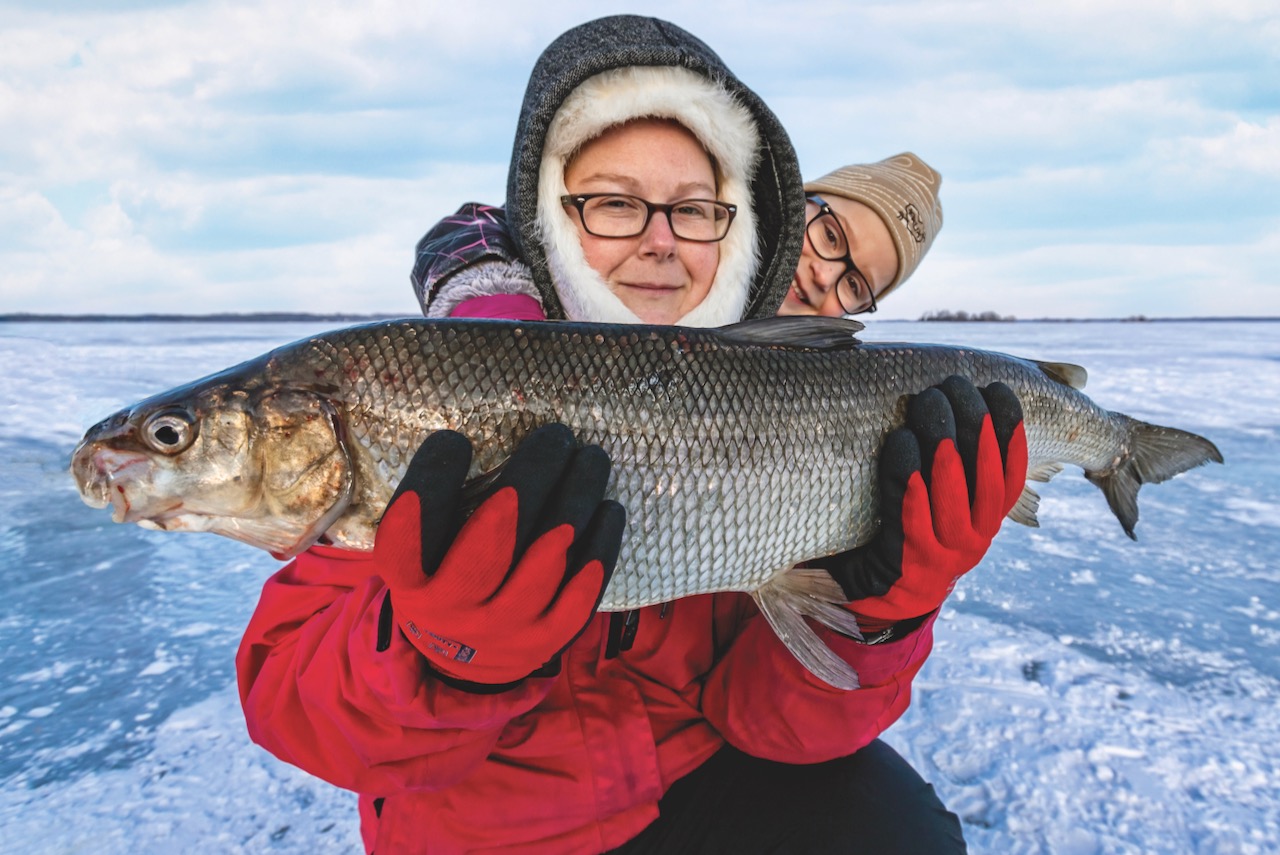 #31 LAKE SIMCOE, ONTARIO
After Lake of the Woods, this is my second-favourite lake in the world. Southern Ontario's Lake Simcoe is where I kept my ice hut as a kid growing up, and where I caught my two biggest-ever smallmouth bass. It's amazing how a lake so close to so many people can continue to maintain such a high-quality fishery.
CATCH: Crappies, ciscoes, lake trout, largemouth bass, northern pike, smallmouth bass, whitefish and yellow perch
WHEN TO GO: January
TOP TACTIC: For winter whitefish, attach a Meegs or Bad Boyz jig to a 30- to 36-inch medium-heavy ice rod, with a 10-pound braided mainline and eight-pound fluoro leader. Subtly shake the nose-heavy jig so it gently taps bottom, mimicking a feeding baitfish. A whitefish strike will feel as though your line has gone slack
LEARN MORE: www.lakesimcoemessageboard.com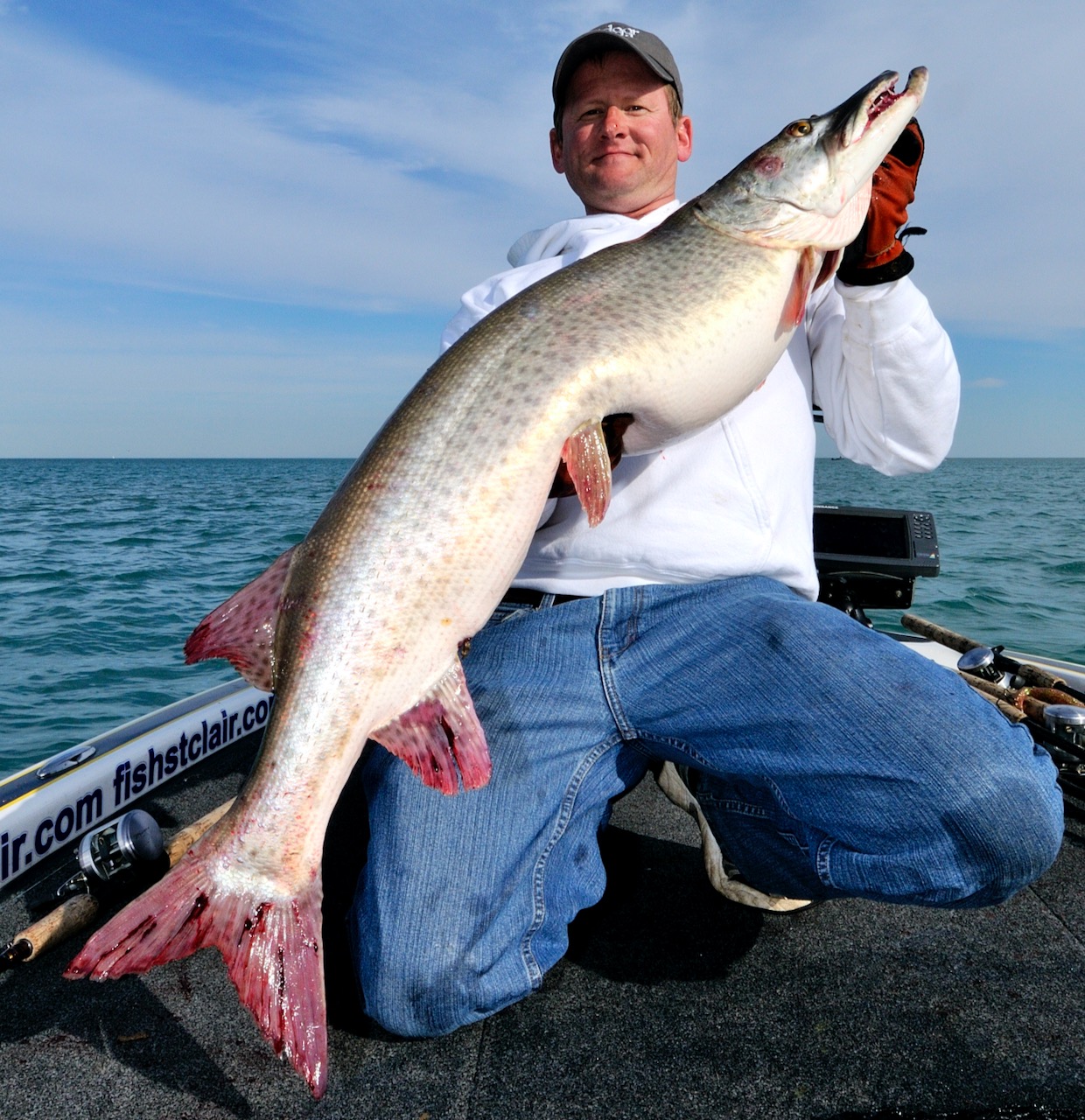 #32 LAKE ST. CLAIR/DETROIT RIVER, ONTARIO
I enjoyed my most productive day ever of muskie fishing on this system along the Ontario-Michigan border. The three of us in the boat hooked 15 big muskies and landed 11, with four of the monsters tipping the scales at 40 pounds. So much for the fish of a thousand casts.
CATCH: Muskies, smallmouth bass and walleye
WHEN TO GO: Summer on the lake/autumn on the river for muskies
TOP TACTIC: Vertically jig Bondy Baits using eight- to nine-foot extra-heavy muskie rods and baitcasting reels spooled with 80-pound braid. Lift your rod tip from the eight o'clock position to 11 o'clock, pause for a second, then let the lure fall and pause again before repeating. Be sure to leave enough room on the lift to set the hook
LEARN MORE: www.bondybaitcompany.com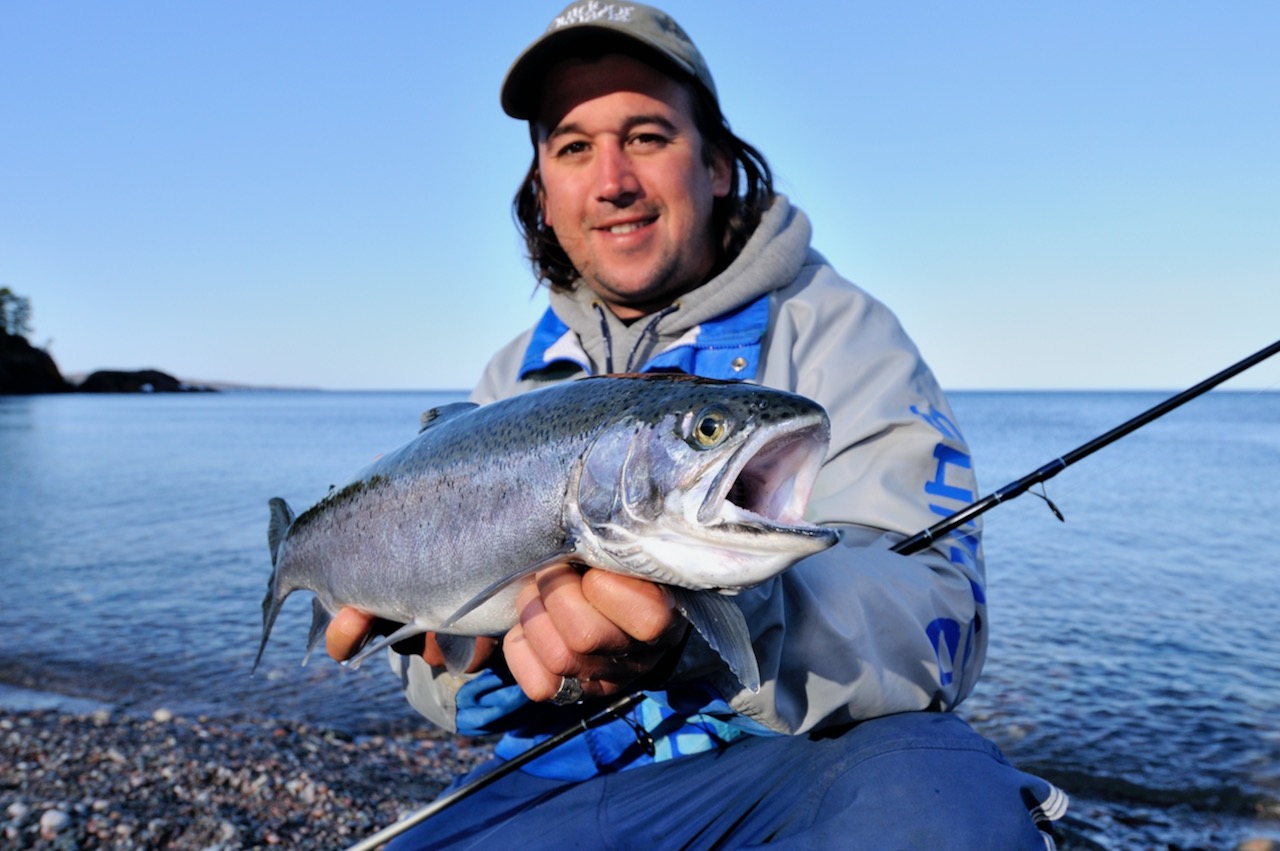 #33 LAKE SUPERIOR NORTH SHORE, ONTARIO
There are countless creeks, streams and rivers flowing off the rugged Canadian Shield into giant Lake Superior—especially around Lake Superior Provincial Park—and every one of them seems to be crammed with steelhead. The spectacular old growth pine forest adds to the experience, while the trout fishing rivals the best in the world.
CATCH: Salmon (Atlantic and Pacific) and trout (coastal brook, lake and steelhead)
WHEN TO GO: Spring for trout
TOP TACTIC: Whether you're using a 10-foot spinning rod or 13-foot centre-pin float rig, include an indicator to help keep your bait bouncing along close to the bottom of riffles, runs and broken water areas near the rivermouth. Trout take the path of least resistance, so manoeuvre your float to keep the bait—it's hard to beat a chartreuse bead—in the calmer seams
LEARN MORE: www.algomacountry.com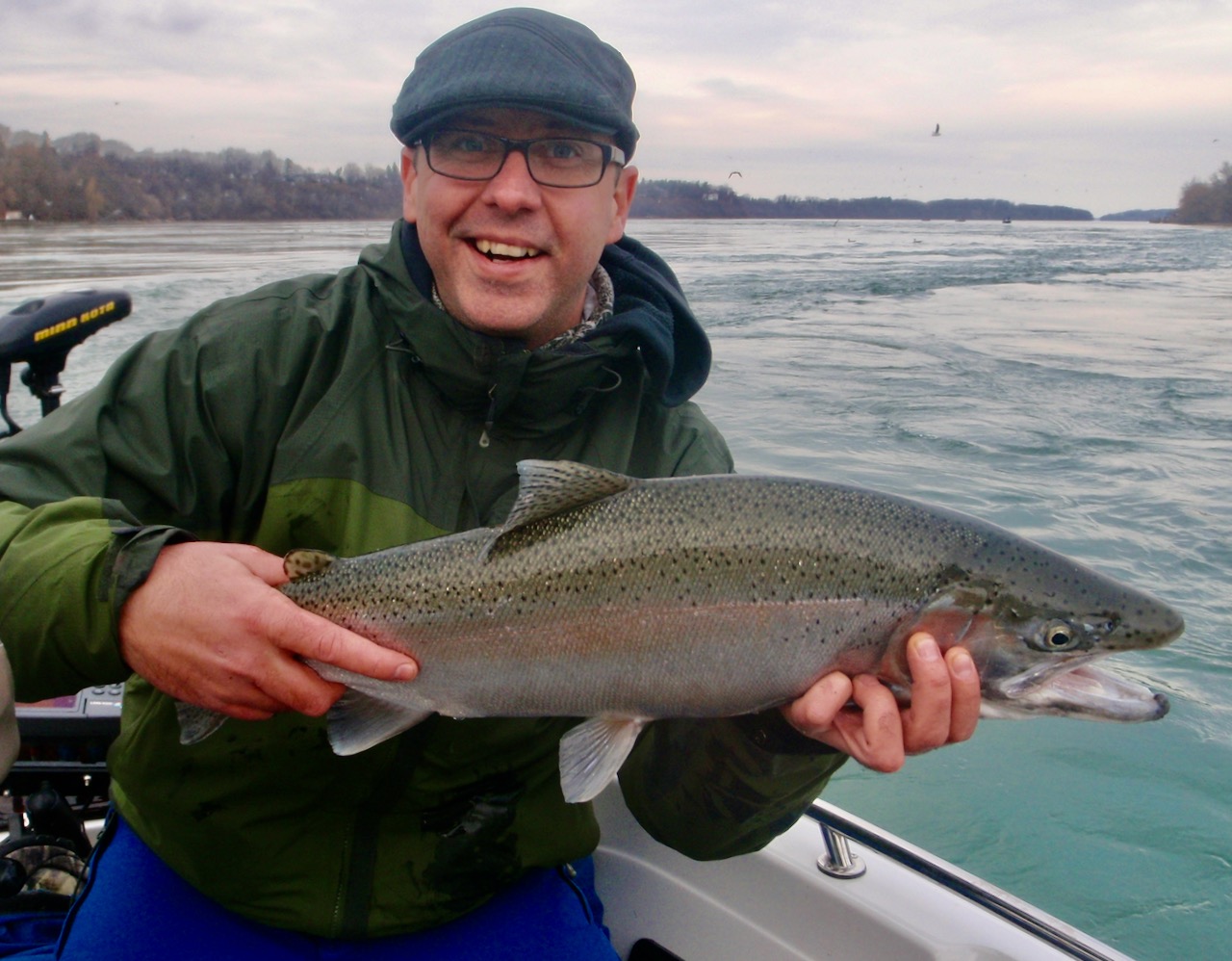 #34 NIAGARA RIVER, ONTARIO
I learned how to "sandbag" for trout on the Niagara with a dear friend, the late Tony Valeriote, inventor of the snag-preventing Slinky sinker (see "Top tactic," below). The current below the famous falls and the legendary Whirlpool is unbelievably swift and the bottom is incredibly snaggy, yet we caught scores of trout and never got hung up.
CATCH: Muskies and trout (brown, lake and rainbow/steelhead), smallmouth bass and walleye
WHEN TO GO: October
TOP TACTIC: Drift spawn sacs, yarn flies and salmon eggs along the bottom as part of a finesse Carolina rig. A free-sliding Slinky or Sandbag sinker, five feet above your bait, will keep the offering near bottom without it hanging up. You can make your own Slinky by stuffing splitshot into a short piece of parachute cord
LEARN MORE: www.niagarasportfishing.ca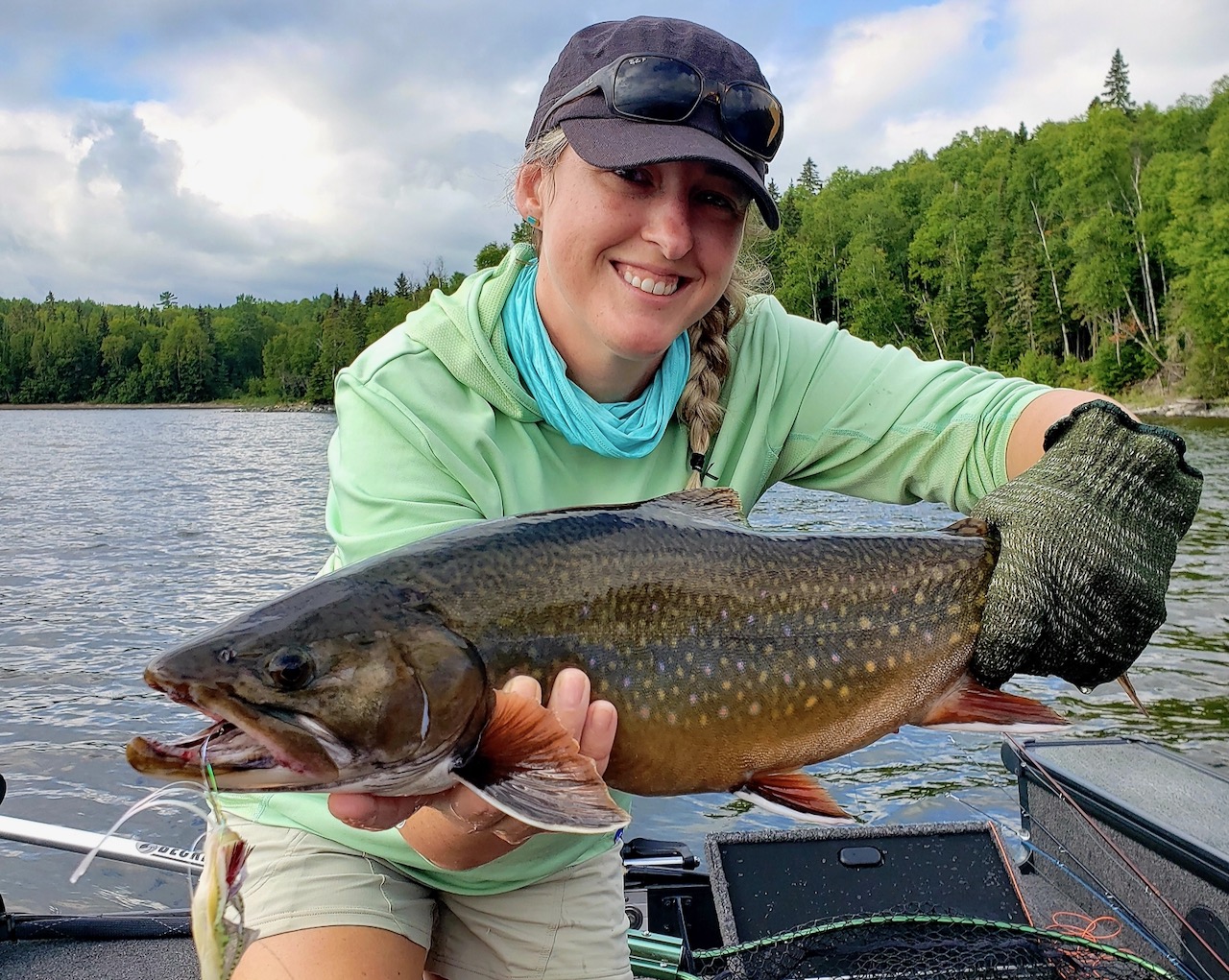 #35 NIPIGON RIVER, ONTARIO
It's not surprising the Nipigon boasts the world's best drive-to fishing for trophy brook trout. After all, this is where Dr. W.J. Cook caught the 14½-pound world record in 1915. And drifting the river with the flow from Alexandria Dam down to the town of Nipigon is easy, taking you right past the historic Parmachene Rapids where Cook caught his fish.
CATCH: Salmon (chinook and pink), trout (brook, lake and steelhead) and whitefish
WHEN TO GO: There's no bad time, but September is my favourite
TOP TACTIC: I love to hot shot, turning the boat into the current above rapids and adjusting the speed so I can hover in one place. Then I drift from side to side across the river while my crankbait or jerkbait wobbles crazily downstream. When a fish hits, it can be any species of trout or salmon
LEARN MORE: www.nipigonriveradventures.com