PYZER'S HOT SPOTS
To commemorate Outdoor Canada's golden anniversary, our long-time fishing editor shares his 50 favourite places across the land to wet a line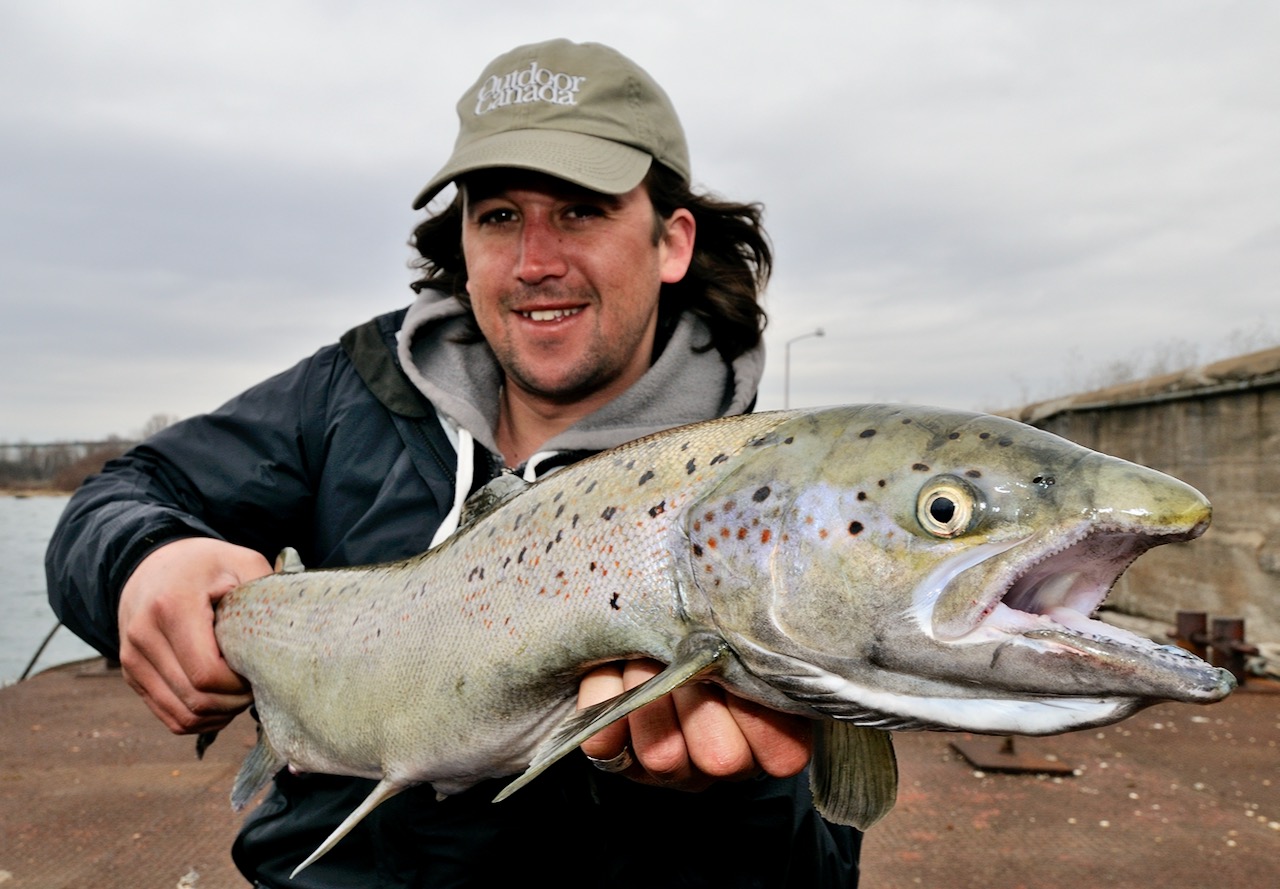 #41 ST. MARYS RIVER, ONTARIO
"The best rainbow trout fishing in the world is in the rapids of the Canadian Soo." So wrote famed American author Ernest Hemingway back in 1920 in the old Toronto Star Weekly. No doubt, the Nobel Prize winner would be pleased today because the rainbow fishing is even better—and the trout have been joined by their Atlantic and Pacific salmon cousins.
CATCH: Salmon (Atlantic, chinook and pink), trout (lake and rainbow) and walleye
WHEN TO GO: Mid-summer is the prime time to catch Atlantics
TOP TACTIC: I caught my first Atlantic salmon in downtown Sault Ste. Marie ripping a slender, silvery smelt-like jerkbait—the same way I often fish for smallmouth bass. If you're wading in the shallow rapids, presenting streamers and nymphs with fly gear is more effective
LEARN MORE: www.stmarysrapidsguiding.com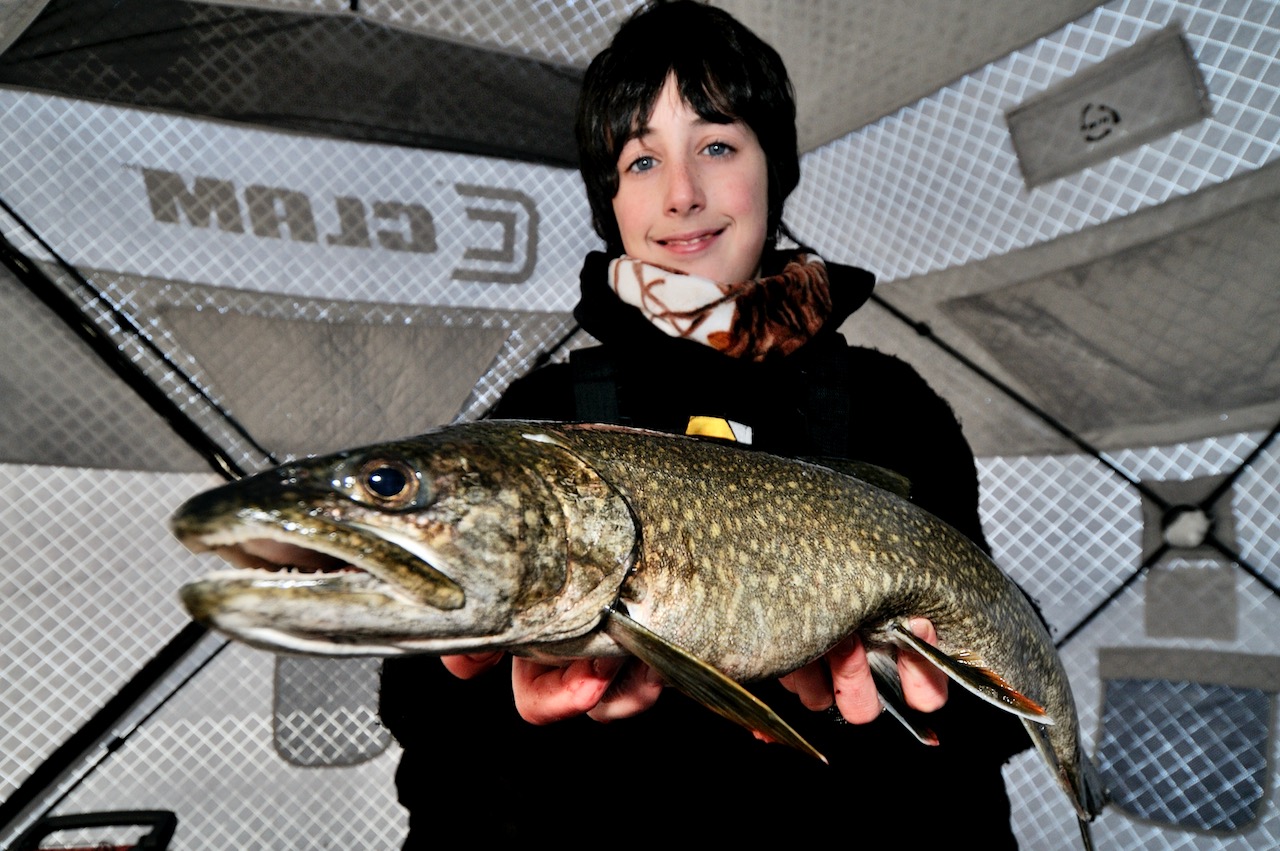 #42 THUNDER BAY, ONTARIO
Lake Superior's lake trout fishery was rocked in the 1960s by the invasion of sea lampreys, but control measures have since restored the population. I particularly like ice fishing for lakers on this part of the world's largest body of freshwater. Just be sure to closely watch the weather, as it can quickly become treacherous.
CATCH: Chinook salmon, trout (lake and rainbow) and whitefish
WHEN TO GO: March
TOP TACTIC: You'll generally find lakers cruising in 60 to 80 feet of crystal-clear water, feeding on soft-rayed silvery pelagic bloaters and smelt. It's hard to beat a Williams Ice Jig tipped with a piece of herring or sucker meat; I also love snapping white bucktail jigs
LEARN MORE: www.superiorcountry.ca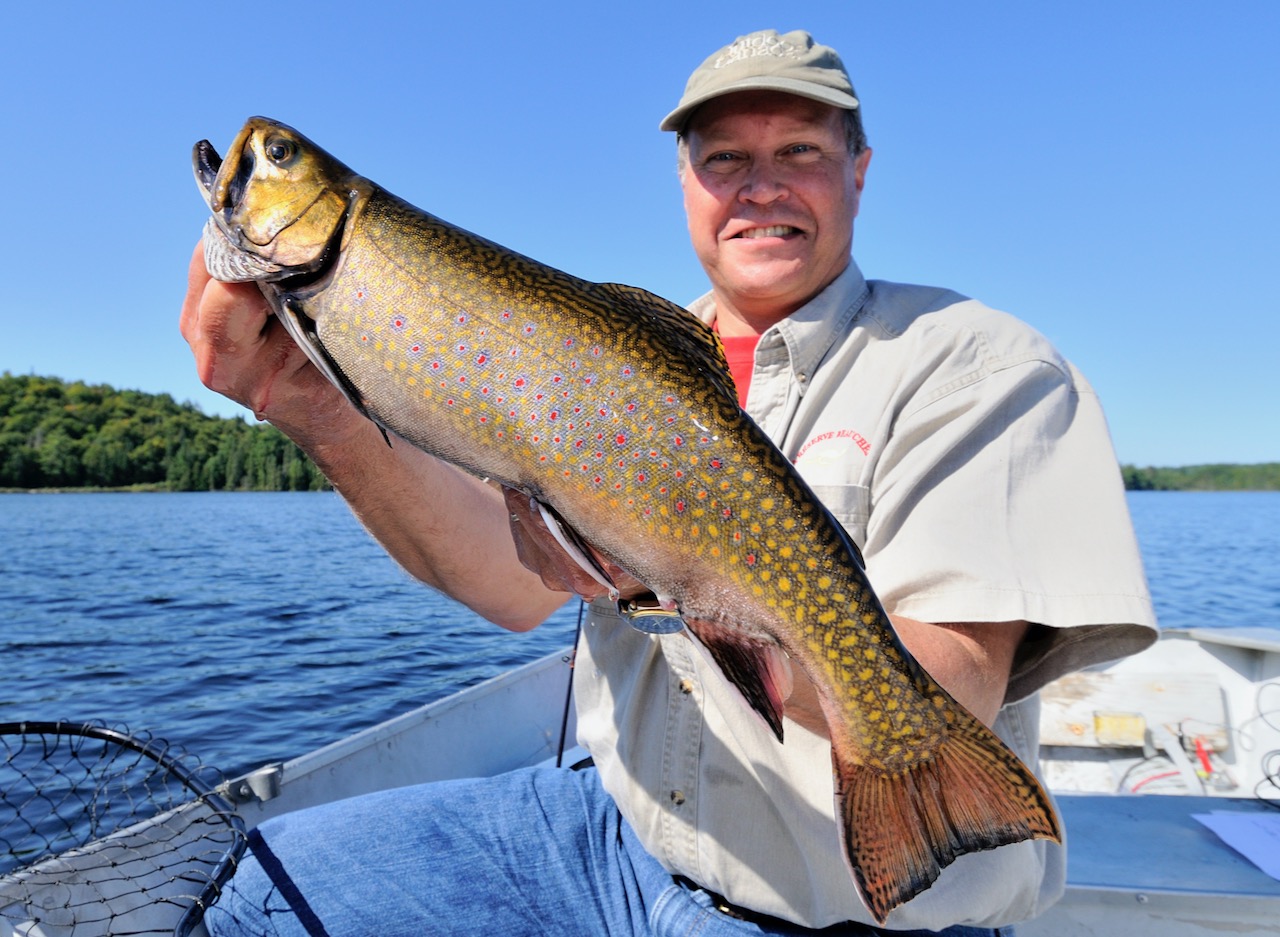 #43 BEAUCHÊNE WILDERNESS, QUEBEC
Also known as La Réserve Beauchêne, this 200-square-kilometre drive-to slice of wilderness offers fishing on par with the best fly-in destinations. I love that you can reserve a different body of water—there are 36 private lakes with cached boats—each day to take advantage of all the opportunities. And get this: our biggest Beauchêne brookie weighed seven pounds.
CATCH: Northern pike, smallmouth bass, trout (brook, lake and splake), walleye and whitefish
WHEN TO GO: July and August
TOP TACTIC: Spool a 6- or 7-weight fly rod with a full-sinking line and 40-foot fluoro leader. Tie on the local Beauchêne Bug pattern and use the provided electric motor to troll as slowly as possible around the edges of deep holes
LEARN MORE: www.beauchene.com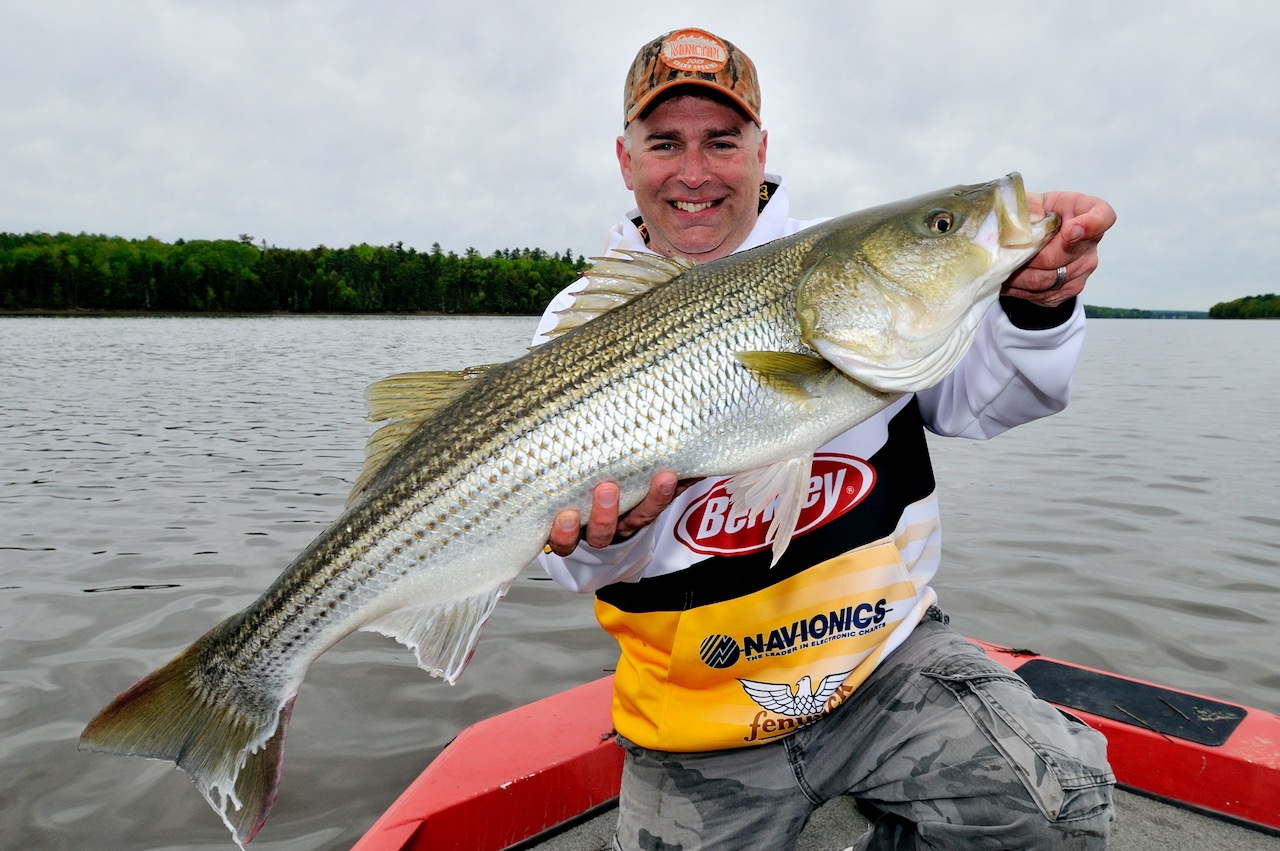 #44 MIRAMICHI RIVER, NEW BRUNSWICK
In one eight-hour outing, a buddy and I caught and released more than 240 striped bass in eight hours—and we'd never been on the Miramichi before. We caught so many hard-fighting 10-plus-pound fish, including a 20-pounder, that it was nothing short of incredible. It was one of those storybook experiences that lives on in your mind forever.
CATCH: Atlantic salmon, brook trout and striped bass
WHEN TO GO: May
TOP TACTIC: I used my standard walleye and pike set-up, and it worked to perfection: a seven-foot, medium-heavy spinning rod and reel spooled with 14-pound Sufix Fuse line; a two-foot leader of 10-pound Maxima Ultragreen; and a 3/4-ounce jig/swimbait
LEARN MORE: www.tourismnewbrunswick.ca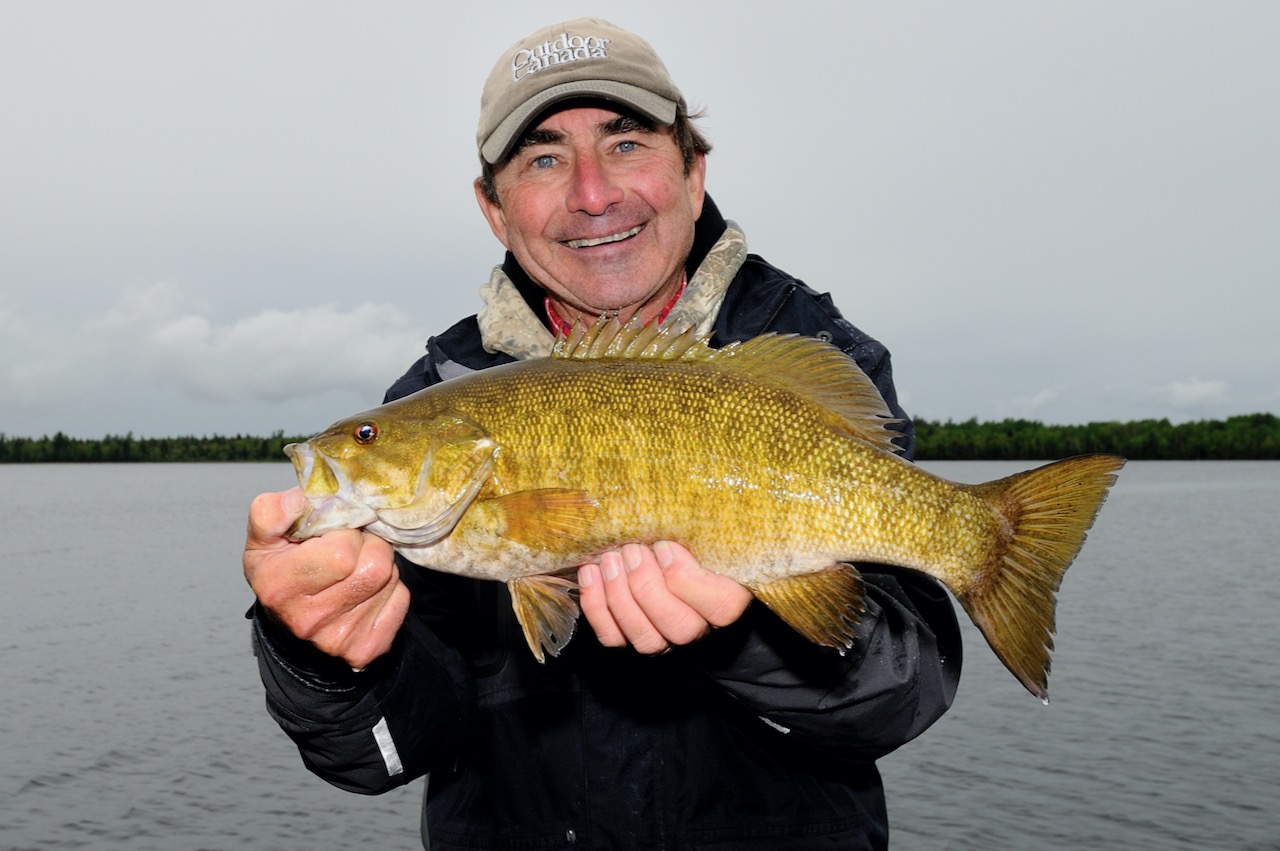 #45 SPEDNIC LAKE, NEW BRUNSWICK
I love fishing for smallmouth bass in lakes where smelt and alewife are the forage, making the bass grow big and belligerent. Add in the fact you never see other anglers, and that's why Spednic is on my list of favourite fishing destinations. This lake along the New Brunswick-Maine border is also where I caught my first ever-chain pickerel.
CATCH: Chain pickerel and smallmouth bass
WHEN TO GO: June
TOP TACTIC: When I pitched 1/16- and 1/8-ounce black marabou jigs into pencil reeds and the dark shadows behind big boulders, the bass went berserk. It was so much fun showing them lures they'd never seen before
LEARN MORE: www.tourismnewbrunswick.ca