PYZER'S HOT SPOTS
To commemorate Outdoor Canada's golden anniversary, our long-time fishing editor shares his 50 favourite places across the land to wet a line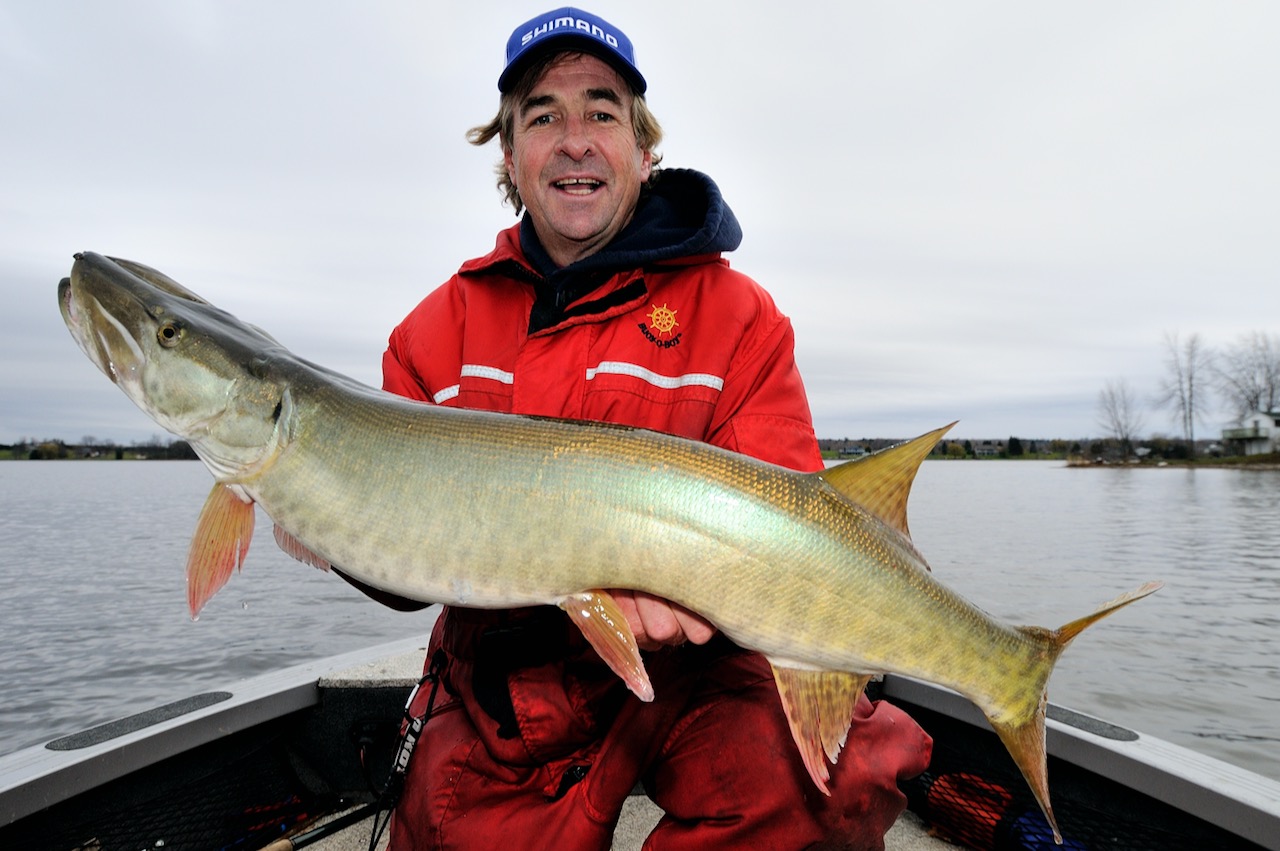 #36 OTTAWA RIVER, ONTARIO
One of the five best muskie fisheries in all of Canada, the Ottawa River offers the chance to battle these toothy beasts in our nation's capital—all within sight of the Parliament Buildings. And thanks to southern Ontario's weather, the bite stays hot into late November, when lakes and rivers across much of the country are beginning to freeze over.
CATCH: Gar, muskies, northern pike, smallmouth bass, sturgeon, walleye and yellow perch
WHEN TO GO: November for muskies
TOP TACTIC: Fish a dive-and-rise bait such as a Suick over weeds. Pump the lure down until you feel it tick the tops of the cabbage, then pause as it rises like a dying baitfish. The hang time gets the big toothy critters excited, so hold on tight
LEARN MORE: www.ottawarivermuskyfactory.com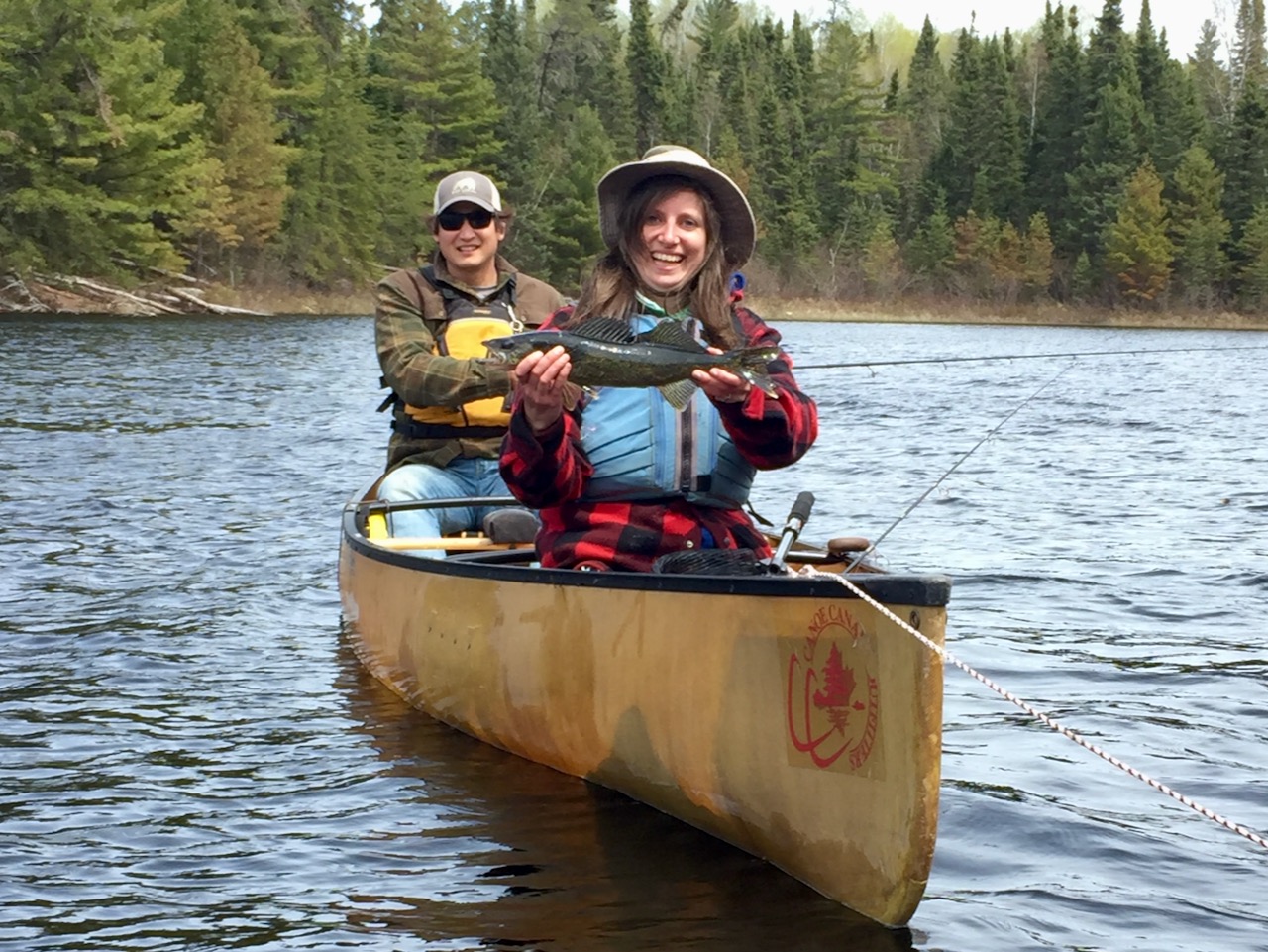 #37 QUETICO PROVINCIAL PARK, ONTARIO
Quetico arguably offers the world's best wilderness camping and fishing adventure by canoe. The portages are few and short, all of the park's 2,000 lakes are teeming with fish, and the number of visitors is carefully controlled to enhance the wilderness experience. What's more, I caught my first walleye over 10 pounds here.
CATCH: Lake trout, northern pike, smallmouth bass, walleye, whitefish and yellow perch
WHEN TO GO: June
TOP TACTIC: The smallmouth and walleye fishing is so good it overshadows the lakers. Cast a medium-sized diving crankbait or jerkbait behind your canoe, let out a bit more line, then put your rod between your legs and slowly paddle with the wind. It won't be long before you reel in a lunker
LEARN MORE: www.ontarioparks.com/park/quetico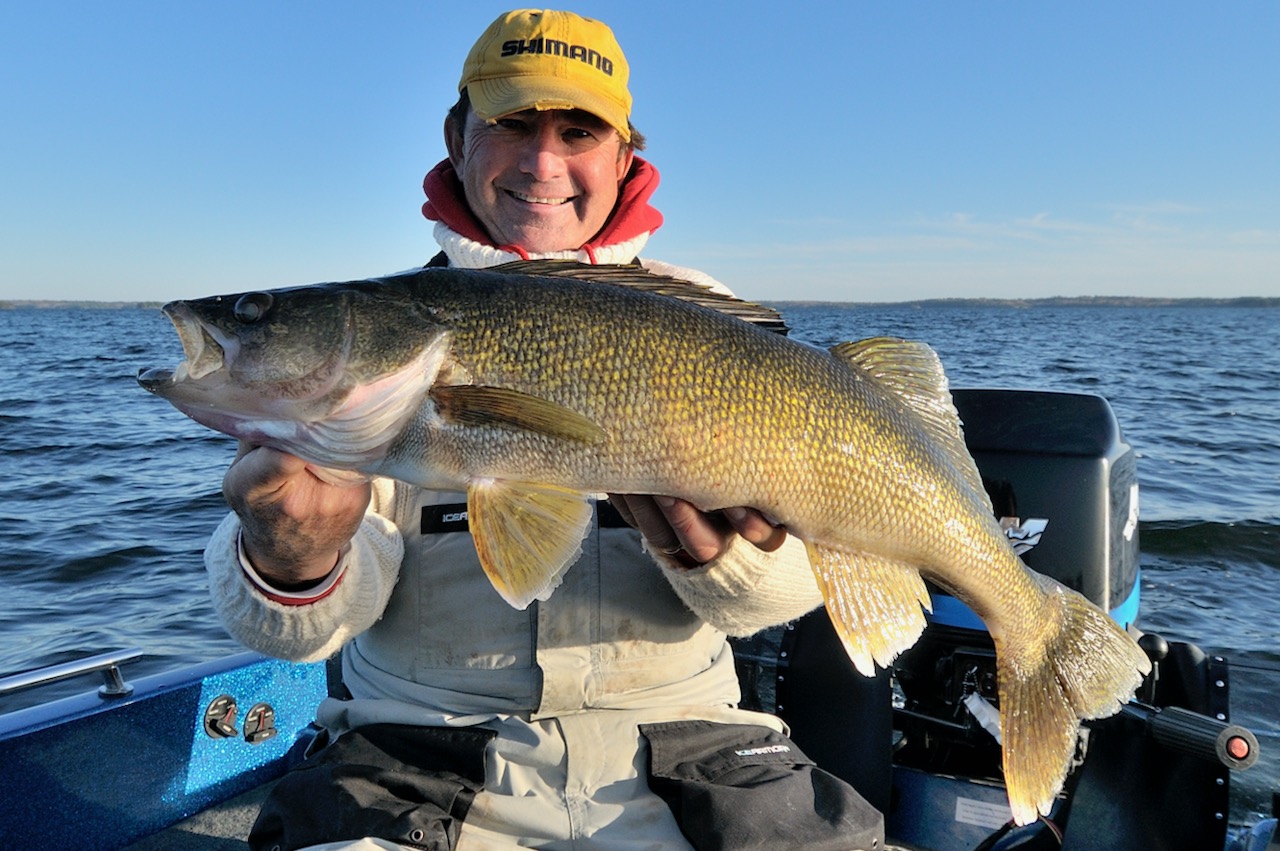 #38 RAINY LAKE, ONTARIO
One of my favourite places to fish for smallmouth bass, this giant lake on the Ontario-Minnesota border is a smaller version of Lake of the Woods, into which it drains. The northern pike and crappie fishing is also off the charts, and my heart skips a beat when I launch my boat here in the fall to fish for walleye.
CATCH: Crappies, muskies, northern pike, smallmouth bass, walleye and whitefish
WHEN TO GO: October
TOP TACTIC: Casting six-inch soft-plastic swimbaits on heavy jig heads is deadly in the fall when giant walleye pull up on the thousands of main-lake reefs. Keep your bait swimming a foot off the bottom as you pump it back to the boat, and get ready for a fight
LEARN MORE: www.campnarrows.com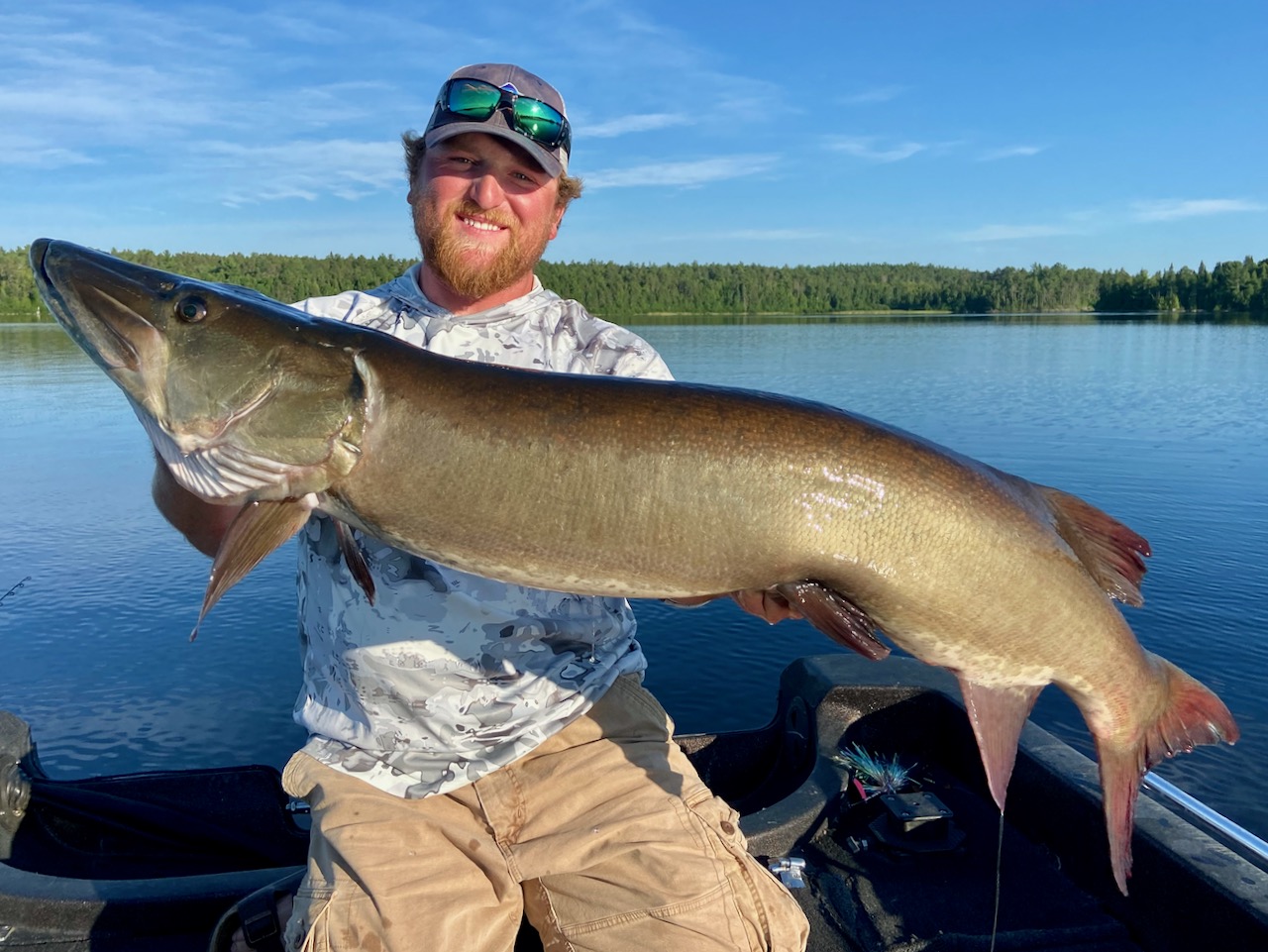 #39 ROWAN LAKE, ONTARIO
This is one of those rare, pristine, fly-in lakes that offers great fishing for trophy muskies. I raised one of the biggest muskies I've ever seen on Rowan—I watched her bite my lure and bend back the hook as I made a figure eight beside the boat. That lost fish still haunts me in my dreams.
CATCH: Lake trout, largemouth bass, muskies, northern pike and walleye
WHEN TO GO: July and August
TOP TACTIC: Retrieve your favourite popper, walk-the-dog or jitter-style surface lure (any colour will do), while constantly looking behind the bait for followers. If you raise a big muskie but don't connect, you can just leave and return later with a different approach, confident that no one else will find your fish on this remote lake
LEARN MORE: www.alexandersonrowanlake.com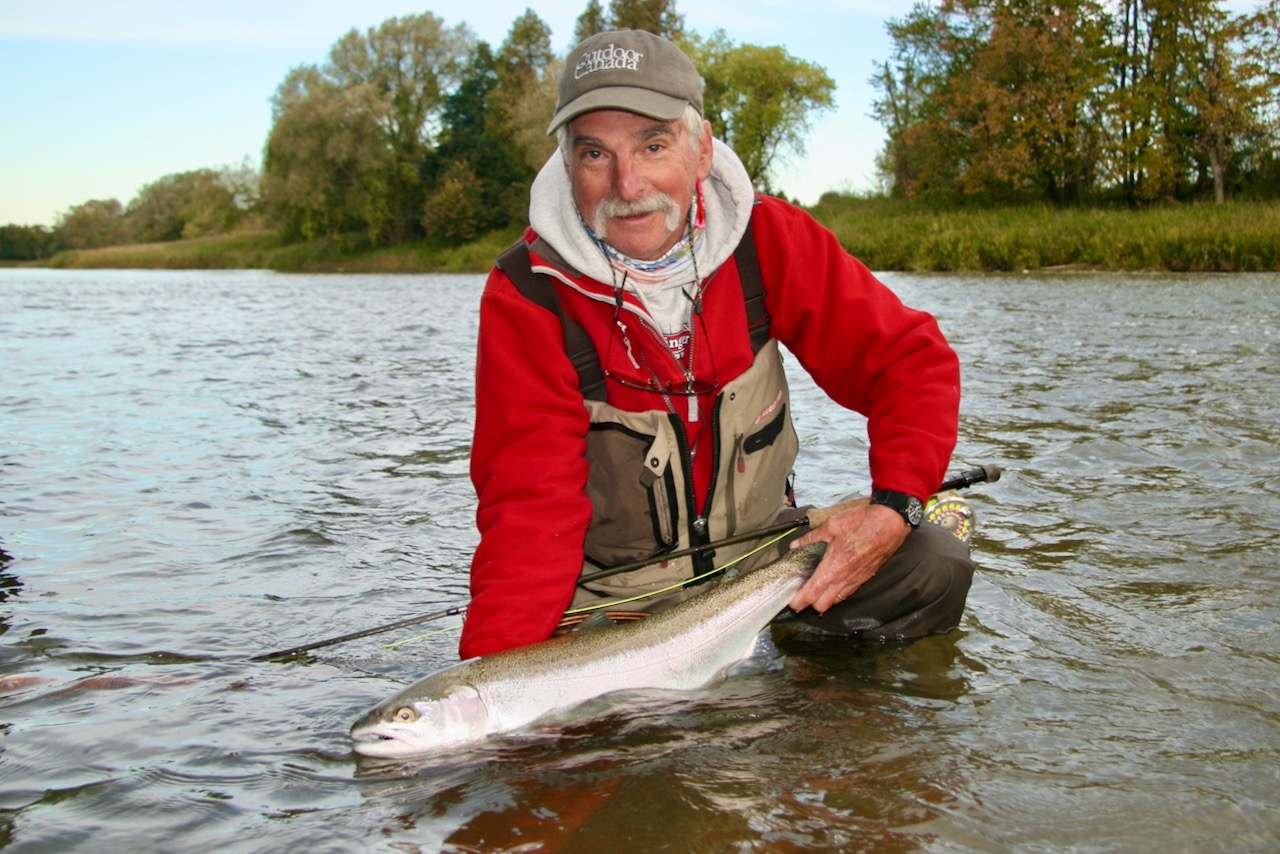 #40 SAUGEEN RIVER, ONTARIO
I was once fortunate enough to fish the Saugeen with my long-time tournament partner, the late John Vandivier. It was his home river, the place where he pioneered float fishing for Great Lakes steelhead using light line on a noodle rod and centre-pin reel. Watching John land one trophy trout after another below Denny's Dam was spellbinding.
CATCH: Pacific salmon and trout (brook, brown and steelhead)
WHEN TO GO: October to December
TOP TACTIC: Using a long noodle rod, light line and centre-pin or spinning reel, drift a spawn sac, single egg or bead beneath a balanced float through a classic run
LEARN MORE: www.ontariosteelheaders.com