Waterfowling at its best
From Canada's rugged East Coast to the tidal waters of B.C., these are 10 awesome duck and goose hunts you just don't want to miss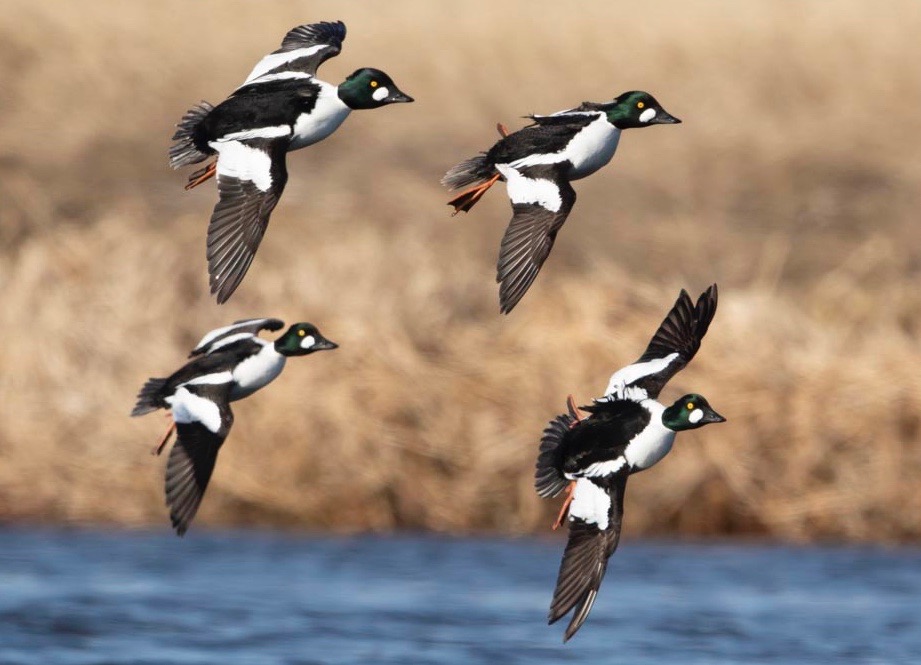 #3 GREAT LAKES DIVING DUCKS
No Canadian waterfowling experience boasts as much lore and legacy as hunting for diving ducks along the Ontario shores of Lakes Erie and Ontario. During the market-hunting era, it was here that gunners filled their bags with birds destined for American restaurants. Eventually, some of the market-hunting locations became private hunt clubs, including the renowned Long Point Club on Lake Erie. Today, there's a mix of private clubs and public grounds, and the hunting remains as rewarding as it was more than a century ago.
Gunners have their choice of hunting offshore from many well-known points, or in bays. Depending on your choice and the timing of the migration, you'll be rewarded with flights of divers ranging from canvasbacks and redheads to greater and lesser scaup, common goldeneye and bufflehead. Out on the open water, long-tailed ducks are numerous.
Shoreline gunning for diving ducks can be spectacular
Wherever there is shoreline access, the gunning for diving ducks can be spectacular. Along with Lake Erie's Long Point region, other popular destinations include Erie's Rondeau Bay, Lake St. Clair and Lake Ontario's Bay of Quinte and the shorelines of neighbouring Prince Edward County. This is all big water, so do-it-yourselfers are advised to come prepared with enough boat and motor to handle the rough conditions. And if you're targeting large flights of divers, bring as many decoys as you can comfortably handle.