Hot shots!
Presenting the winning hunting, fishing, family and wildlife shots from Outdoor Canada's 8th annual photo contest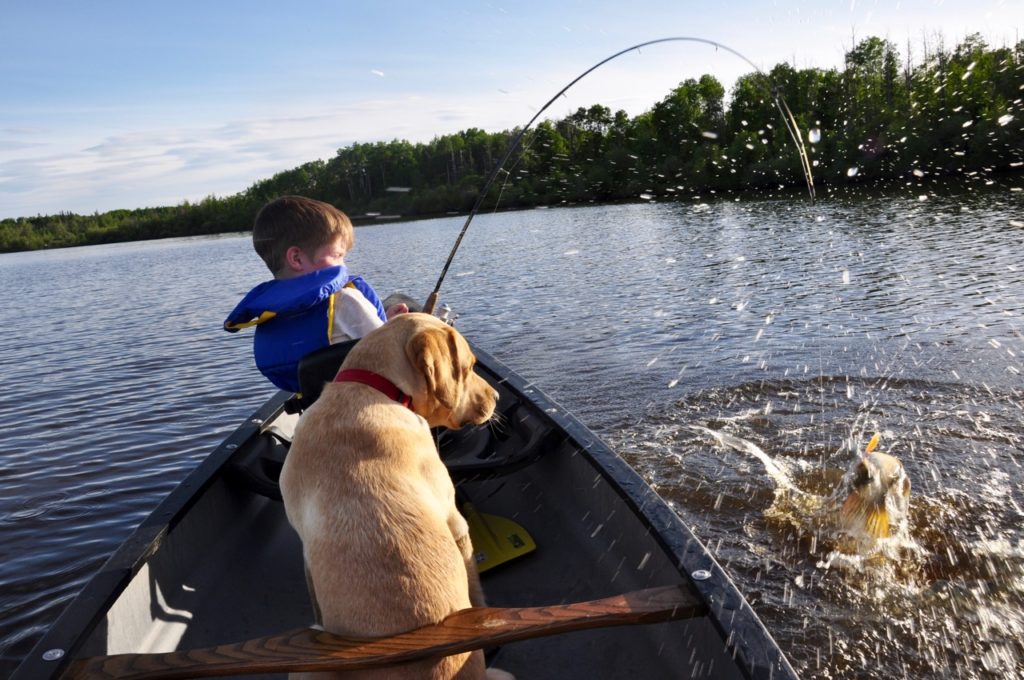 FISHING: 3RD PLACE
PHOTOGRAPHER: Myles Morris
WHERE: Swan Lake, B.C.
WHEN: May 2018
DETAILS: One warm evening last spring, Myles Morris and his wife loaded up their canoes and took their three children fishing on B.C.'s Swan Lake, about 20 minutes from their home in Pouce Coupe. Morris captured the action in one of the canoes when his son, Liam, tackled a northern pike while their dog, Otis, patiently looked on. "The children caught several northern pike and had a blast," Morris says.
PRIZE: $100 Rapala Prize Package