Hot shots!
Presenting the winning hunting, fishing, family and wildlife shots from Outdoor Canada's 8th annual photo contest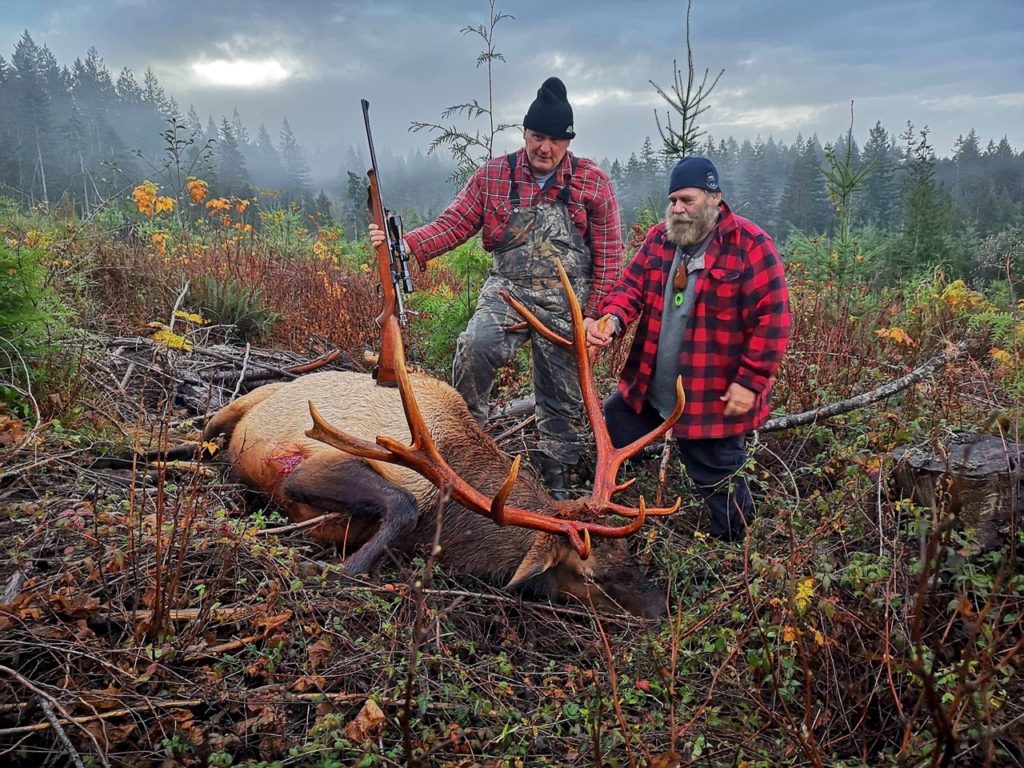 HUNTING: 1ST PLACE
PHOTOGRAPHER: Brian Cooke
WHERE: Powell River, B.C.
WHEN: November 2018
DETAILS: Brian Cooke (left) had already been hunting elk for a couple of weeks last November when he finally got the opportunity to squeeze the trigger on this big bull elk. With him is local taxidermist Eric Warris, who helped retrieve the animal. "I'm now waiting for the mount," Cooke says, noting that it was the first time he'd been hunting in 10 years. He says his last big-game animal was a moose he harvested in 2005.
PRIZE: Zeiss 10×42 Conquest HD Binoculars