Hot shots!
Presenting the winning hunting, fishing, family and wildlife shots from Outdoor Canada's 8th annual photo contest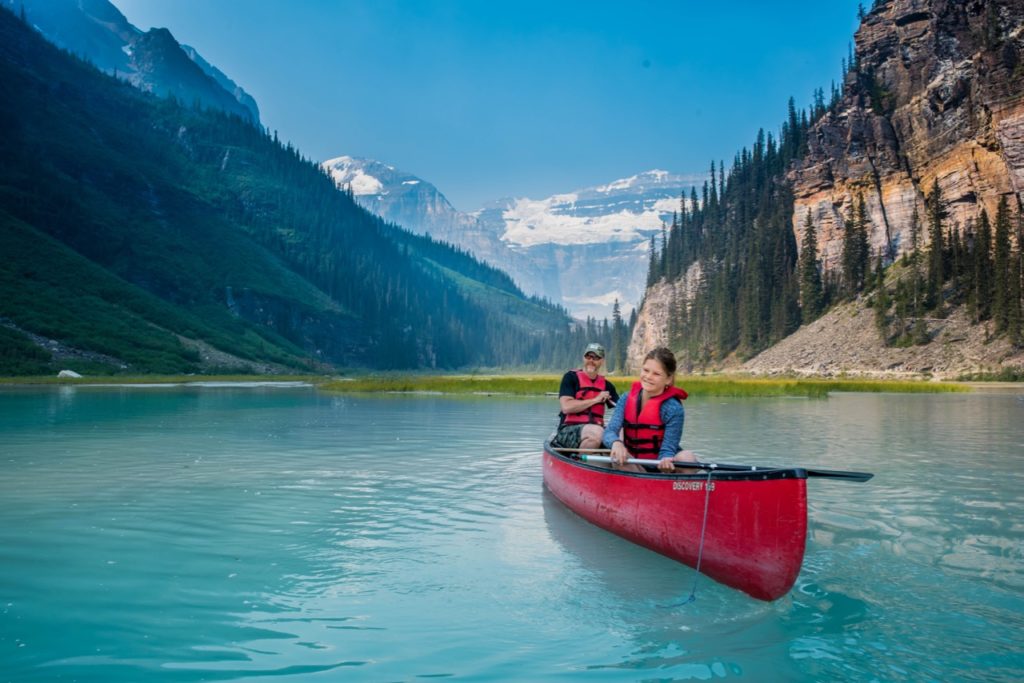 FAMILY: 3RD PLACE
PHOTOGRAPHER: Manon Christensen
WHERE: Lake Louise, Alberta
WHEN: August 2018
DETAILS: Manon Christensen was on a family vacation when she snapped this scenic shot of her husband, Michael, and daughter, Élia, paddling on Alberta's scenic Lake Louise. "Smoke from the forest fires clouded most of our views of the Rocky Mountains on our road trip from Vancouver Island to Calgary," she says. "This photo is one of the few from our trip that captures the grandeur of Western Canada."
PRIZE: Cedarlane Culinary SousVide Supreme Vacuum Sealer
To view the honourable mentions from this year's contest, go to www.outdoorcanada.ca/2019runnersup.