It's game time!
Our annual province-by-province survey of big-game populations promises an exciting season for Canadian hunters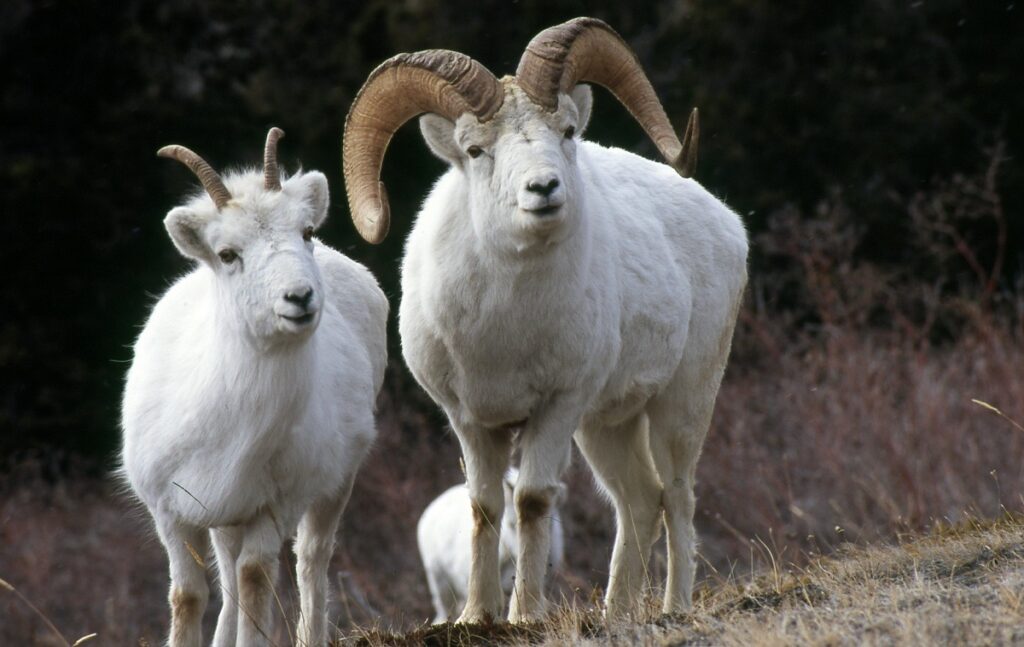 BRITISH COLUMBIA
Across the south of B.C., the past winter was mild to extra mild, which bodes well for all game species. The northern half of the province saw a bit more winter, but not overly severe, so even there the ungulate winter carryover is expected to be better than average. Hunting licence sales for all big-game species were at or near all-time highs last year after three years of decline, so it will be interesting to see if B.C. hunters take to the woods in large numbers again this fall.
BLACK BEARS
While the ban on hunting grizzlies continues in B.C., black bears are flourishing in every region of the province. The Vancouver Island, Kamloops and Omineca Regions typically give up the highest number of bears, but the total harvest was quite evenly spread across all regions last year. With populations of some ungulate species down, hunters have been taking more interest in bears; the harvest in 2020 was up 20 per cent over 2019's harvest, which was already the highest on record.
ELK
Elk hunters have reason to smile. This species is now found in huntable numbers in all management regions except Kamloops, with population estimates steady or on the rise. Where elk visit agricultural land, the strategy has been to manage their numbers to reduce conflicts. Outside of those particular areas, though, elk numbers are up. The Peace and Kootenay Regions continue to support the highest elk harvests, but even in regions such as Omineca and Okanagan with smaller elk populations, the hunting can be surprisingly good.
MOUNTAIN GOATS
B.C. is home to more than half the world's mountain goats, with the largest numbers in the Skeena Region. While those populations are stable, all is not well elsewhere in the province. Burgeoning road access to the backcountry has put more goat populations at risk of overharvest, so the hunting regulations have been tightened to maintain the numbers. Extra challenges for managers include the species' very low reproductive rate, and the fact the sexes are difficult to tell apart.
MOOSE
Moose are found throughout B.C. east of the Coast Mountains. The Omineca and Cariboo Regions in the centre of the province have historically supported some of the highest moose population densities and best hunting in North America. Over the past two decades, however, moose numbers have fallen, and even collapsed is some areas. There's a glimmer of hope for 2021, though, with recent surveys finding slight population increases, along with really good calf numbers. Elsewhere in the province, moose populations are holding their own, with no dramatic trends either up or down in recent surveys. Hunting this fall will be good, but not a bonanza.
MULE DEER
In spite of less than spectacular harvests in recent years, mule deer are still B.C.'s most popular big-game animal. The good news for 2021 is that mild winters and tightened hunting regulations are paying off. While populations have yet to return to their historic highs, numbers are stable or rising across the species' range. As a result, this is shaping up to be a decent hunting season.
MOUNTAIN SHEEP
There's a dramatic difference in hunting prospects between the bighorn sheep of the south half of the province and the thinhorn sheep of the north. Bighorn populations are struggling, and some hunts have been closed; even where the season remains open, hunters may have to work harder for their ram. B.C.'s thinhorns, on the other hand, are doing well. Populations are stable, and every year hunters who venture into remote and rugged sheep habitat bring home big rams.
WHITE-TAILED DEER
After three consecutive favourable winters, whitetails are recovering well from the nasty winters of several years ago—populations continue to grow and expand their range westward. In part of south-central B.C., however, there has been a so far unexplained drop in whitetail numbers, with a similar decline reported in the neighbouring U.S. The best hunting this year is going to be in the traditionally productive Peace, Kootenay and Okanagan Regions, although hunters in the Kamloops and Cariboo Regions will also now have a decent chance to take a whitetail close to home.