It's game time!
Our annual province-by-province survey of big-game populations promises an exciting season for Canadian hunters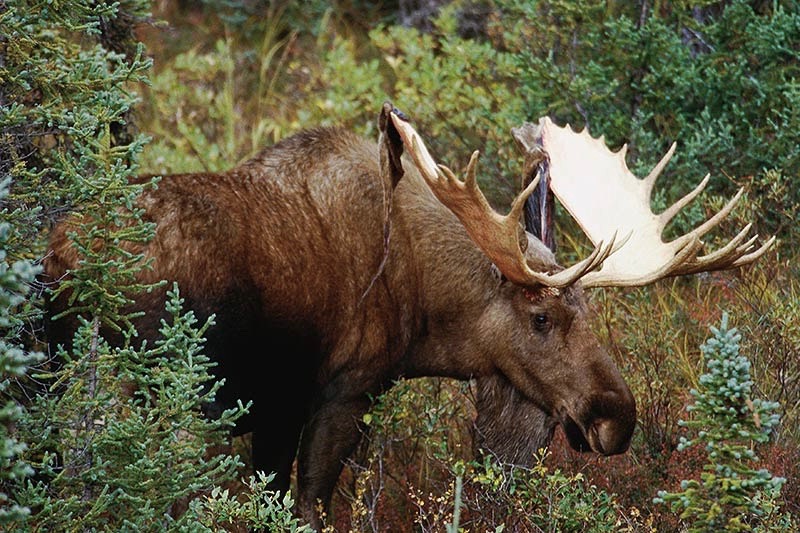 QUEBEC
After two consecutive mild winters, Quebec is likely to see better than average survival of both adult and yearling deer this year. Moose are much less susceptible to winter's challenges, but they will also have benefitted from the less stressful winters. As for bears, they simply sleep through it all. So, the coming season looks great for big-game hunters. Following the 2018 discovery of chronic wasting disease at a deer farm in southern Quebec, meanwhile, special hunting regulations have been implemented to manage the disease in the surrounding control area. Fortunately, there have been no positive tests from wild moose and deer samples, but monitoring will continue for 2021. It's also worth noting that major research studies on whitetails, moose and black bears are underway across the province; the findings will be available online.
BLACK BEARS
Quebec's black bears are found mostly south of the 50th parallel. The harvest of 5,600 bears in 2020 is about the long-term average, and hunting zones 10, 13 and 28 were again the most productive. Pandemic restrictions kept non-resident hunters away last year, but their portion of the harvest (about 20 per cent) was taken by resident hunters, resulting in little change to the total overall harvest.
MOOSE
Moose are popular with Quebec hunters, many of whom will be smiling this fall. Last year's harvest of 20,030 animals was similar to past years, and considered sustainable. Hunter success with adult bulls, the best indicator of population trends, remained stable last year. There will be antlerless licences issued for this year, so hunter interest and harvest are expected to increase. The hunting zones with the highest moose harvest are in a band both north and south of the St Lawrence River (zones 1, 2, 27, 28). Another good bet is zone 13 on the Ontario border.
WHITE-TAILED DEER
After a couple of favourable winters, deer numbers should be up, with great hunting prospects this fall. Last year's seven per cent increase in deer licence sales was likely due to pandemic restrictions limiting other recreational activities. Hunters took a total of 48,500 whitetails last fall, of which roughly 10 per cent were from Anticosti Island (zone 20) alone. Quebec is at the northern limit of the deer range, so the most popular and productive areas are in the south of the province. In fact, five small zones (4,5,6,7 and 8) along the U.S. border account for nearly half of the deer harvest. Zone 10 in the southwest corner is also a good bet.